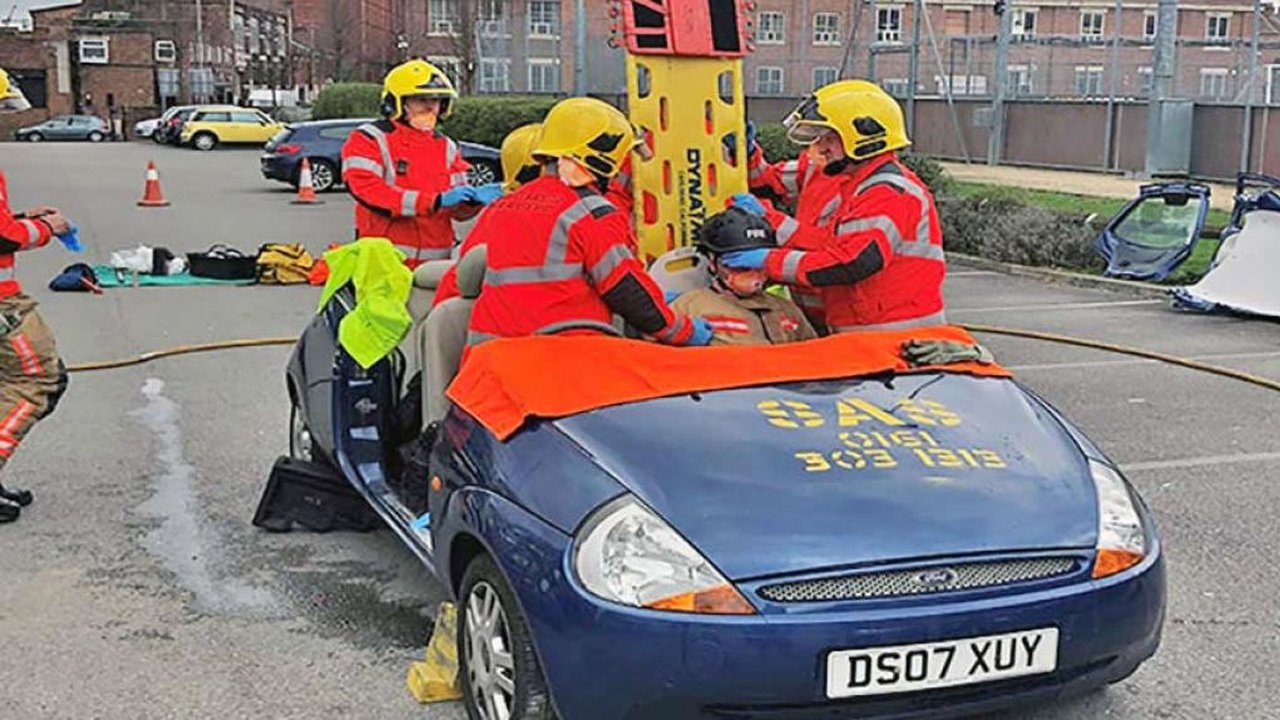 A day in the life of Manchester's Fire and Rescue
Public Services students at The Manchester College's Nicholls Campus had an eventful visit from the Manchester Fire and Rescue team to discuss driver safety.
The team delivered an excellent presentation which explored a range of important aspects around the roles expected of servicemen and women during their careers.
The students said this was an "eye opening" experience as they witnessed first-hand the dangers and consequences of reckless driving.
The visit resulted in a hands-on demonstration as the team prompted two students to be cut out of a car using real industry tools in a role playing exercise.
Aaron Phelps-Naqvi, Employability and Partnership Co-ordinator said, "What an excellent opportunity for the students! This gave them a real insight into the role of a Fire and Rescue operative and also the importance of being safe whilst on the road."
No doubt the experience has been successful in encouraging our learners to stay safe on the roads this summer.
Find out more about our courses in Public Services.