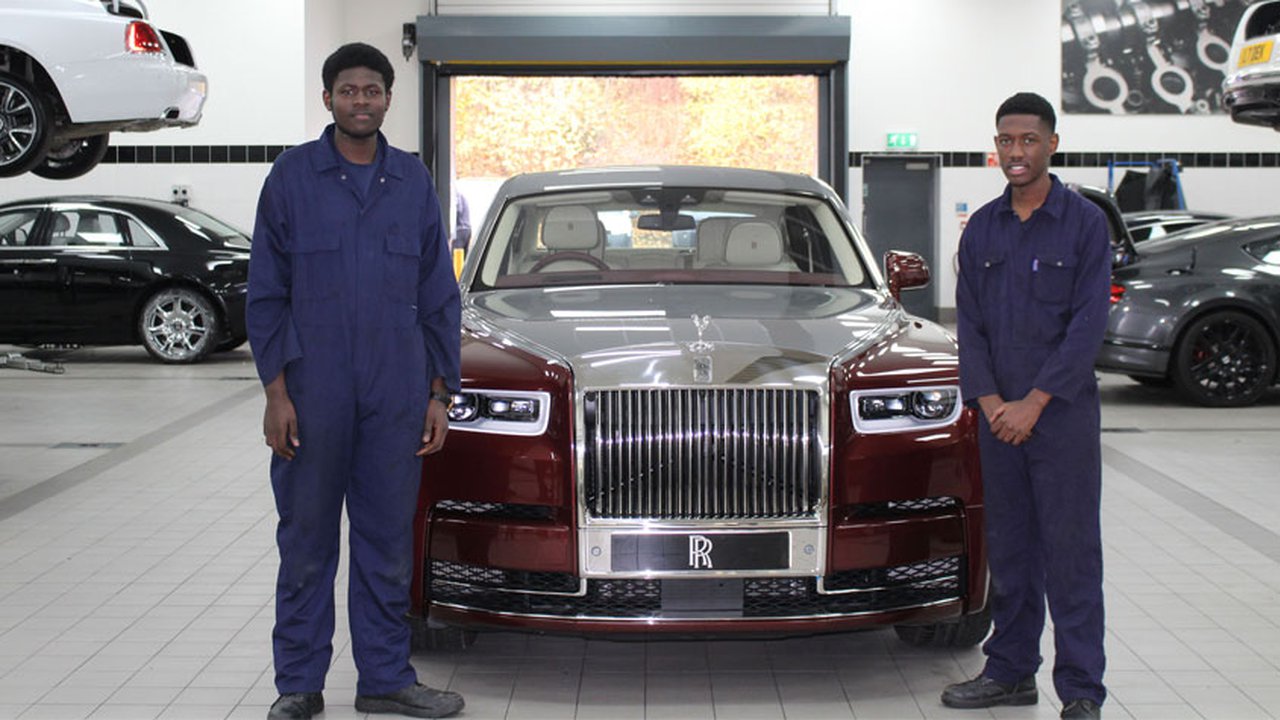 New Automotive Scholarship Programme is driving up skills
A Scholarship Programme at The Manchester College is ensuring automotive students are gaining exclusive work placements with some of the most prestigious car brands.
The College, which is number one in Greater Manchester for achievement, has established employer partnerships with industry leaders, such as the Sytner Group. This means students benefit from extended work placements working with luxury car brands including Audi, Rolls Royce and Maclaren.
Level 3 Automotive Specialist and Auto Electrical students can apply to the Scholarship Programme which guarantees 320 hours of work experience during a full academic year. Students spend half the week at college and the other gaining the latest industry skills and practical experience at the garage.
Ayub Moosa, Head of Department, Automotive, said: "Candidates who are suitable for the Scholarship Programme can apply for many opportunities at four garages we work with.
"Having such a huge amount of hands-on experience with top level cars on your CV is amazing. Plus candidates have got a strong chance of gaining employment because at the end with scholarship, employers have a talent pool to choose from.
In fact, 56 per cent of our Level 3 students last year gained employment in a local garage and 30 per cent continued their studies at university.
Explore our wide range of courses in Automotive.