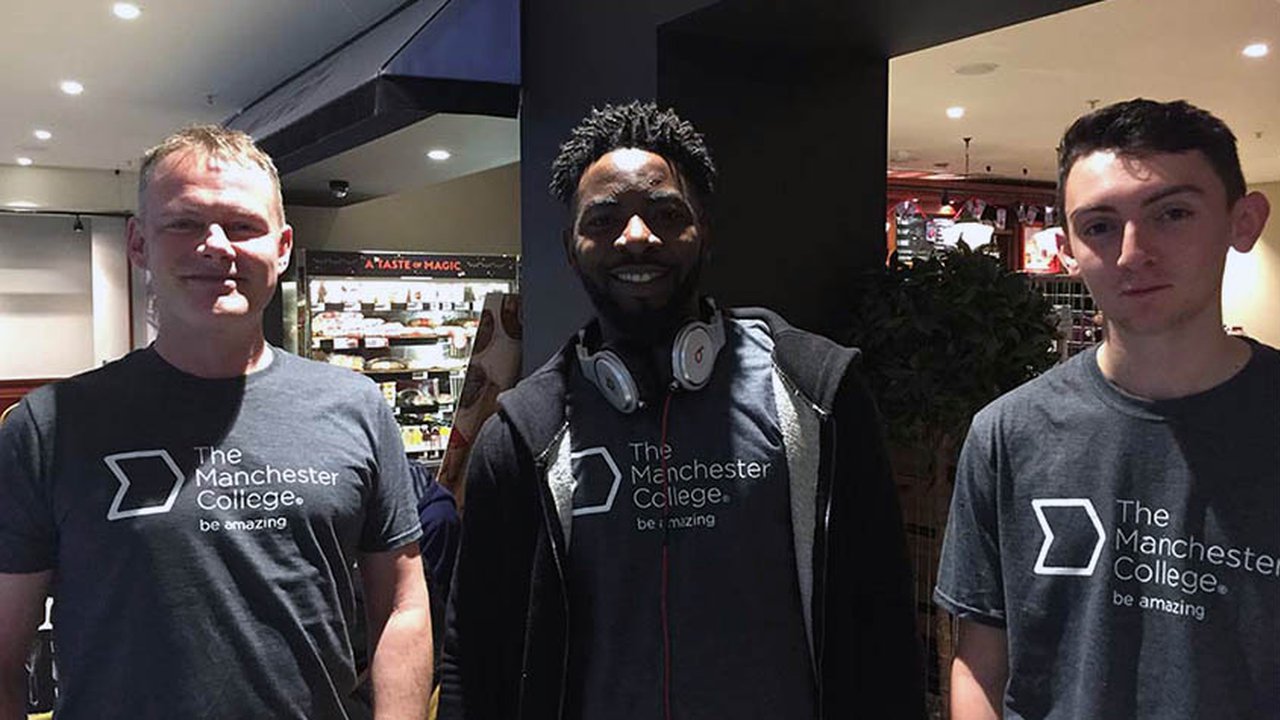 Once in a lifetime trip to India to make charity film
The Manchester College is working with Greater Manchester charity, Kamla Foundation, to help them support marginalised communities in India. Students from the college are in India making a film about the Foundation's work, while another group of students will create a new website for the charity.
Jack Grindrod and Darryl Borbitey, both studying on our BA Visual Communication and Creative Media course, are into the second week of their journey to India, along with tutor, Heath Olive. They're making a series of films about the work of Kamla Foundation in some of India's most deprived regions. The film will appear on the new website that another group of students are building for the Foundation, to be launched next year.
Tutor, Heath Olive said: 'Jack, Darryl and myself are very much looking forward to travelling to India to help raise awareness of the excellent work by the Kamla Foundation.
These include supplying clean water to villages who previously struggled without, and funding operations to correct cleft palates, a relatively cheap operation that really changes peoples lives immeasurably and work to improve the lives of those at the very bottom of society.'
I believe the experiences they have working with Kamla Foundation will stay with them for the rest of their lives
Assistant Principal at The Manchester College, Carol Whitworth said: 'This is an amazing opportunity for our students to change the lives of marginalised people. The filming piece and website are two exceptionally challenging live briefs and a unique step for the students on their journey to amazing careers. I believe the experiences they have working with Kamla Foundation will stay with them for the rest of their lives.'
Bhupendra Mistry, Founding Director of Kamla Foundation, said: 'Over the past 18 months we have been exploring ways in which the college and the Foundation can collaborate in order to transform the lives of the communities we support. Through the delivery of these live projects, we are extending our collective reach and impact and inspiring our student community to make a genuine difference to those most in need. Together we'll be changing minds and changing lives.'