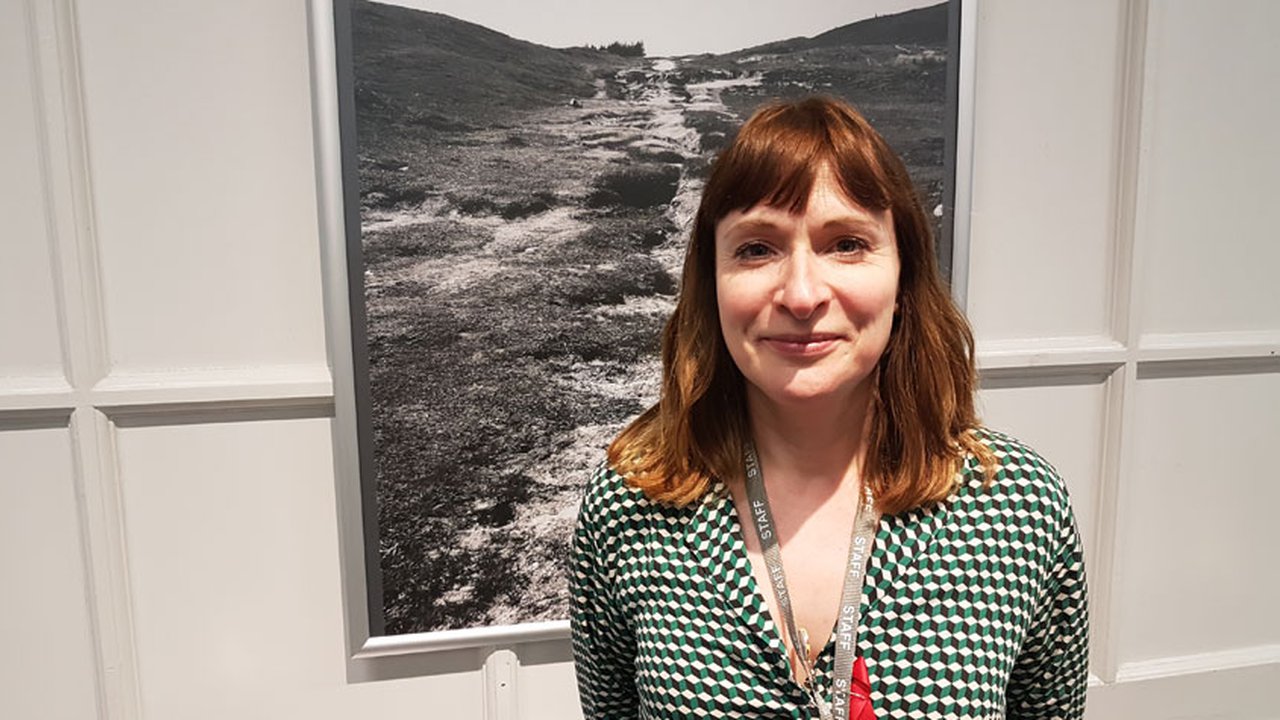 Performing Arts at The Manchester College
During our #didyouknow Performing Arts week we caught up with Lucy Oldham, Head of Department, to shine a spotlight on all things theatrical, including acting experience, accessibility to the arts, and the importance of a week-long focus on Performing Arts.
Experience  
"I gained a first class degree in Drama, Film and Television, from the University of Leeds before working as an actor. I've done everything, from playing the Easter Bunny in a shopping centre to playing Lady Macbeth, from touring 5* hotels in the United Arab Emirates to touring Lancaster in the back of a transit van.
"After getting involved in theatre in education, I discovered a new joy in working with young people. I've been at The Manchester College for the past three and a half years, where I teach Level 3 Acting, and have taught Musical Theatre. I've also taught at The Arden School of Theatre, part of our higher education provider UCEN Manchester."
Opportunities in the Performing Arts industry 
"The Performing Arts, including acting, media, dance, is one of Britain's biggest exports. The Gross Domestic Product (GDP) generated from the Performing Arts industry is absolutely massive.
"The traditional routes of going to drama school, getting an agent and working as an actor, are still very much valid, but there are also different routes now that weren't available when I was acting. Several of my former students have set up their own theatre companies and are paving their own pathways and opportunities. Because of new platforms for sharing art, and new innovations in cross disciplinary arts, there are more opportunities out there.
Gaining a qualification in the Performing Arts
"Like any other subject, you need skill. There are techniques that are really important to develop, and you also get to learn from people in the industry who have made mistakes, so you don't have to.
At The Manchester College, we're not just teaching acting skills but also how to network, how to write CV's, how to find job opportunities etc.
Being an accessible College
"Shena Simon campus is right in the heart of Manchester city centre. Everything is a stone's throw from us, so learners might know Manchester as a city but they can also become familiar with it as a cultural hub. We're located just five minutes from Piccadilly Gardens, but we are also walking distance to the Royal Exchange Theatre, our corporate partners HOME, and Hope Mill.
"Students don't need to have had access to the arts at school to come to us. It's massively important that people from all different backgrounds are represented in our art and culture. Art and culture drive change and we want people from all backgrounds to be part of that.
"We want every student that comes here to live their best lives and part of doing Performing Arts is to develop yourself as a person. No one coming here is the finished product, people are at different stages of their journey but we offer a programme for everyone, starting from Level 1 right up to Degree Level. You will be taught at the level you learn."
The importance of #didyouknow Performing Arts week
"It's important to remind people of how important the arts are in every aspect of our culture, in bringing people together, developing ourselves, challenging ideas and breaking down barriers. And it's important we have a focused week to inspire people to join us."
Find out more about all our Performing Arts courses and details of our open day events.