If you were born to perform – as an actor, a dancer or a musical theatre performer – or even if you want to work behind the scenes, you'll absolutely love the passion, enthusiasm and creative atmosphere that infects everyone in our Performing Arts department, here at The Manchester College.
Do you dream of performing on a West End stage? Or perhaps you have your heart set on starring in a hit TV series or award-winning film? Maybe you want to dance in venues across the globe? 
Whichever exciting career in Performing Arts you're aiming for, The Manchester College – the No.1 College in Greater Manchester for achievement* - can help you to achieve your ambitions.
Our Performing Arts courses are offered at our new City Campus Manchester. Find out more about our new facilities. 
*As per the latest Government National Achievement Rates Tables (NARTs)
Enrol Now
Can you reach your potential in Performing Arts? You can with us!
Make it possible today, view our range of Performing Arts courses and enrol to study at the No.1 College in Greater Manchester.
Our Courses
Through our Centre of Excellence for Performing Arts we offer Acting, Dance and Technical Theatre qualifications from Level 1 to Level 3.
While many people enjoy performing as a hobby, we focus on arming students with the skills and experience they need to enjoy a successful career.
Previous students have gone on to act in programmes like Coronation Street and Hollyoaks, perform at theatres such as the Royal Exchange, and dance on the X Factor and in touring musicals like Miss Saigon and Seven Brides for Seven Brothers.
Get a taste of what it's like studying Performing Arts at The Manchester College and take a look at some of our students in action:
Our Patron
When actor Sally Carman isn't treading the cobbles of Coronation Street, you'll often find her here at The Manchester College, as she's our very first patron of Performing Arts. Sally supports our students in a range of ways, including through exclusive acting masterclasses and Q&A sessions.  
Sally has been working as an actor for more than 20 years. She's best known for her roles as Abi Franklin in Coronation Street and Kelly Maguire in Shameless, but has also appeared in Holby City, Doctors, Prisoners' Wives, Silent Witness and numerous other TV programmes. 
"Being a patron of the Performing Arts department is amazing. It's so important to be able to express yourself and be happy in your own skin. It's not only about actors and acting, it's about creating fully formed human beings, and not losing the importance of arts and creativity." Sally Carman
Our Tutors
Our tutors are proof that you can have a successful career in the entertainment industry, if you're prepared to work for it. 
They've performed at the West End, on cruise ships and at venues across the globe, as well as appearing on TV. Many still work as professional dancers or actors and all of our tutors have undertaken considerable extra training to be able to share their knowledge and skills with our students. 
Lucy Oldham - Head of Department 
Lucy is an experienced Performing Arts curriculum manager, who spent over a decade working in theatre and education, both nationally and internationally. Lucy has a passion for Shakespeare and has directed multiple versions of his works in a variety of locations. 
Charlotte Swindells - Department Team Leader
Charlotte has worked as a professional dancer and choreographer for a number of companies, including Stageworks Worldwide Productions, Showstoppers Productions, Vibe UK and Princess Cruises. She's achieved advanced dance and teaching qualifications in Cecchetti Ballet, ISTD Tap and ISTD Modern. 
Helen Cheung - Tutor
Helen has worked as a professional dancer around the world. She's performed on-board cruise ships for Costa Cruises and Princess Cruises, and been on numerous dance tours. Helen has trained in America and Italy as well as the UK, and holds teaching qualifications in ISTD Tap, ISTD Modern and ISTD Ballet. She owns three dance studios and teaches more than 300 students a week. 
Ina Colizza - Tutor
Ina trained in contemporary dance and ballet at Akerusia Danza in Naples and Balletto di Toscana in Florence and also gained a Master's degree in Teaching at the National Academy of Dance in Rome. She's danced with numerous international companies and is now the co-artistic director of Matrafsic Dance Company. 
Natalie Coverley - Tutor
Natalie has a wealth of experience in children's theatre and Commedia dell'arte, and has performed in the West End, as well as with touring productions and for her own theatre company. Natalie has a first class Honours degree in Musical Theatre and eight years of teaching experience, including for LAMDA exams 
Douglas Cowap - Tutor
Doug has had an exciting and varied career.Highlights include performing a musical theatre show in Paris for a year, and writing and directing educational shows for major museums in London. He's also toured the UK, France and Germany as a folk musician, and the USA and Hong Kong as a choralist and soloist. He has 18 years' teaching experience, and particularly enjoys developing students' skills in acting for film and TV. Doug is dyslexic and left school in 1985 with no qualifications. He ended up going to university, and now does whatever he can to support his students to overcome any challenges they may be facing in their own education journeys. 
Leigh Hayes - Tutor
Award winning director and playwright Leigh Hayes, has been teaching Acting at The Manchester College since 2002. He specialises in the approaches championed by Stanislavski and Brecht. Leigh has coached performers who have gone on to attend some of the top drama schools in the country and who have since appeared on television and in shows for the National Theatre. Leigh has also toured with the National Student Theatre Company himself. 
Kerry Kawai - Tutor
Kerry has been acting and directing for almost 20 years. She formed her first successful theatre company at the age of 22 and ended up producing, directing and performing in numerous productions. She also formed other touring theatre companies in Japan and right here in Manchester. Kerry is a well-known face in the Manchester Fringe scene, both as an actor and as a director. 
Celia Lee - Tutor
A classically trained soprano, Celia moved into teaching more than a decade ago. She's since taught hundreds of young people, including through Vocaltutor and Mainstream Theatre Arts. Celia was part of a national government campaign to promote singing in primary schools, which saw her helping teachers to set up school choirs. She's an RSL examiner for Performing Arts Awards (Musical Theatre) and recently began studying Estill Vocal Training to offer even more support to her students at The Manchester College. 
Sonia Morris - Tutor
After graduating from the Arden School of Theatre, Sonia worked in both theatre and television. She co-founded one of the first black theatre companies in Manchester almost 20 years ago. The 50 Dolla Playas Theatre Company, helped to address the lack of roles for BAME actors and to create more opportunities for them to work with substantive text. Sonia has also promoted theatre performances in the UK and New York. 
Rebecca Tonye - Tutor
Rebecca has worked in contemporary dance, jazz, Bollywood and musical theatre, and has experience of both stage and screen. Along with performing, she's also an experienced choreographer. Rebecca has been teaching for over 15 years, including at a leading London stage school and youth groups in the UK, South Africa and Zimbabwe. Rebecca is also the co-director of The Manchester College's contemporary dance company – Delusion. 
Jake Simpson - Tutor
Jake trained at The Manchester College before moving on to university. He's qualified to teach all aspects of Musical Theatre, and specialises in vocal anatomy and physiology, amongst other subjects. He's a tenor and has performed at numerous venues, including The Royal Albert Hall, The ARTS theatre and East Winter Gardens at Canary Wharf. Jake has a wealth of experience in teaching both singing and dance. He's worked with many learners who have special educational needs, and is passionate about inclusivity and equality within the arts. 
Our Facilities and Location
Our Centre of Excellence for Performing Arts is based in our amazing, brand new, state-of-the-art, four-storey City Campus Manchester next door to the AO Arena.
You will be among the first students to benefit from these industry standard facilities that have been developed specifically for your course that will mirror the world of work, providing the perfect setting to help prepare you for a future career.
Our Centre of Excellence for Performing Arts is based on the top floor of the brand new campus looking out over the city of Manchester with direct access to the roof terrace.
These amazing new facilities will provide you with access to everything you will see once you enter the workforce, giving you the best possible chance to prepare for a future career.
Find out more
Find out even more about our Performing Arts department in our subject area guide or on our YouTube playlist:
Download our subject area guide
Stay up-to-date with everything that's going on in our Performing Arts department via social media:
19+ adult courses starting in 2023/24

Take the centre stage and forge a career in the arts
Explore our degrees in Acting, Musical Theatre, Performing Arts and many more.
Top Careers Opportunities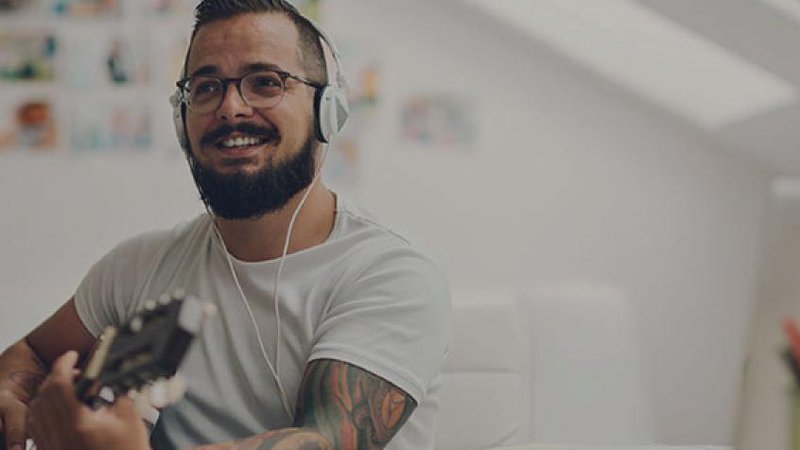 Musicians
Average Salary £42,120

Dancers & choreographers
Average Salary £39,520
TV, video and audio engineers
Average Salary £31,720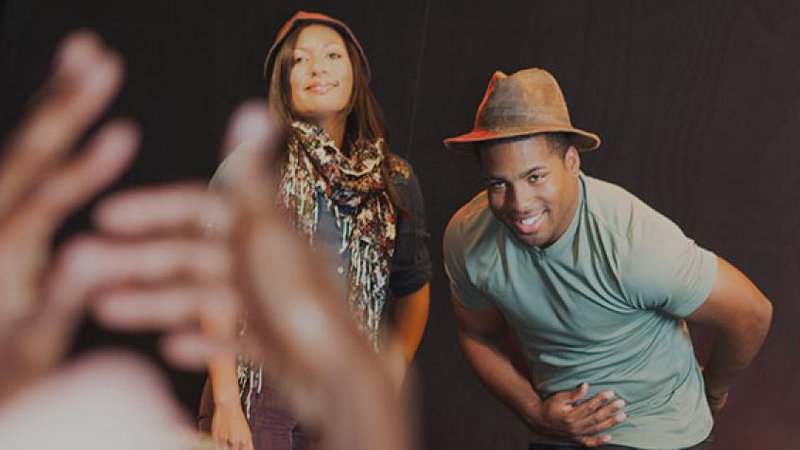 Actors, entertainers and presenters
Average Salary £58,240
The College as a whole has influenced me to work harder and pushed me to reach my ambitions. Tutors have given me more information about the next steps I can take to achieve my goals, including the work experience I completed with my local dance school.
Talisha Peach • Level 3 Performing Arts (Dance)

The College has helped me progress massively and encouraged me to continue pushing myself. My tutors have given continuous support in the run up to auditions to ensure we perform to the best of our ability. They've also given us amazing opportunities to work with professionals within the industry.
Connie Maguire • Level 3 Performing Arts (Dance)

In one of The Manchester College's 19 Centres of Excellence you'll develop the skills and gain the qualifications that you need to take the next steps towards your dream career.
Learn more