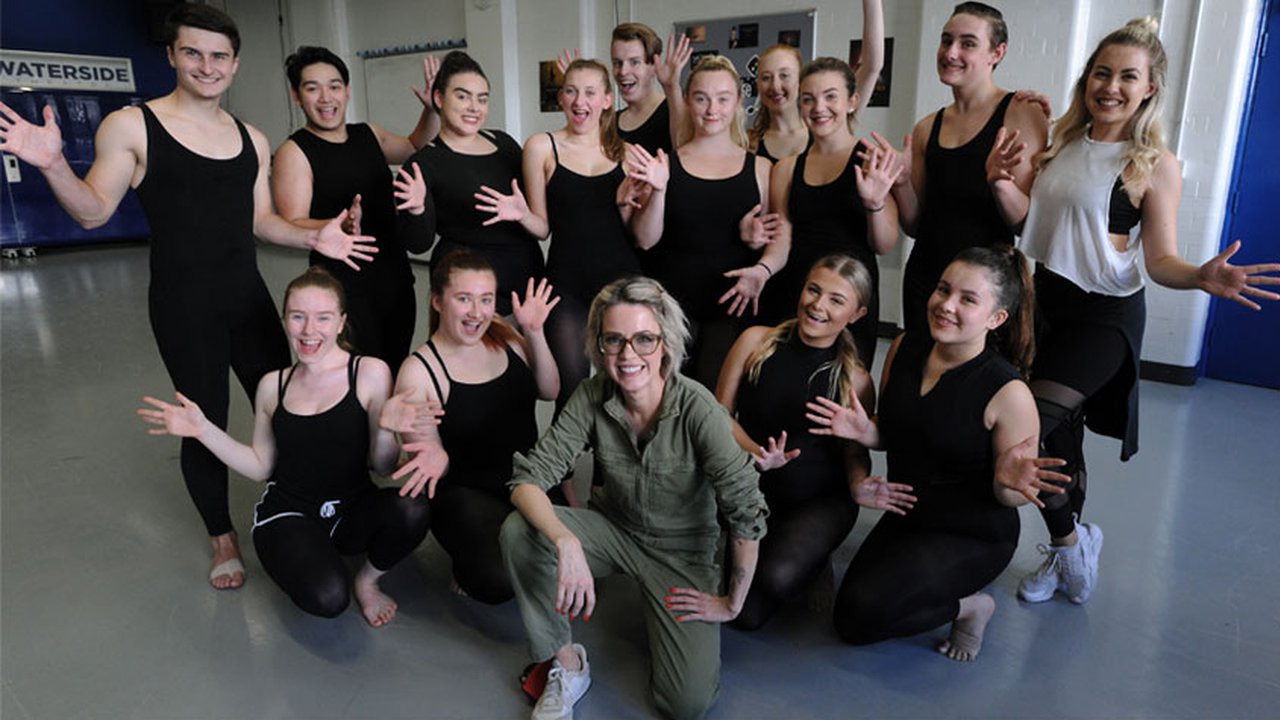 Actor Sally Carman appointed as first Performing Arts patron
Actor Sally Carman has swapped the cobbles of 'Coronation Street' for the classroom after being announced as the very first patron of Performing Arts at The Manchester College.
Sally, who plays Abi Franklin in the long running soap, will support students based at the College's city centre campus with exclusive acting masterclasses and Q&A sessions.
Sally, who is also known for her role as Kelly Maguire in popular TV series 'Shameless', visited Shena Simon campus on Friday 20 September, 2019, and met with Musical Theatre and Acting students.
During a Q&A with them, Sally credited her coal mining father for her success, explaining how he had worked overtime to enable her to attend drama school.
She told students how they should learn their craft, learn about the industry and understand their unique selling points to enjoy a long standing career. And she reminded them to be professional and consistent while working in the industry.
Sally said: "I accepted the role of patron because Lucy Oldham, Head of Performing Arts, who I know works with the best, asked me to be involved with The Manchester College. I've also discovered teaching in the last three years and that is so fulfilling for me.
"Being a patron of the Performing Arts department is amazing. It's so important to be able to express yourself and be happy in your own skin. It's not only about actors and acting, it's about creating fully formed human beings, and not losing the importance of arts and creativity."
Lucy Oldham, Performing Arts Head of Department said: "I wanted a patron who could inspire our students and Sally represents that. She's a grafter, she remains positive and is completely committed to the art of acting and not just the job.
"Sally shares the department's values of when it comes to arts education and young people accessing the arts. We are thrilled to welcome her to The Manchester College as our Patron."
The Manchester College is the number one college in Greater Manchester for achievement, and has been graded 'Good' across all areas by Ofsted.
Discover the wide range of courses available in our Performing Arts department.