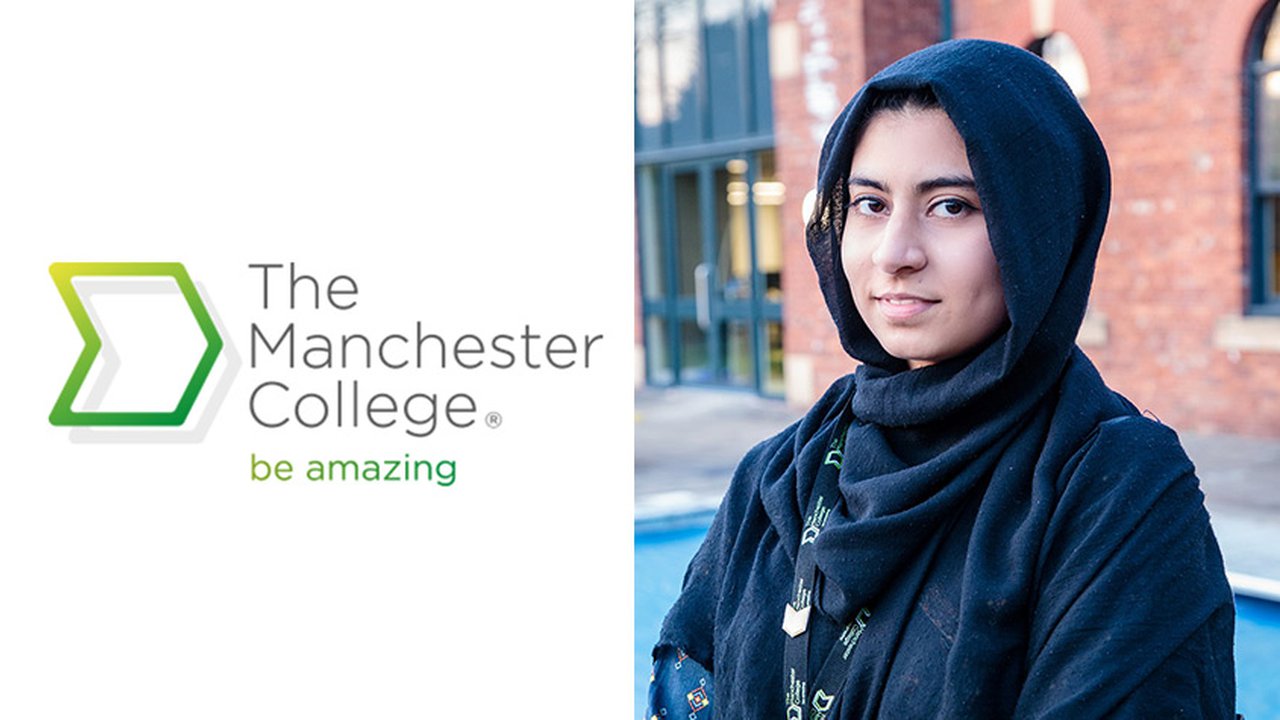 Shafia helps Manchester Museum celebrate South Asian Heritage Month
Creative & Digital Media student Shafia Fiaz has secured yet another industry placement.
Shafia, who's studying Level 3 Creative Digital Design in partnership with Creative Cow, has been hired by Manchester Museum as a Digital Producer for South Asian Heritage Month, which started on 18 July and runs until 17 August.  
Shafia will create graphic design and animation content for the museum's website and events calendar, and recently spoke on BBC Radio Manchester about the fantastic opportunity. 
Shafia said: "At first I wasn't going to apply for the internship but then my Tutor encouraged me and supported with every stage of the job, from the application to the interview.
"Now that I have been selected for this role, I am going to do my best to make amazing content for the Manchester Museum and I also know if I ever need any help from my Tutor will be there for me."
The role is the latest in a long line of industry experience Shafia has gained during four years at The Manchester College. It's also the next step on what promises to be an exciting journey for Shafia, who is moving on to study Graphic Design at Salford University. 
As a Level 1 Media student, Manchester Museum's new Digital Producer won an animation competition run by Yellow Mouse Studios, then went on to do a work placement with our College's employer partner Creative Cow  during Level 2.
After progressing to Level 3, Shafia really excelled and was named 16-18 Student of the Year at our Student Excellence Awards in 2019. Shafia was selected for the mentoring programme with Ideas Foundation, which then led to a placement with McCann Manchester. 
As part of the selection process, Shafia had to take part in a live brief for McCann and was instrumental throughout the pitching process, which secured second place in the competition for Shafia's team. Through Ideas Foundation, our Creative Digital Design student has also undertaken media camps with Facebook and the BBC. 
Alongside final year studies, Shafia undertook an extended industry placement working with Venture Arts, a charity that supports people with learning disabilities. The role involved working with mentors to create artwork, then designing a calendar. Shafia has also worked as a freelancer creating commissioned illustration and graphic design work for London based marketing agency Moyesa & Co. 
Creative Media Tutor Katy Rushton said: "Shafia has been a star from day one. From the very beginning she has put her all into every opportunity given to her, as well as being an excellent student in class. As she goes off to university next year it has been a privilege to be part of her journey and I can't wait to hear what she does next."
You can find out more our Industry Excellence Academy for Creative & Digital Media.