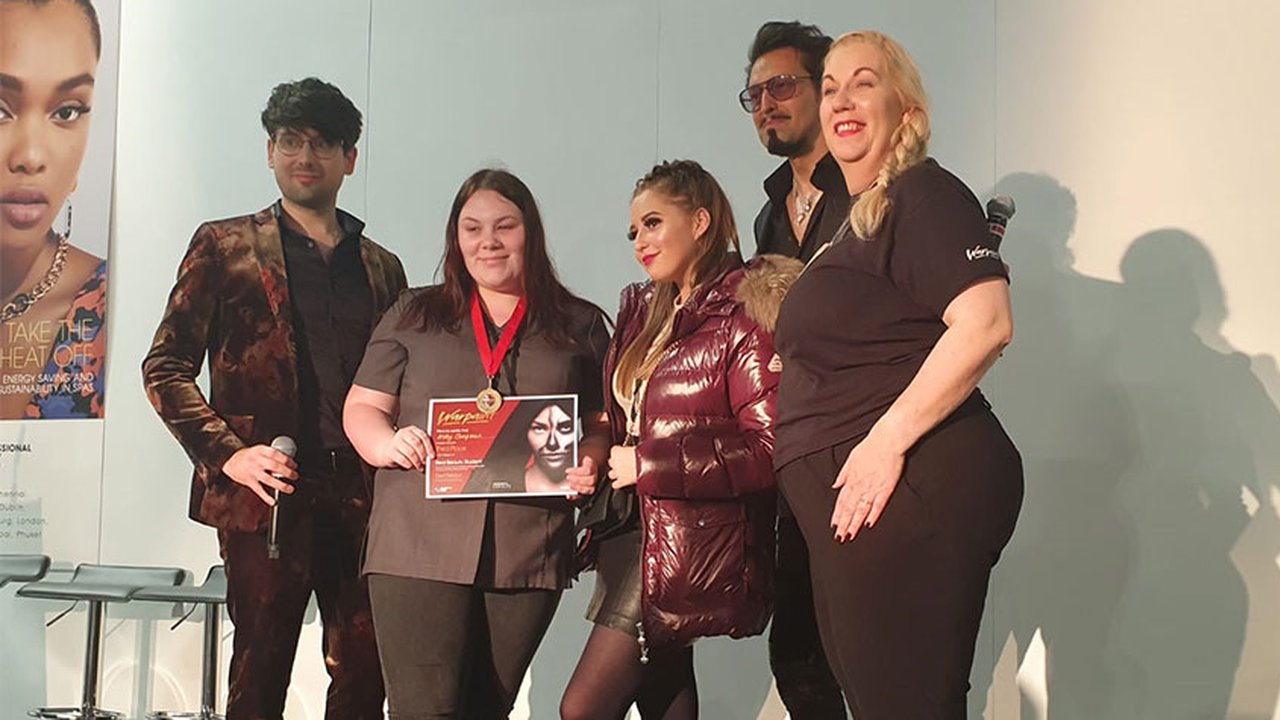 Student take home first place in Warpaint Makeup Championships
Students from The Manchester College recently won the grand prize of The College Cup at The Professional Beauty Roadshow, the North's leading trade show for salon and spa professionals that took place in Manchester earlier this month.
The event includes live conferences, networking opportunities and the Lash, Nail as well as the Warpaint Makeup Championships where The Manchester College students claimed their prize. The category is awarded to the college whose students perform the best across all categories, accumulating the most points for their college.
Lisa Breakey, Departmental Team Leader for Nail and Beauty Therapy said,
"We enter competitions annually with our students. We find competitions develop our learner's confidence, teamwork skills and learners are also able to gain assessments and feedback from professionals in the industry."​
The theme for this year's Cup was 'Social Activism', and the perfect opportunity for the students to compete against the best industry talent, show their skills in product application, use of colour and interpretation of theme.​
Judges, including competition director Emma Rutherford, were blown away by the calibre of entries this year but it was the amazing students at The Manchester College that impressed most, winning not only the college cup but first place in multiple other categories including Runway (Student) and film and TV (Student) and taking second place in the Real Beauty (Student) category. 
The student had an amazing time and College took home the top £1000 cash prize courtesy of VTC, which the College intend in resources and to take learners on a trip to The Royal Exchange in Manchester for a back stage tour and inspirational talk about working in the industry.
Find out more information on our Hair and Beauty courses, or call our course enquiries team on 03333 222 444. ​