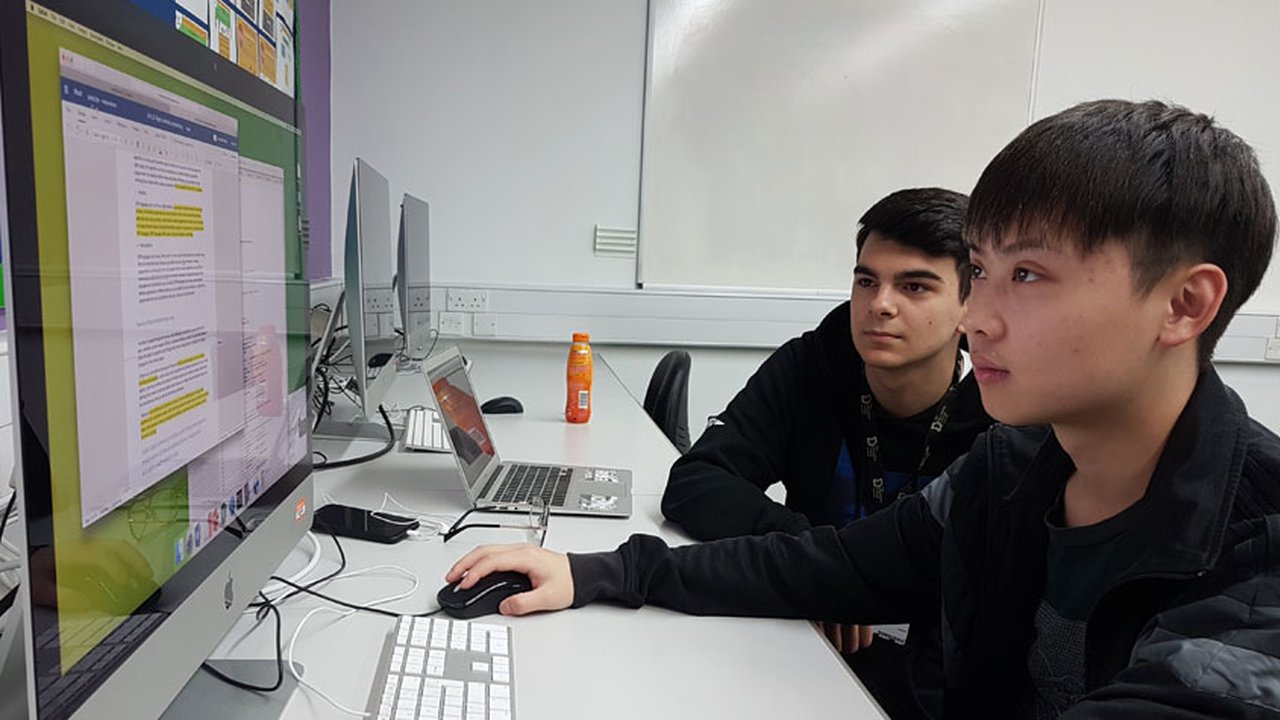 Student views on Computing
From cyber security to social media, computing students at The Manchester College have a drive for all things digital.
Our Level 3 Computing students explained why they chose The Manchester College to help launch their career.
Lucas Yan (picture right)
"My aim is to go into hardware engineering and create the new generation of graphics for the video or gaming industry. I like the practical element of this course, you get to complete real life briefs and project work which is what we will be doing once employed."
Thomas Leonard (pictured left)
"I chose to come to The Manchester College because it had an interesting choice of courses. I wanted to expand my knowledge of computing and hope to start a Computer Science degree at Lancaster University in September. My aim would be to work for a company such as Microsoft.
Adam Murray
"I've always been interested in computers and this course is a good opening for the industry because it covers different units rather than just web development. I've changed my mind many times about what I want to do and this course means I get to explore different aspects of computing.
"I'm hoping to start a computer science degree at Liverpool Hope University and then become a developer or go into cyber security. I would recommend The Manchester College because of the tutor support that is given and the range of units you do."
Kamali Campbell
"Ideally I want to work as a software engineer for an IT company, someone like Microsoft. I heard that The Manchester College were the best for computer science and IT, and when I checked it out I knew this course was right for me.
"I'm starting a Computer Science degree at Liverpool Hope University in September. The two years at the College have been really good and I've learned a lot and I've really enjoyed it."
Rehan Mujahid
"My aim is to become a software developer for a social media company as they tend to be most innovative and at the forefront of new developments."
Find the right Computing course for you by visiting our Computing subject area page, or joining us at our Open Day on 9 July.