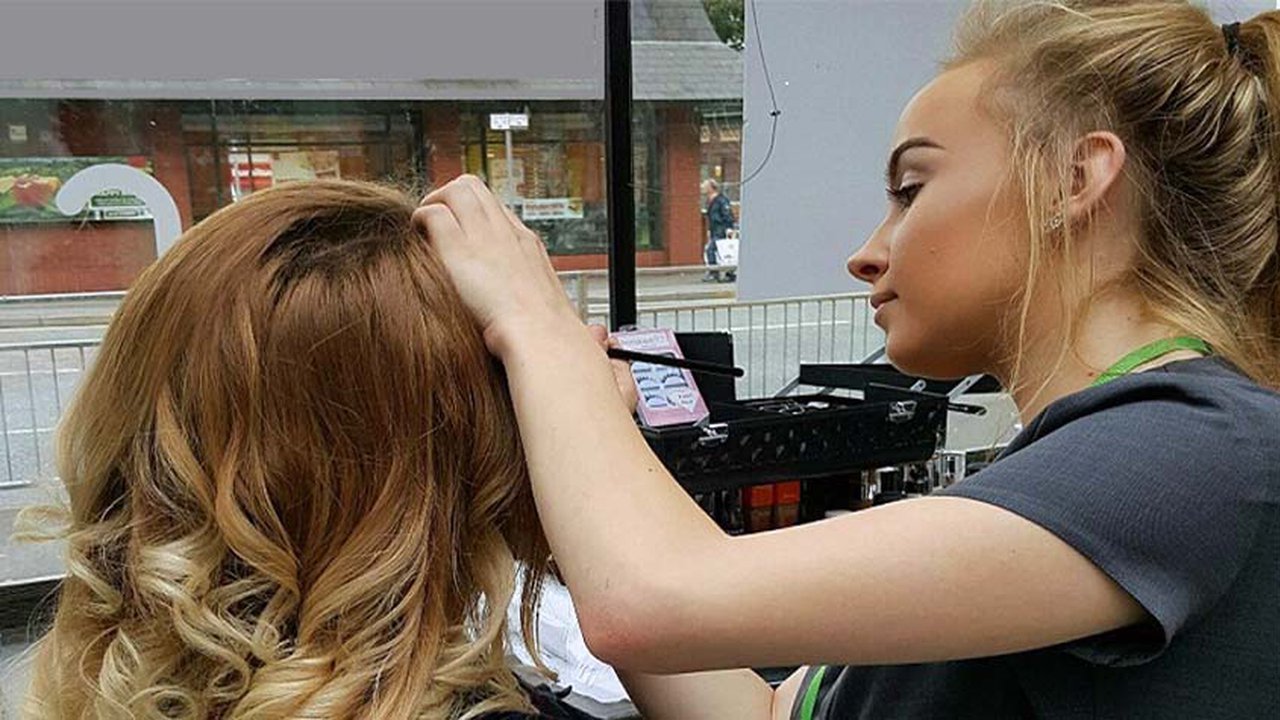 Students give out free hair and beauty treatments in Harpurhey
The Manchester College hair and beauty students set up a pop-up salon at the Factory Youth Zone in Harpurhey to give out free treatments on the final day of the college's Be Amazing Manchester Week.
Nails, make-up and hair styling were the treats on offer to local residents as the hair and beauty students put their skills to good use.
A group of adults and carers from Oakdene Day Care Facility came along to enjoy a few hours pampering. Ciara, who is one of the carers from the facility, said: "We've brought all the girls along today, they have been really looking forward to it all week. We usually come along to the centre for our lunch so it was good to get some pampering in while we were here!"
been really looking forward to it all week
The pamper day gave local residents a chance to see first-hand the skills the Level 2 Hair, Level 2 and 3 Beauty and Level 2 Media students are learning.
Kerry Macari, who is studying for her Level 2 Beauty qualification, said: "I've really enjoyed today. It's great to be able to give something back to the community – I'd do it every day if I could!"
I'd do it every day if I could!
During Be Amazing Manchester Week, students from The Manchester College have visited schools, care homes and a number of local community projects to use their skills to support the city. This was the first in an annual event to be held by the college to create a lasting legacy in communities across Manchester.