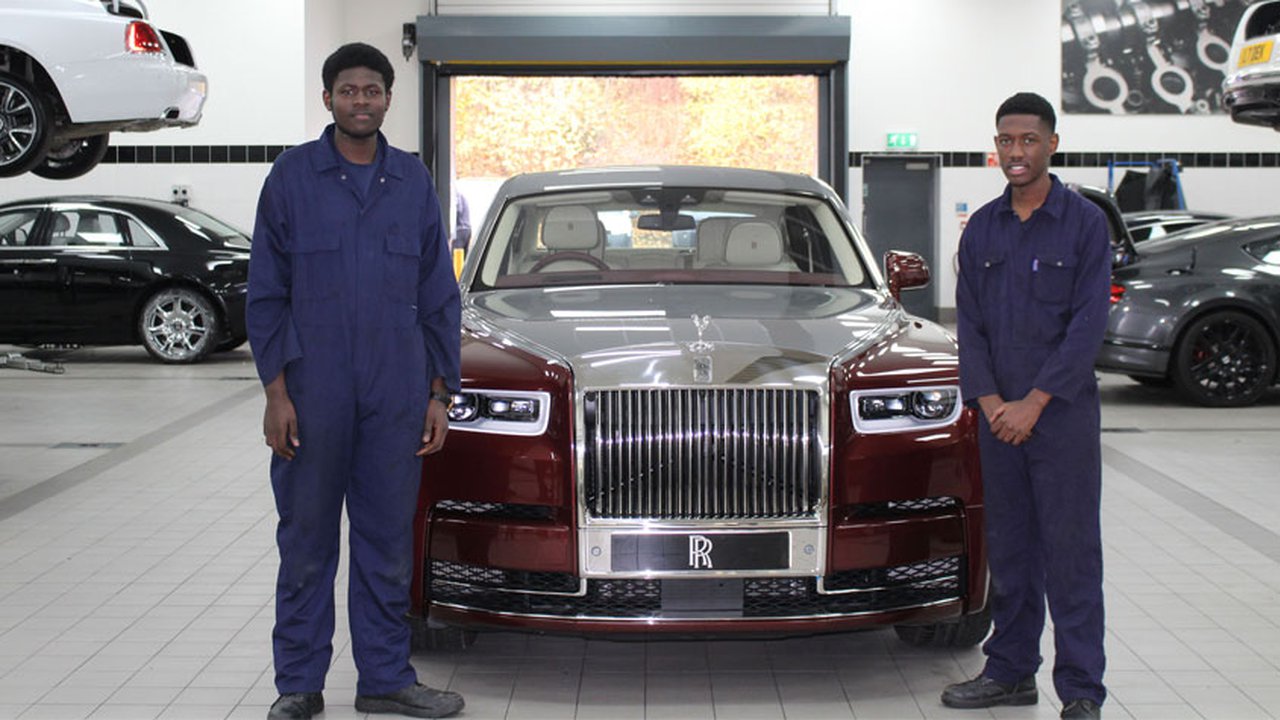 Students go full throttle
Automotive students from The Manchester College were in the driving seat when they enjoyed an exclusive work placement at luxury car dealership Sytner Group.
Level 3 Automotive students Warren Ndlovu and Musa Jallow were the first to take advantage of the five day experience, which saw them not only shadow professional mechanics but also work on the latest state-of-the art Bentley, McLaren and Rolls Royce engines.
Aaron Phelps-Naqvi, Employability and Partnership Coordinator, arranged the week long work experience for six students at the Knutsford based dealership, which was the first time the Sytner Group have linked with a college.
Aaron said: "The cars that the students were working on go for £1m each. Originally, we were looking at the students just shadowing the mechanics but because they were so motivated in every possible way, they were involved in the engine repairs.
"The technicians were very supportive and gave Warren and Musa every opportunity to try things. They were very complimentary about the students' attitude, how they asked questions and got stuck in, and everyone enjoyed them being there. Warren and Musa were a real credit to the College.
This will have hugely improved the students' skill set as they tend to work on older style engines whereas the luxury models ran on electric systems. The students have gained invaluable knowledge. To work with that calibre of car is fantastic for their future employability and puts them in a great position with regards to apprenticeships.
Emily Hall, aftersales manager from Sytner Group, said: "When Aaron approached me regarding work experience with students from The Manchester College, it seemed the perfect opportunity to work with the future talent of the motor industry.
"The first two students were exceptional. Not only did they bring a very good knowledge base and skill set, but they had a fantastic attitude and were very keen to learn more advanced skills. My manufacturer-trained technicians were happy to work with them.
"I am sure they will have a very exciting future in the motor industry, which hopefully we have contributed to, and I look forward to welcoming future students."
Picture shows (L-R) Level 3 Automotive students Musa Jallow and Warren Ndlovu.
Find out more about our range of Automotive courses.