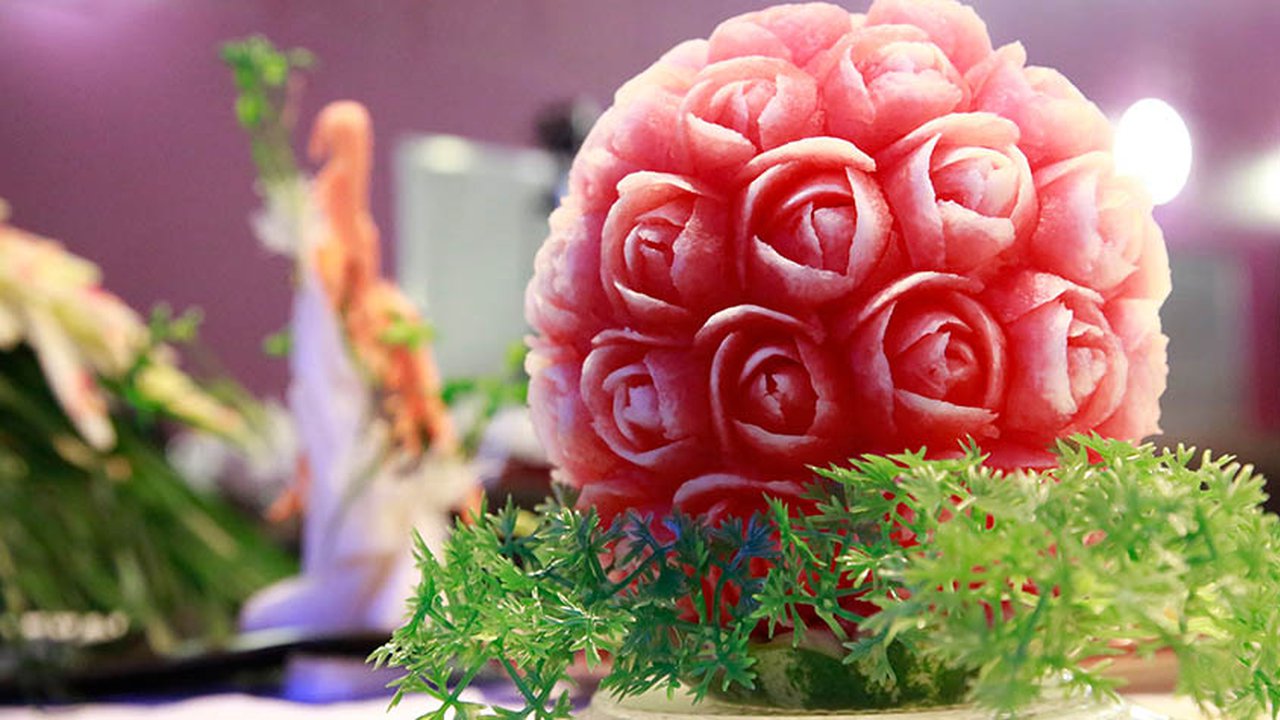 Top Chinese chef cooks up a storm
Kevin Liu, Chef/Director of Tops Buffet Restaurant in Manchester, treated staff and students at The Manchester College to a master class in Chinese cuisine when he visited the College's Openshaw Campus.
Kevin prepared five dishes to showcase traditional Chinese cuisine and new trends. Beijing roast duck, Sichuan crispy beef and Cantonese sweet and sour chicken were the traditional dishes alongside the new trends of salmon from Chinese Imperial cuisine and a dessert called Snow White which comes from private home cuisine. The dishes were prepped in the College's training restaurant, Bistro East's, kitchen and Kevin commented: "The facilities are very good, and the equipment is very modern and new."
Kevin has been a chef for more than 20 years. He studied at college and university in China before starting work as a chef in restaurants and recognises that "training is very important". He has had Tops on Portland Street for four years.
we need more chefs trained in Chinese cuisine
Speaking at the event, Kevin said: "I am very happy to be here today and to be able to share Chinese cooking with everyone.
"My dream is to see more students combine Eastern and Western food, to make healthy food, to create more dishes and get employment.
"Now more people are going to China, the food is becoming more popular, so we need more chefs trained in Chinese cuisine. I hope to see chefs that are training in college to have the opportunity to go on exchange to China and Chinese chefs to come here."
Liz Peters, Assistant Principal at The Manchester College, said: "This has been a great opportunity for our students to learn Chinese cookery skills from a professional chef and I'd like to thank Kevin for taking the time to come in to the College."