The Manchester College is all about you. We want to make sure all our students get the chance to share their opinions, suggest changes and raise any concerns they might have, so that we can make college the best possible place for you.
The Students' Union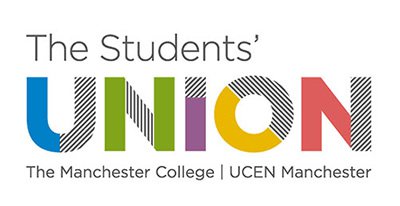 The Students' Union supports you in getting your voice heard around the college. It's a community of students, for students and run by students. Primarily, we run activities, societies, and campaigns. We represent your views and ideas about what matters to you. The Students' Union works in partnership with the National Union of Students (NUS) voting on things which affect you and students nationwide. 
You can get involved with your Students' Union in a number of ways. There are areas and spaces dedicated to the SU on each campus. 
Become a Students' Union Officer. SU Officer roles will be announced in January 2020. 
Join or create your own society
Buy a TOTUM Student Discount Card: www.totum.com
Are you passionate about the environment? Take part in our Single Use Plastics Campaign.
If you have an idea that you think will make our College better, we want to hear it.
Every campus has a comment box at reception, so you can leave suggestions about your experience at the college anonymously.
You can also share your comments to the Students' Union email address – SU@tmc.ac.uk
The Student Voice team monitors comments we receive and forward them to curriculum and service areas who will feedback to you.
Follow us on social media:
Study Reps
A Programme of Study Rep is a student volunteer who listens to the views of their classmates and provides feedback to the college.
Become a Study Rep
As a Programme of Study Rep you will bring issues raised by students to the attention of college staff immediately by speaking to relevant staff, through scheduled meetings throughout the year or by using My Day to access further information.
Reps will receive training for their role, build communication and employability skills. Reps will be asked to attend three meetings per year. Reps can be expect to receive support from their Achievement Tutors.
Programme of Study Reps are vital to maintaining our high standards in teaching, learning and assessment. Reps are key to student voices being heard and making changes.
How do I become a Study Rep?
Any student can stand for election as a Programme of Study Rep for their class. During the first term every class will elect up to two Programme of Study Reps to represent their views. Please speak to your Achievement Tutor who will support you with the application process.
Why should I become a Programme of Study Rep?
Being a Programme of Study Rep gives you a platform to take views forward from your class to Campus Council members and tutors. You can meet and network with positive and passionate people in your class and develop your personal skills too. You will create effective working relationships with teaching staff and you will have the opportunity to influence change. Being a Programme of Study Rep will be a boost to your UCAS application or CV when applying for university or jobs after college.
Student Ambassador
Why should I become a Student Ambassador?
Becoming a student ambassador for The Manchester College is a great way to develop your skills and confidence. It is something to be proud of and something to shout about when you apply for university or a job. Most importantly we want you to have fun in your role, to make new friends, enjoy your time at college and achieve to your full potential. You will receive training and ongoing support. As part of the Student Ambassador roles and responsibilities you will work closely with the Study Reps who will support you with gathering student opinions from the people they study with. You will then be able to bring a full picture of how students feel about the facilities, opportunities and resources available here at The Manchester College.
How do I become a Student Ambassador?
Any student can apply to be a Student Ambassador. You can apply via My Day or by downloading the application form below, filling it out and returning it to the Student Experience Team. You can also speak to the Student Experience Team who will support you with your application process.
Student Ambassador Job Specification
Campus Council
The Campus Council works with The Students' Union to improve the experience of every student at The Manchester College.
Each college campus will have a Campus Council to deal with issues that affect all students on your site and plan activities for students to take part in. The Council will be made up of Campus Council Officers and will meet at regular intervals in the year. Each Council will elect a Campus President to represent the views of students across the college. All students are eligible to apply for Students' Union Officer roles too, elections take place every year. 
How do I become a Campus Council Officer?
All students will be able to vote in the Campus Council elections. Campaigning and elections will take place during the first weeks of term. To stand for election email SU@tmc.ac.uk
'My Voice' Survey
Three times a year, the college runs an easy-to-use 'My Voice' survey so we can hear your views. Once launched, you can find the survey on your MyDay page. Completing the survey helps issues relating to your college experience such as your induction, Programme of Study, Teaching and Learning and facilities around campus.
When we receive your answers from the survey we look into areas we can improve, making your Campus a better place for everyone.
Events
My Voice helps organise events that take place throughout the year, such as The Manchester College Student Rep training events and the Student Excellence Awards. Being part of the Student Union means you can take part in the organisation of these events.
Student Excellence Awards
As well as many other events, every year The Manchester College celebrates the hard work and achievements of our students at the Student Excellence Awards.
The Student Excellence Awards are open to all students at The Manchester College. Any current student or member of staff can nominate to recognise someone who's achieved against the odds or sets a superb example to their fellow students.
Nominations open during the spring term and the shortlisted students will be invited to a gala dinner award ceremony at the end of the academic year.
You can be involved by joining the Campus Council in which you will have an opportunity to select the recipients of the awards.
There is an award for each curriculum department, as well as awards for:
14-16 Student of the Year
16-18 Student of the Year
Adult Student of the Year
UCEN Manchester Student of the Year
Bright Star Award
The Manchester College Student of the Year