It's the power to change your appearance and the power to change how you're seen. It's the power to shape how you feel, and how people feel about you. Take it to the next level and makeup is the power to shape the very world that we see.
With Theatrical and Media Make-up at The Manchester College – the No.1 College in Greater Manchester for achievement* – we'll help you learn to develop that power and gain skills in professional-standard make-up and special effects make-up.
From 2022, Theatrical and Media Make-up will be offered at our Harpuhey (Level 1 - Level 3 courses) and Wythenshawe (Level 1 - Level 3 courses) campuses.
*NARTS 18/19
Apply and Enrol Now
Still looking for an amazing place to study this year? We've got you!
There's still time to enrol with us and start in January. Apply and enrol online today or drop in to enrol on campus every Monday (10am to 2pm) from Monday 10 January.
Aged 16-18? Enrol now and start in January
Aged 19+? Enrol now and start from January
Want to apply to join us in September 2022? We've got you.
View our range of Theatrical and Media Make-up courses and apply to study at the No.1 College in Greater Manchester online today.
Our Courses
16-18 courses
If you're 16-18 and you've obtained the necessary entry requirements, you'll have the opportunity to join our Industry Excellence Academy for Theatrical and Media Make-up.
Our Industry Excellence Academy programmes have been co-developed with industry partners. This means you'll benefit from courses that are aligned with current industry skills demands as well as a range of industry-level activities such as masterclasses and lessons delivered by industry experts, visits from guest speakers at the forefront of the industry and 'live briefs' to industry standard.
Alternatively, you'll join our Centre of Excellence for Theatrical and Media Make-up which brings together some of the best industry talent, expertise, resources, learning and career opportunities to develop a new generation of industry professionals.  
If you want to become a certified makeup artist, we have a full range of Makeup Artistry qualifications to get you there - from Level 2 Diplomas to Bachelor's Degrees.  
Whether you're studying Level 2 Hair and Media Make-up Artistry or Level 3 Fashion, Theatre and Media, we'll share current industry practise with you, provide you with practical experience, and give you the opportunities you need to develop your skill, talent and connections – and help you launch your career in Theatrical and Media Make-up.
Adult courses
If you're over the age of 19, we offer a range of courses and short courses throughout the year.
Whether you're looking for a new hobby, you want to explore the hair, beauty or make-up industry or you're already in the industry and want to add a new treatment to your repertoire, our courses are suitable for all ages and abilities.
We offer adult courses in a wide range of specialist areas including Stand Out Eyes Masterclass, Asian Bridal Masterclass, Lash and Brow and much more!
Our Tutors
With a wealth of experience across the Make-up industry, our team are perfectly placed to support and guide you to a successful career.
You'll learn from their experiences running and owning their own salons as well as working with some of the leading brands in the industry.
Passionate about teaching the next generation of Make-up professionals, they are constantly ensuring their knowledge and skills are up-to-date by continuing to work in industry and by attending skills sessions from well-known salons and brands.
Get to know some of our tutors:
Sue Hadfield - Assistant Principal
Sue possesses more than 25 years' experience working in the further education sector and 35 years in the service and retail industry, specifically within hospitality and catering.
She is passionate about making a difference to students' lives across the Service and Retail Industries department, enabling them to realise their dreams through high quality aspirational training and education.
Lisa Breakey - Head of Department (Harpurhey)
Lisa has more than 30 years' experience working and teaching in the industry having worked as a hairstylist and head hairstylist as well as a wig stylist providing services for TV, theatres and the NHS.
Lisa has dedicated over 15 years to teaching a range of hair and media make-up programmes at further education level and is focused on ensuring each learner receives an equal opportunity to reach their full potential as the next generation of stylists, therapists and business owners.
Cathryn Lyon - Head of Department (Northenden)
Cathryn has over 30 years of experience in Beauty Therapy working in the UK and internationally as a lecturer, manager and practitioner.
Whilst speiclaising in Beauty Therapy, Cathryn has also delivered Level 4 Skin Rejuvenation and Hair Removal qualifications, and trained professionals on industry standard equipment.
Cathryn pursues a range of passions and interests, including holistic massage and continues to work with clients in leading spas in order to remain at the cutting edge.
Sian Gorton - Media Make-up Tutor
Sian is a passionate hair and make-up tutor with 11 years' experience teaching learners from Level 2 up to degree level, with a focus on Level 3 Technical Special Effects skills.
Sian started out at MAC before moving into agency work and weddings, and has been a freelancer for the last 17 years. She has a Bachelor of Arts with first class honours in Make-up Artistry and is currently studying for a Master's degree in Inclusive Education and Special Educational Needs.
Our Facilities and Location
Our Theatrical and Media Make-up courses are taught at our Harpurhey campus in North Manchester and, from Autumn 2022, our Wythenshawe campus in south Manchester.
At both campuses you'll train in professional, fully stocked salons at our Studios of Hairdressing, Beauty and Make-up where you'll hone your make-up artistry and customer service skills before putting what you have learnt into practice working with real paying clients.
In our studios you'll have access to professionally equipped makeup studios and photography studios, and industry standard make-up and special effect materials and tools, including products from leading brands like KRYOLAN, Fenty Beauty, NYX and Kat Von D.
Our Studios
North and South Manchester Studios of Hairdressing, Beauty and Make-up
Get a fresh cut, a trending style, an amazing make-over or enjoy a relaxing pampering session from the next generation of hairdressers, barbers, make-up artists and beauty therapists in our fully equipped, state of the art studios.
Open to students, staff and members of the general public.
For more information, to request a treatment price list or to book an appointment or consultation call:
North Manchester Studio of Hairdressing
Harpurhey Campus, Rochdale Road, Harpurhey, Manchester, M9 4AF
Tel. 0161 674 3209
South Manchester Studio of Hairdressing and Beauty*
Northenden Campus, Sale Road, Northenden, Manchester, M23 0DH
Tel. 0161 674 8231
*Moving to Wythenshawe Campus in Autumn 2022
Find out more
Find out even more about our Theatrical and Media Make-up department in our subject area guide or on our YouTube playlist:
Download our subject area guide
Stay up-to-date with everything that's going on in our Theatrical and Media Make-up department via social media:
19+ adult courses starting in 2022
HNC / HND / FdA / FdSc / BA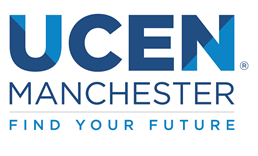 Continue Your Studies Here | 100+ higher education courses across our Manchester campuses.
I started my work placement at MUTV in September, doing the hair and make-up for the presenters. It was a big confidence boost. I was turning up on location on my own for the first time, meeting new people. I really enjoyed it.
Megan Goodall • Foundation Degree in Make-up Artistry

When I decided to go to The Manchester College it was a total career change, but I've always been interested in make-up and hairstyling. The College prepared me for working on a film or TV set. I learnt set etiquette, the different terminology used on set and how to read a call sheet which was invaluable when I was in London.
Emily Swift • Foundation Degree in Make-up Artistry

In one of The Manchester College's 19 Centres of Excellence you'll develop the skills and gain the qualifications that you need to take the next steps towards your dream career.
Learn more

In our unique Industry Excellence Academy you'll benefit from a programme of study that has been co-developed, and is co-delivered, with one of our industry partners.
Learn more