Do you dream of travelling the world? Why not turn that dream into a career with our travel, tourism and aviation courses? You could live and work abroad, spending your days off exploring ancient ruins, stunning coastlines and vibrant cities. Or perhaps you could help others to navigate their own path around the globe?
Where better to start your journey towards that career than in Manchester at The Manchester College – the no.1 College in Greater Manchester for achievement*? In this vibrant city, tourism contributes around £7 billion to the local economy and 27 million people pass through Manchester Airport every year!
*As per the latest Government National Achievement Rates Tables (NARTs)
Apply Now
Can you reach your potential in Travel, Tourism and Aviation? You can with us!
Make it possible today, view our range of Travel, Tourism and Aviation courses and apply to study at the No.1 Further Education College in Greater Manchester.
Our Courses
If you're 16-18, you'll join our Centre of Excellence for Travel and Tourism when you enrol on any of our courses specialising in Aviation, Cabin Crew or Travel and Tourism.
Our Centre of Excellence is designed to give you the knowledge, skills and industry experience to pursue a range of career paths.
You'll learn more about the travel, tourism and aviation industry through tours of airports, heliports and hotels, careers talks from leading brands in the industry, spending a day in the life of a sector employee, such as a travel advisor, and trips and visits to tourism hotspots such as London and the Lake District.
Plus, you'll spend at least 35 hours gaining experience in workplaces such as travel agents, tour operators, hotels and restaurants. While you're there, you'll help with day-to-day tasks and shadow staff to develop your skills and broaden your knowledge of the industry.
Travel and Tourism courses
We have a range of travel, tourism, and aviation courses from Level 1 to Level 3 to ensure you can explore your passion and learn at the right level for you. 
Aviation courses
Aviation is a broad and complex subject area, so we have designed several niche aviation courses enabling you to explore the area you find most interesting, including:
•    Air Cabin Crew courses
•    Aviation Environment courses
•    Aviation Operations courses
•    Exploring the Aviation Industry courses
Our Tutors
When you study Travel, Tourism and Aviation at The Manchester College, you'll learn from highly experienced tutors, some of whom have spent years travelling the globe as part of their career.
Get to know some of our tutors:
Maxine Gunning - Head of Department
Maxine has a wealth of experience in the Hospitality industry, and has specialist knowledge of food and beverage service, including experience as a deputy assistant manager at a Manchester hotel. Maxine discovered her true vocation lay in training, and she's now taught at The Manchester College for almost 15 years.
Dee Greenwood - Tutor
Dee has been a tutor at The Manchester College for just over a year. She has more than 20 years' experience in the aviation industry, starting as a member of the cabin crew, before progressing up the ranks and into training. Dee teaches everything from airline terminology to emergency situation procedures for cabin crew. She can help you to develop the skills you need to become a valued member of cabin crew or to work elsewhere in the industry.
Our Facilities and Location
Our Travel, Tourism and Aviation departments are based at our Harpurhey and Wythenshawe campuses in North and South Manchester.
Public transport links are excellent, so they're within easy reach of employment opportunities in the sector at Manchester Airport and in Manchester city centre.
Both campuses are modern, bright and offer plenty of opportunities for socialising outside of class.
When it comes to course facilities, we think you'll find it hard not to be impressed with each campus's realistic air cabin and galley, which have been specially built for students to practise in.
You'll also have access to the same specialist check-in software used by airlines, and work with industry standard equipment, like breathing apparatus and life jackets. You'll also wear specialist uniforms at times, preparing you for life as a professional!
19+ adult courses starting in 2023/24
Top Careers Opportunities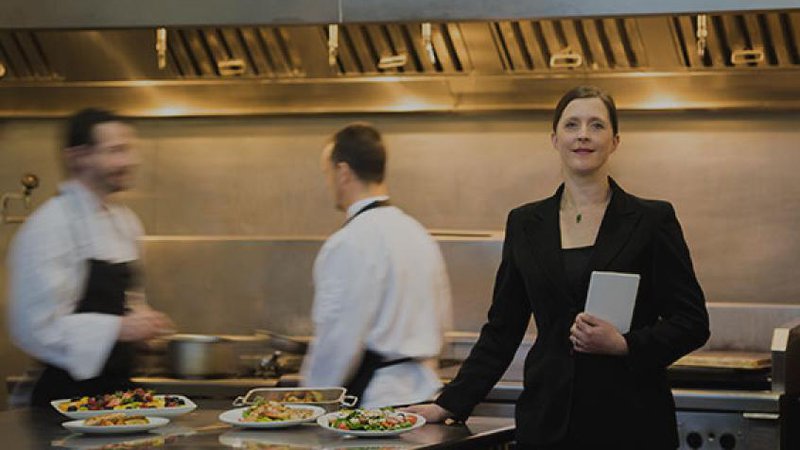 Hotel and accommodation managers and proprietors
Average Salary £30,680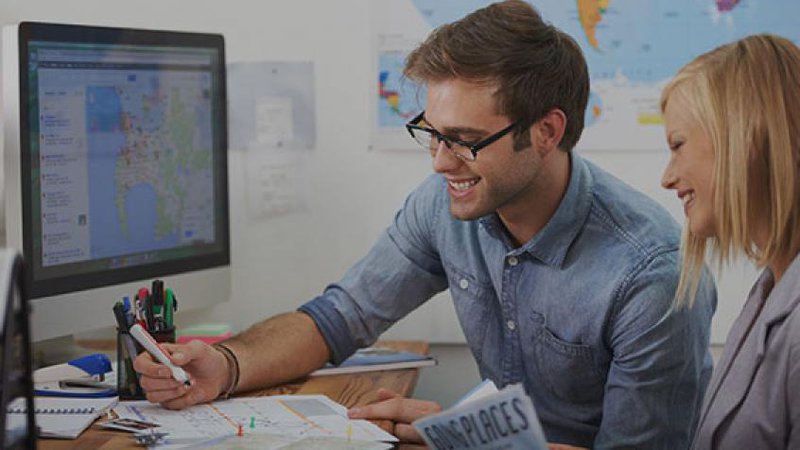 Travel Agent
Average Salary £21,320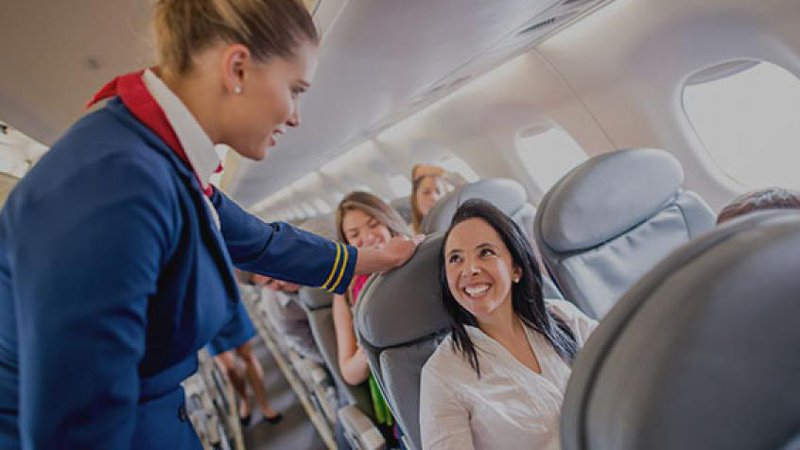 Air travel assistants
Average Salary £27,040

I want to work abroad in an international airport and I was able to explore what options were available to me while doing my work experience at Manchester Airport.
Nicole Townsend • Level 3 Aviation Operations

The Manchester College is the only college in the area that offers such an amazing Aviation course. I'm proud of being a student ambassador at college, as it has helped me to build my confidence and allowed me to make even more f riends. I'm now looking forward to working for a company like Jet2 as cabin crew and hope to further my skills in aviation before eventually training as a pilot.
Mohammad Shah • Level 3 Aviation

In one of The Manchester College's 19 Centres of Excellence you'll develop the skills and gain the qualifications that you need to take the next steps towards your dream career.
Learn more