Art and Design
Course Details
---
Qualification

Diploma

Subject Area

Visual Arts

Level

3

Age Group

16 - 18
Locations

City Campus Manchester
(Full Time - 2 years)

City Campus Manchester
(Full Time - 1 year)

Leaflet Code

L16251
Course Gallery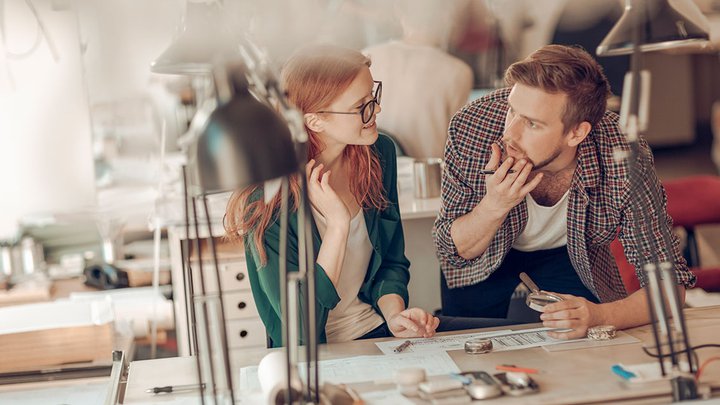 At The Manchester College, the Creative Arts Team aims to equip artists at an early stage in their career with the tools to be resourceful problem solvers, collaborative, self- sufficient and resilient.
Our goal is to enable young people to shape their creative voice by becoming active learners and active creators in Manchester, a City of expanding opportunity in the Creative Industries.
We engage with many of Manchester's partners in Visual Arts and Design such as Manchester Art Gallery, The Whitworth Art Gallery, HOME as well as studio based makers and practioners. Live briefs are set by Industry experts across a range of specialist areas such as commissions to create, illustration, film, 3D product design, Printmaking, ceramics, photography, painting, jewellery and fashion and textiles
Our learners exhibit widely in Manchester's vibrant artistic centre, creating pop up exhibitions in all of the trendiest areas across this amazing city.
You will get the opportunity to be part of the unique Future Creative's project and exhibit your work in the Manchester Art Gallery.
The Level 3 course will give you experience in all areas of Visual Arts across all disciplines. Experimentation and risk taking with materials and processes will push you to develop confidence to generate your own ideas and concepts. You will work towards a final project that will encompass the skills you mastered over the year in a celebratory end of year exhibition, which is visited by some of Manchester's cultural headliners.
We look forward to welcoming you to our campuses across the city.
Make an application today and we will see you in a few weeks to meet the team!
Please Click Here to view the specific entry requirements for our 16-18 Study Programmes.
Work Experience is a vital part of the course and you will be supported in finding a work placement relevant to your study.

In the early part of the course, you will build your skills in all areas of study and will receive assessment feedback, both part way through and at the end of each project. This will give you constructive advice to help you improve your performance. Your final grade will be assessed through a final major project.
As part of the continuous assessment, you'll be expected to study outside of designated art and design studio sessions, attend exhibitions and galleries, and do further contextual reading, all of which requires an additional commitment outside of normal course hours.
Our Level 3 UAL qualifications have successfully prepared creative students to go on to further study at the UK's top universities such as UAL London College of Fashion, Cenral Saint Martins, Camberwell, Chelsea, London College of Communication, Goldsmiths, Edinburgh college of Art , Leeds Arts University, Manchester Metropolitan University, Liverpool John Moores, Iniversity of Brighton, University of Westminster, University of Bristol.
Work experience is key to your program of study and we will support you to secure an individual work placement bespoke to your strengths and areas of interest. We have links to many makers and designers from furniture design, graphics, tailoring, fashion, gallery curators and many more.
Careers page
Most equipment for this course will be provided, but you're expected to buy your own materials for the Final Major Project. Any trips or visits are usually funded by yourself, but can be subsidised by the college at times.
You'll find that there's lots of different support available to help you pay for College and finance your education, including tuition fee loans, special grants and bursaries, and a number of extra funding opportunities, depending on your circumstances. You can find out everything you need to know on our dedicated Fees, Finance and Funding page.
Fees, finance and funding page
Our course enquiries team is on-hand to answer any questions you might have about this qualification, the application process, enrolment, or anything else about life at The Manchester College.
Make an enquiry
Get Started...
Use our online form to complete your application.
Remember: you can start now, and save it for completing later.
Visual Arts
If you never stop doodling on scraps of paper or love nothing more than redesigning and upcycling your old clothes, then a course in Design & Visual Arts could be just what you need to express your creativity and hone your artistic flair.