Counselling Skills
Certificate
Health & Social Care
Course Details
---
Qualification

Certificate

Subject Area

Health & Social Care

Level

3

Age Group

19+
Locations

Fielden Campus
(Part Time Non Released - 1 year)

Fielden Campus
(Part Time Non Released - 21 weeks)

Fielden Campus
(Evening Only - 21 weeks)

BSS Seminary
(Part Time Non Released - 1 year)

Fielden Campus
(Evening Only - 1 year)

Leaflet Code

L1107
Course Gallery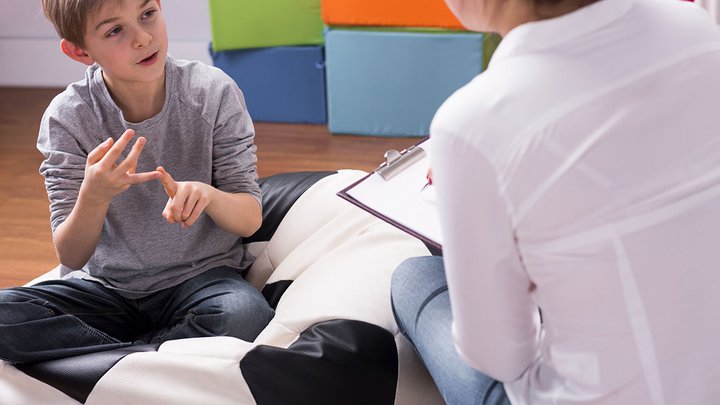 If you're currently working in services where you need to use inter-personal skills in your work, or you'd like to develop the expertise to advance onto a BTEC Diploma in Counselling, then this ABC Level 3 Certificate in Counselling Skills is the course for you.
You'll focus on the theory and context of counselling skills, developing an understanding for the subject and awareness of its uses. As you learn about different types of counselling skills, you'll also be putting them into practice yourself and using them in real-life scenarios.
One final unit of this course will help you with personal development, giving you the skills you need to effectively deliver counselling advice and support, as well as helping you advance your career.
To be eligible for this course you will need to have previously completed a Level 2 Certificate in Counselling Concepts.
You'll also need to successfully attend an interview and assessment and, if you have been receiving counselling or rehabilitation, you must be clear from recovery for a minimum of one year.
You'll complete a variety of assessments for this Level 3 Certificate in Counselling Skills, as you build up a portfolio of essays, practical skills observations and personal development.
Once you have completed this course, you'll have the qualifications and understanding needed to progress onto a higher level diploma in counselling, with us here at The Manchester College, such as a Level 5 Diploma in Therapeutic Counselling.
You will find that this certificate helps you in any kind of role where inter-personal skills are required and you can use it to advance your career in a number of disciplines in the health and care industry, whether you're working in drug rehabilitation or bereavement support, childcare or community services.
Careers page
The current fee for this Level 3 course is £1,260.
There's lots of help available to make sure you can afford college, including a number of different funding options, tuition fee loans, bursaries and special grants. We've put all the information together to make it easier to understand and find what support you can get on our dedicated finance page.
Fees, finance and funding page
Our course enquiries team is on-hand to answer any questions you might have about this qualification, the application process, enrolment, or anything else about life at The Manchester College.
Make an enquiry
Get Started...
Use our online form to complete your application.
Remember: you can start now, and save it for completing later.
Health & Social Care
There's arguably no greater reward in life than helping another person.