Fashion and Textiles
Course Details
---
Qualification

Diploma

Subject Area

Visual Arts

Level

3

Age Group

16 - 18
Locations

City Campus Manchester
(Full Time - 1 year)

City Campus Manchester
(Full Time - 2 years)

Leaflet Code

L7135
Course Gallery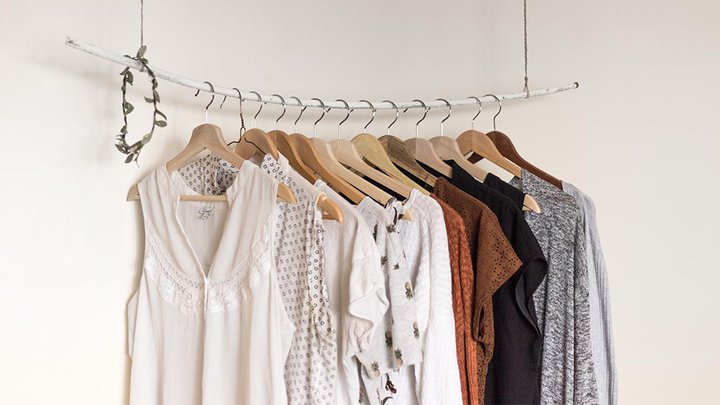 Are you passionate about fashion, clothes and the latest looks? Do you want to design high street collections, bespoke, high-end couture, or style others for magazines and photoshoots? Can you see yourself working behind the scenes of retail fashion with the army of creative people who drive the UK fashion industry? If you can, this is the course to help start your journey.
On this Level 3 Diploma and Extended Diploma in Fashion & Textiles, you'll explore, develop and test your creativity across a range of units, from design concepts to printmaking, drawing and illustrations to using photography for self-promotion. You'll focus on textiles techniques – including embroidery and pattern repeat - and look at experimental craft techniques and methods too.
As well as expanding your creative abilities, you'll also learn a range of transferable skills to help you succeed in a number of different roles in the fashion and textiles industry. You'll work to project or fashion show deadlines and requirements, complete collaborative teamwork assignments, and develop your problem solving and communication expertise. As with nearly all of our creative qualifications, this Diploma and Extended Diploma is awarded by University of the Arts London Awarding Body - the only specialist creative arts awarding body in the UK.
Please Click Here to view the specific entry requirements for our 16-18 Study Programmes.
Work Experience is a vital part of the course and you will be supported in finding a work placement relevant to your study.

In the early part of the course, you will build your skills in all areas of study and will receive assessment feedback, both part way through and at the end of each project. This will give you constructive advice to help you improve your performance. Your final grade will be assessed through a final major project.
As part of the continuous assessment, you'll be expected to study outside of designated art and design studio sessions, attend exhibitions and galleries and do further contextual reading, all of which requires an additional commitment outside of normal course hours.
When you have completed this UAL Level 3 Diploma and Extended Diploma in Fashion & Textiles, you'll have the necessary skills and expertise to advance onto a higher, degree-level course and specialise even further in your chosen discipline.
You could progress onto the HND in Fashion Design with us at The Manchester College, or move onto a Foundation Degree in Contemporary Art Practice or Contemporary Photographic Practice. You'll find a huge range of fashion related roles and careers will be open to you, including design, buying, styling and photography.
Careers page
Most equipment for this course will be provided, but you're expected to buy your own fabrics for the Final Major Project. Any trips or visits are usually funded by yourself, but can be subsidised by the College at times.
You'll find that there's lots of different support available to help you pay for College and finance your education, including tuition fee loans, special grants and bursaries, and a number of extra funding opportunities, depending on your circumstances. You can find out everything you need to know on our dedicated Fees, Finance and Funding page.
Fees, finance and funding page
Our course enquiries team is on-hand to answer any questions you might have about this qualification, the application process, enrolment, or anything else about life at The Manchester College.
Make an enquiry
Get Started...
Use our online form to complete your application.
Remember: you can start now, and save it for completing later.
Visual Arts
If you never stop doodling on scraps of paper or love nothing more than redesigning and upcycling your old clothes, then a course in Design & Visual Arts could be just what you need to express your creativity and hone your artistic flair.