Industry Excellence Academy - T Level - Design and Development for Engineering and Manufacturing (Electrical and Electronic Engineering)
T Level
Construction & Engineering
Course Details
---
Qualification

T Level

Subject Area

Construction & Engineering

Level

3

Age Group

16 - 18
Locations

Openshaw Campus
(Full Time - 2 years)

Leaflet Code

L8473
Course Gallery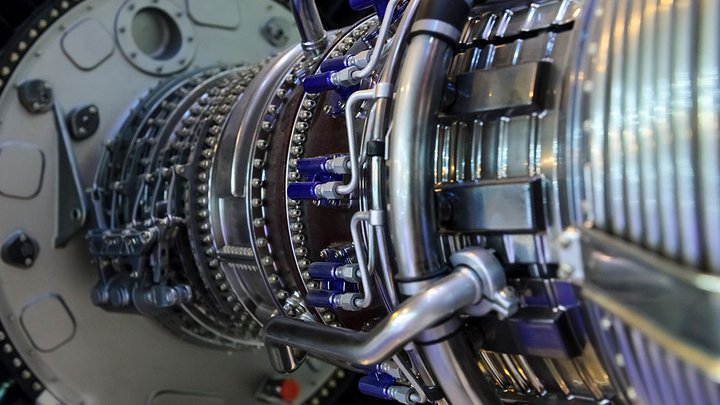 This T Level is a Level 3 programme in, Engineering & Manufacturing, specialising in Electrical and Electronic Engineering. This is the course for you if you're looking to work in the Electrical and Electronic Engineering industry, and is supported in its design and delivery by a consortium of Industry Partners.
This is a two-year course which is delivered by both college teachers and industry experts through a variety of means. It takes place in purpose-built, industry-standard engineering facilities at our Openshaw campus.
You will regularly interact with people from the industry, both inside and outside the classroom/workshops. This is done via guest speakers and industry experts visiting and taking your classes, employer set projects, site visits and relevant field trips and via your Industry Placements on live sites out in the world of work.
Class sizes are kept intentionally small (12 max) to support accelerated learning. They use high quality materials and resources developed in partnership with our employers. Elements of the programme will be delivered digitally, so reducing the hours that you will physically need to be in class, giving you the chance to develop independent learning skills and own your learning.
You will be assigned an employability specialist tutor to support you with your programme and progression towards readiness for the world of work.
Those successful in gaining a place on the T Level will be eligible for the 'T Award', a package of benefits that includes:
• £300 per year bursary*
• Curriculum based incentives
• Free branded work wear and PPE
• Opportunity to take part in exciting college-wide competitions
• Minimum 20% delivery by industry experts
• Participation in community projects
• Minimum of 3 curriculum field trips per year
• Specialist industry standard training
• International student exchange in second year (Lockdown restriction permitting)
• Access to industry standard laptop* (as appropriate)
Direct Entry from School requires the following:
• Minimum 5 GCSE's at grade 4 or above to include:
o English and Maths at minimum grade 6
o Science at minimum grade 5
• Successful attendance at Summer School
• Successful interview outcome.
Progression from relevant Level 2 Transition Programme requires the following:
• Transition Programme Merit/Distinction grade profile
• English and Maths GCSE minimum grade 5
• Successful attendance at Summer School
• Successful interview outcome.
You will study in a "Blended Learning" approach. This takes the very best of classroom-based activity, combined with the very best of digital/remote learning and delivery from our Industry Experts. Time in college will be spent learning in our brand-new purpose build Openshaw construction centre, in industry standard workshops and classrooms. Some of your learning time will be "Project Led", learning by bringing together your theory knowledge and practical skills into an individual or group project, such as a community action project.
Core Component Assessment
These are still to be confirmed but will likely involve three assessments in the Core Component of the T Level Technical Qualification
• Examination Paper 1
• Examination Paper 2
• Employer Set Project.
Occupational Specialist Component Assessment
These are still to be confirmed but will likely involve a synoptic assessment for the Occupational Specialist Component, which my take the form of an extended project.
Upon successful completion, you'll have the qualification and experience you need to progress to highly skilled employment, an apprenticeship or continue onto a university level degree or course related to the construction industry. All of these options could potentially be sponsored by your Industry Placement employer.
Whichever path you choose to take, you'll be developing a wide range of abilities and knowledge to help you succeed in a number of different career opportunities in industry.
Careers page
This course is free to enrol on if you're 16-18 years old.
If you need help with affording college, there are a number of different finance and funding options available to you. You might be eligible for special bursary support or extra help from the government. Have a look at our fees, finance & funding page to find out all the information you need.
Fees, finance and funding page
Do you have a burning question about this course, or would you like to know more about the qualification you'll receive and how it will help your career?
Our course enquiries team is on hand to help you understand any details and answer any questions – whether it's about applying for the course or finding out about finance. Just get in touch here!
Make an enquiry

In one of The Manchester College's 19 Centres of Excellence you'll develop the skills and gain the qualifications that you need to take the next steps towards your dream career.
Learn more

In our unique Industry Excellence Academy you'll benefit from a programme of study that has been co-developed, and is co-delivered, with one of our industry partners.
Learn more
Get Started...
Use our online form to complete your application.
Remember: you can start now, and save it for completing later.
Construction & Engineering
From the foundations of a building to the finishing paintwork on a brand new vehicle, the construction and automotive world has a massive impact on literally everything around us.