Professional Cookery Technical
Certificate
Hospitality & Catering
Course Details
---
Qualification

Certificate

Subject Area

Hospitality & Catering

Level

2

Age Group

16 - 18
Locations

Harpurhey Campus
(Full Time - 1 year)

Leaflet Code

L8401
Course Gallery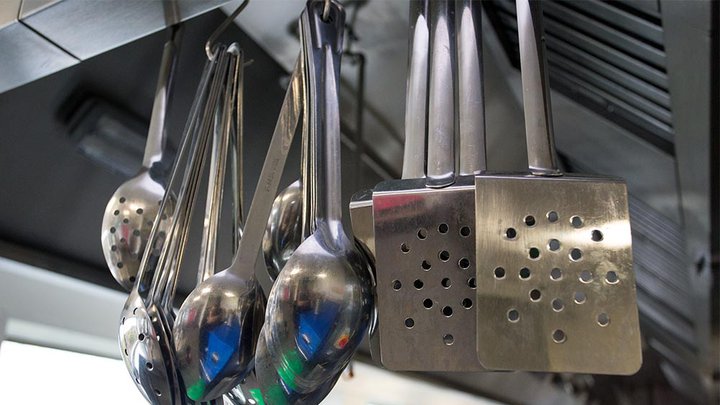 This course is for you if you are 16 or over and would like to work in the hospitality and catering sector as a chef and would like to develop the foundation and skills for a lifelong career.
Designed to deliver a high level of occupational skills, this course will provide you with the platform from which you can progress to our Level 3 Technical qualification in Professional Cookery.
Through this course you'll cover the following units:
• Safe working practices for the hospitality industry
• Introduction to professional cookery
• Tools and equipment used in professional cookery
• Boiling, poaching and steaming
• Stewing and braising
• Baking, roasting and grilling
• Deep frying and shallow frying
• Producing cold food products
As part of this study programme you will be required to complete 35-hour work placement while gaining an understanding of the skills required to complete this course.
The course will be delivered in our professional kitchens, using current industry trends and resources, and will give you the opportunity to work alongside industry experts who will contribute to your knowledge and skills and provide demonstrations on a weekly basis through our partnership with The Chefs' Forum.
As part of this partnership, you will become a member of The Chefs's Forum, you'll be provided with a Chefs Forum jacket and have the opportunity to support The Chef's Forum and the College with internal and external events.
In addition to this, you will also have a dedicated chef tutor who will support you through your learning journey and an employability specialist who will support you in preparing for a work placement, and support you in gaining a suitable placement.

Applicants must possess GCSE's at grade 4-9 (A-C) and a passion for hospitality and cookery as well as a Level 1 Professional Cookery qualification or previous experience working in the hospitality and catering sector.
You will be assessed by a range of methods including portfolio based work, practical synoptic assessments and externally set exams.
Upon successful completion of this qualification, you can go on to study our Level 3 Professional Cookery, Patisserie and Confectionary or Food and Beverage Service qualifications.
Alternatively, you can go on to work in the hospitality and catering industry in a wide range of settings including hotels, restaurants, gastro pubs and specialist bakeries, cafes and tea rooms.

Careers page
There is no cost for this course.
If you need help with affording college, there are a number of different finance and funding options available to you. You might be eligible for special bursary support or extra help from the government. Have a look at our fees, finance & funding page to find out all the information you need.

Fees, finance and funding page
Do you have a burning question about this course, or would you like to know more about the qualification you'll receive and how it will help your career?
Our course enquiries team is on hand to help you understand any details and answer any questions – whether it's about applying for the course or finding out about finance. Just get in touch here!
Make an enquiry

In one of The Manchester College's 19 Centres of Excellence you'll develop the skills and gain the qualifications that you need to take the next steps towards your dream career.
Learn more
Get Started...
Use our online form to complete your application.
Remember: you can start now, and save it for completing later.
Hospitality & Catering
Maybe you're already a whizz in the kitchen, and the thought of exploring fine dining and gourmet food has your mouth watering?