Are you looking for a future that offers a fun and fulfilling learning experience in an industry that's flourishing and bursting with fresh ideas and opportunities? Then the fast-paced, multi-billion-pound hospitality and catering industry could offer the perfect fit.
And if you're looking for a five-star Hospitality and Catering curriculum experience to help get you there then look no further than The Manchester College – the No.1 Further Education College in Greater Manchester for achievement*.
Our Hospitality and Catering department offers a variety of courses, including Cookery Skills, Food and Beverage Service and Patisserie and Confectionery. We also offer low-cost evening hospitality and catering courses available to adults of any ability and experience, including Bread Bakery, The Art of Vegan Baking, Chocolate making and more.
Our Hospitality and Catering courses are offered at our City Campus Manchester (Level 3 courses), Harpurhey (Level 1 - Level 2 courses) and Wythenshawe (Level 1 - Level 2 courses) campuses. Find out more about our new facilities.
*As per the latest Government National Achievement Rates Tables (NARTs)
Apply Now
Can you reach your potential in Hospitality and Catering? You can with us!
Make it possible today, view our range of Hospitality and Catering courses and enrol to study at the No.1 Further Education College in Greater Manchester.
Our Courses
If you're hungry for a career in Hospitality and Catering and you've obtained the necessary entry requirements, then you'll have the opportunity to join our Industry Excellence Academy for Hospitality and Catering in partnership with The Chefs' Forum.
This unique academy for young, aspiring chefs in Greater Manchester and the North of England, offers you unrivalled access to the UK's most inspirational culinary experts thanks to our fantastic partnership with The Chefs' Forum.
Through the Industry Excellence Academy you'll have access to weekly, three-hour long academy sessions – where you'll create dishes under the guidance of critically acclaimed and rosette awarded chefs, participation in open question and answer sessions with industry leaders, work placements in prestigious hotels and restaurants and visits to restaurants to see best practice in action
Alternatively, if you're 16-18 you'll join our Centre of Excellence for Hospitality and Catering - the heart of our vibrant learning experience and the perfect starter if you're hungry to learn.
Working together in a focused and fun environment we will provide you with the knowledge, skills, experience and employability to start to shape your future and take the first steps into this fresh and exciting industry and towards your dream.
Whichever level you start at, we offer qualifications focused on cooking, baking and patisserie and catering services from Level 1 to Level 3 that can enable you to create a successful future in the fast-growing hospitality and catering industry.
Cookery Skills
If you want to become a chef or work in a kitchen in a café or restaurant, one of our Cookery Studies or Professional Cookery Studies could be the perfect choice to build on your home-grown passion and start your valuable preparation to a future within the industry.
Food and Beverage Service
A career in the hospitality and catering industry isn't confined to the kitchen. If you're organised, flexible, a great team player and love talking to people, you might find that one of our Food and Beverage Service qualifications is a perfect fit. Whether the dream is to become a restaurant manager, run your own cafe or work in a customer orientated role serving food and drink, this is a great place to explore this dynamic industry sector.
Patisserie and Confectionery
Our Patisserie and Confectionery qualifications are perfect if you you've got a passion for baking and want to become a pastry chef, baker or cake-maker and produce perfect profiteroles, excellent éclairs, delicious desserts or beautiful bread.
Our Short Courses
Are you looking to perfect your passion for pastry, channel your love of baking or do you just want to try something new?
We have a range of low-cost evening courses available to adults of any ability and experience.
Whether you want to brush up on cake decoration, create perfect cupcakes, or learn about vegan or gluten free baking, our industry focused courses and expert tutors will help you to impress with a wide range of custom-made creations.
The Art of Plated Desserts
The Art of Vegan Baking
Basic Cake Decoration
Intermediate Cake Decoration
Bread Bakery
Cakes, Bakes and Treats
Chocolate
Cupcakes for Fun
Gluten Free Baking
And more
Our Tutors
With a wealth of experience across the hospitality and catering industry, our team is perfectly placed to support and guide you to a successful career.
You'll learn from their experiences managing, running and training staff at successful luxury hotels and restaurants, specialised bakeries and patisseries.
Passionate about teaching the next generation of hospitality and catering professionals, they are constantly ensuring their knowledge and skills are up-to-date by regularly attending skills sessions and continuing to work in industry.
Get to know some of our tutors:
Maxine Gunning - Head of Department
Maxine has a wealth of experience in the hospitality industry with specialist knowledge of food and beverage service and has worked as a Deputy Assistant Manager at a Manchester hotel. It was Maxine's passion for training staff that brought her to The Manchester College, where she has taught a curriculum that she loves for almost fifteen years.
Mark Cooper - Hospitality and Catering Tutor
Mark Cooper is a Swiss trained baker and confectioner and a Master Patissier. After gaining this accolade whilst working in Germany, Mark gained over 30 years' experience in luxury 5* hotels as an Executive Pastry Chef working across the globe. He has also been a manager in specialist bakeries and patisseries and has led new product development teams both nationally and internationally. Mark has been teaching in further education for five years, where he delivers full time and part time courses in bakery, patisserie and cake decorating.
Our Facilities and Location
Our Hospitality and Catering courses are taught at our Harpurhey and Wythenshawe campuses and in brand new industry standard facilities at our state-of-the-art City Campus Manchester.
Explore our amazing new facilities
City Campus Manchester
In Autumn 2022 we opened the doors to our brand new City Campus Manchester, located just a two-minute walk from Manchester Victoria Station.
Here you'll find brand new industry-standard hospitality and catering facilities developed specifically for you and your course.
This includes 1853, our 40 seat restaurant and bar run by the students with a live stream of the kitchen into the restaurant training kitchen, a bakery, a facility for recording our masterclasses with The Chefs' Forum with live TV streaming and recording for playback, and a chocolate workstation with window overlooking the restaurant.
Harpurhey
Our Harpurhey Campus is equipped with two brand new training kitchens and a technical training facility, so students on our Culinary Skills and Professional Cookery courses can hone their skills in industry-standard facilities.
We've also got a new baking kitchen for our Bakery, Confectionary and Patisserie courses and all our facilities at Harpurhey are equipped with all the latest kitchen equipment. 
The comfortable, environmentally-friendly site is made up of a bright modern building and the restored Harpurhey Baths, a Grade II listed building which the College has transformed into an award-winning exhibition space for students and the community.
Wythenshawe
At our Wythenshawe campus in south Manchester you'll find another of our amazing training restaurants.
Our 3rd Floor Restaurant is more relaxed and contemporary but gives you the opportunity to put what you have learnt to practice in a fast-paced restaurant environment with real paying customers.
You'll serve and cook a range of traditional bistro style seasonal dishes to reflect the time of year and to help vary the range of techniques and foods you cook with.
The 3rd Floor Restaurant is open to students and staff for lunch during term time.
Our Restaurants
At our new 1853 training restaurant at City Campus Manchester, you'll dine in a friendly and relaxed environment, where our service team will host you for lunch or dinner and serve you a selection of high-quality food.
You'll be given special attention by our team and will enjoy a menu that's always changing and innovating to reflect local, seasonable produce and the skills & talents of our chefs who are working and training in our state-of-the-art kitchen.
Run by students in our Industry Excellence Academy for Hospitality and Catering, our 40-seat restaurant and bar will also have street level access so passers-by alike can enjoy the tasteful talents of our students dishes.  
More information can be found here
Or why not take a trip to our relaxed and friendly Third Floor Restaurant at our Wythenshawe campus?
Dive into a classic dish or explore the new and innovative, experience the flavours of sustainably sourced, local and seasonal produce, professionally prepared and served to make a memory not just a meal.
Food IS an adventure…just sit back and enjoy!
For bookings at Wythenshawe please call 0161 674 3409.
Find out more
Find out even more about our Hospitality and Catering department in our subject area guide or on our YouTube playlist:
Download our subject area guide
Stay up-to-date with everything that's going on in our Hospitality and Catering department via social media:
19+ adult courses starting in 2023/24
Top Careers Opportunities
Conference and exhibition managers and organisers
Average Salary £30,680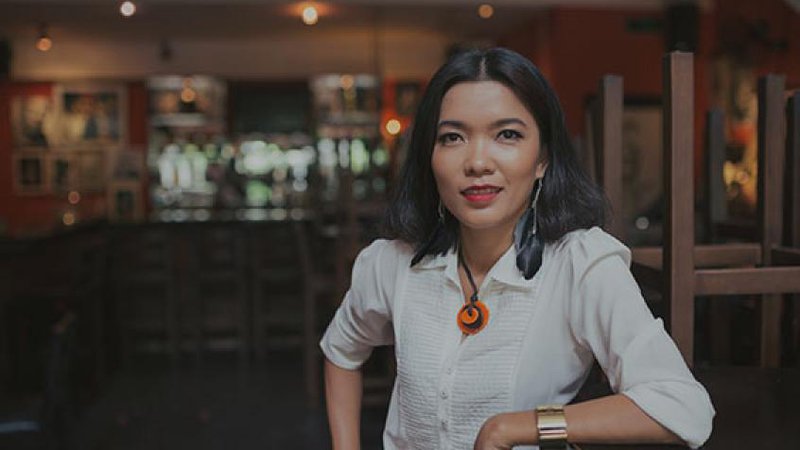 Restaurant and catering establishment managers and proprietors
Average Salary £27,040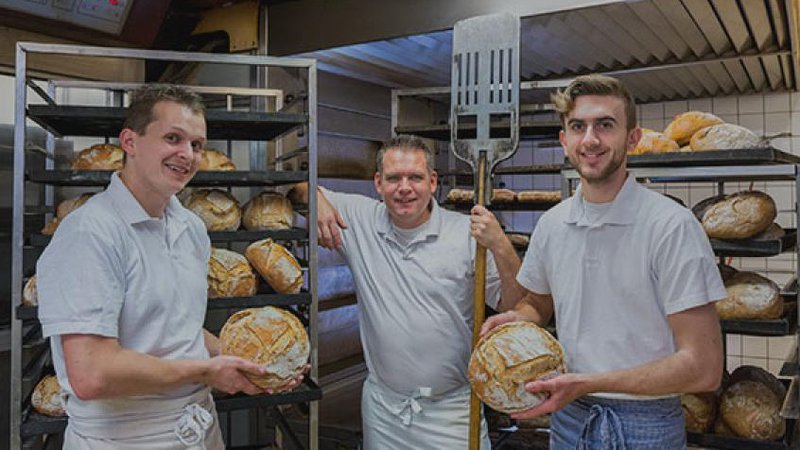 Bakers and flour confectioners
Average Salary £22,880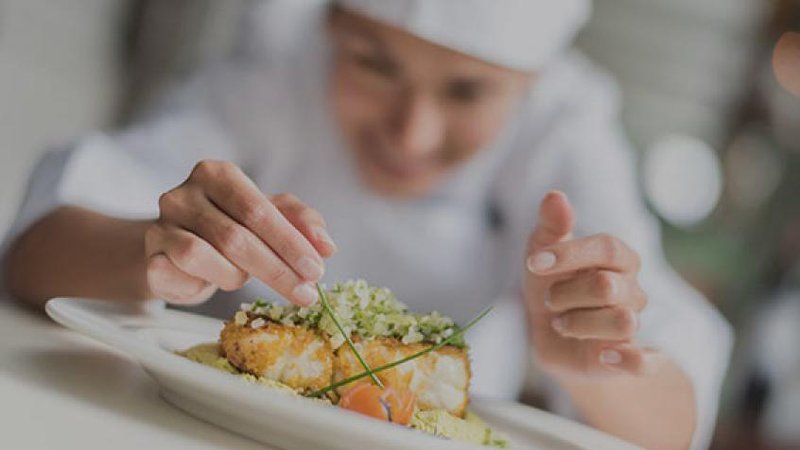 Chefs
Average Salary £25,480

Coming to The Ivy Spinningf ields has been really good. I've learned so many skills in this new environment and by working with new people, I've def initely improved my communication skills and I've learned how to work quickly. I think work experience is necessary as it helps students in the long run when they do get a job.
Jessica Mcgrath • Patisserie

Learning f rom people in the industry is great and meeting them means I'm making connections that will be useful when I look for employment.
Nissen Lewis • Level 2 Technical Skills

In one of The Manchester College's 19 Centres of Excellence you'll develop the skills and gain the qualifications that you need to take the next steps towards your dream career.
Learn more

In our unique Industry Excellence Academy you'll benefit from a programme of study that has been co-developed, and is co-delivered, with one of our industry partners.
Learn more