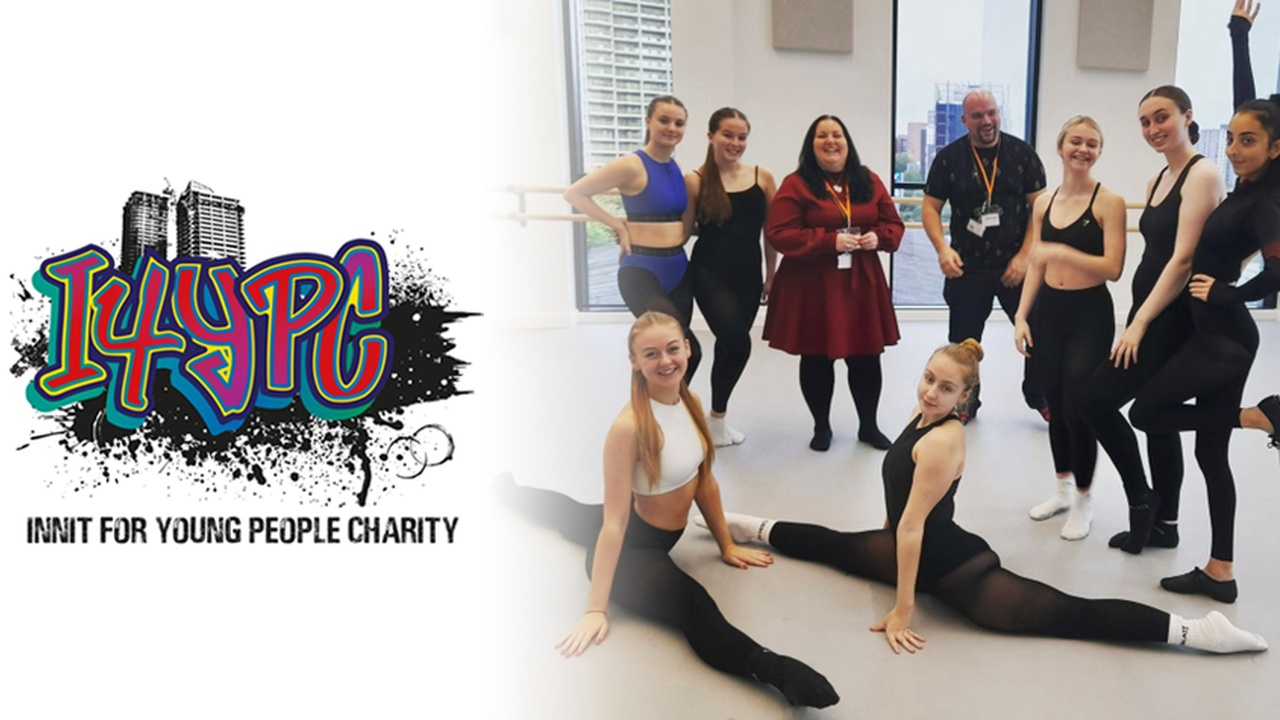 Helping to shape tomorrow's future
In addition to our employability and careers blogs, we are now featuring Employer Guest Blogs by some of our amazing industry partners at The Manchester College. 
In this month's blog, Ange Lea from I4YPC, one of our Creative Alliance Partners, shares her insights on what industry skills Arts and Creative Media students are developing through the range of opportunities their organisation provides. 
I4YPC Employer Guest Blog
I4YPC is a young people's Arts and Education charity based in Greater Manchester and we are thrilled to be able to offer a variety of opportunities across the whole spectrum of the Arts and Creative Media, to students at TMC.
Our founder and CEO, Micky Dacks, takes great pleasure in visiting TMC and seeing all their amazing students at work!
Micky understands the value of acquiring an education more than most.  After being excluded from multiple secondary schools, he was left to roam the streets, which inevitably landed him into the criminal justice system. 
Ultimately, he lost out on the opportunity to attend any kind of further education, which he cites as one of his biggest regrets. 
Whilst in prison, Micky wrote a series of poems about his life and experiences of growing up in Salford.  These poems led to him writing the successful musical 'Innit' which has been programmed for a two-week run at The Lowry theatre in September 2023. 
Micky is keen for as many young people as possible to input into the performance and production and this is where TMC comes in….!
I4YPC have been working with several departments on 'live briefs':
Animation
2nd year Animation students have been busy creating 30 second character animations for I4YPC's website.  The students were given the following choices for the live brief:
Ashley's story – a 30 second animated monologue introducing the audience to Ashley Thomas, 'Innit's' main protagonist
Through Stacey's Eyes – a 30 second animated monologue introducing the audience to Stacey, Ashley's girlfriend
The Cliffhanger – a 30 second animation depicting the end of Act One and leaving the audience on the edge of their seats!
1st year animation students have been busy on their first 'live brief' with a typography project.  This has seen the young people create a short typography video to one of 'Innit's' showstopping numbers, "Things Are Gonna Be Different."  I4YPC can't wait to see the results!'
Micky and Ange Lea (I4YPC's Chair and Director of Education) visited the students back in October and they were excited to be starting the project, as for the majority of the students, it was their first experience of working with a 'real client'. 
Graphic Design
2nd Year Graphic Design students have been creating posters and assets for I4YPC's nationwide online competition 'SnackYourTown'.
These assets will be used in schools, colleges, PRUs, Special Schools, APs and other youth organisations across England.
I4YPC have been keen to develop the professional skills of the Animation and Graphic Design students and hope to help them become more proficient communicators when working with clients.
Knowing how to be flexible and adaptable are key competencies for I4YPC and we enjoy working with students to help them adapt to the needs of the client. 
Performing Arts
I4YPC have provided 6 live briefs across the Performing Arts faculty and we can't wait to see what the young performers create!  
Micky and Ange had the pleasure of visiting the Dance students back in October and were able to see their choreography in action.
Providing creative experiences for young people is also close to Ange Lea's heart.  Being a Drama teacher and Senior Leader in education for two decades, she has seen creative subjects be slowly extracted from secondary school curriculum offers. 
I4YPC are also mindful of the fact that the current TMC students were undertaking their GCSEs during COVID.  This means that Performing Arts students did not get the chance to perform to live audiences or experience some of the crucial skills needed to become a performer.
I4YPC have been keen to develop the skills of Performing Arts students in the following areas:
Choreography – dance students choreographing dances to 2 songs from 'Innit'
Scripted performance – acting students have been tasked with bringing 2 scenes from 'Innit' from page to stage! 
Ensemble – Musical Theatre students will be bringing 2 scenes from 'Innit' to life
Filming – all Performing Arts students will be recording their performances to camera
On top of the opportunities during college time, I4YPC ran 'open auditions' in November at The Lowry theatre looking for the 2 lead characters, Ashley and Stacey.  
Several TMC students attended the auditions and 3 got through to the final round! 
I4YPC are looking forward to future opportunities to work with the staff and students at TMC and already have some more 'live briefs' in the pipeline with the Film and TV students... watch this space!
Check out the Performing Arts and Creative and Digital Media courses available at TMC.  You can also find out more about I4YPC here.