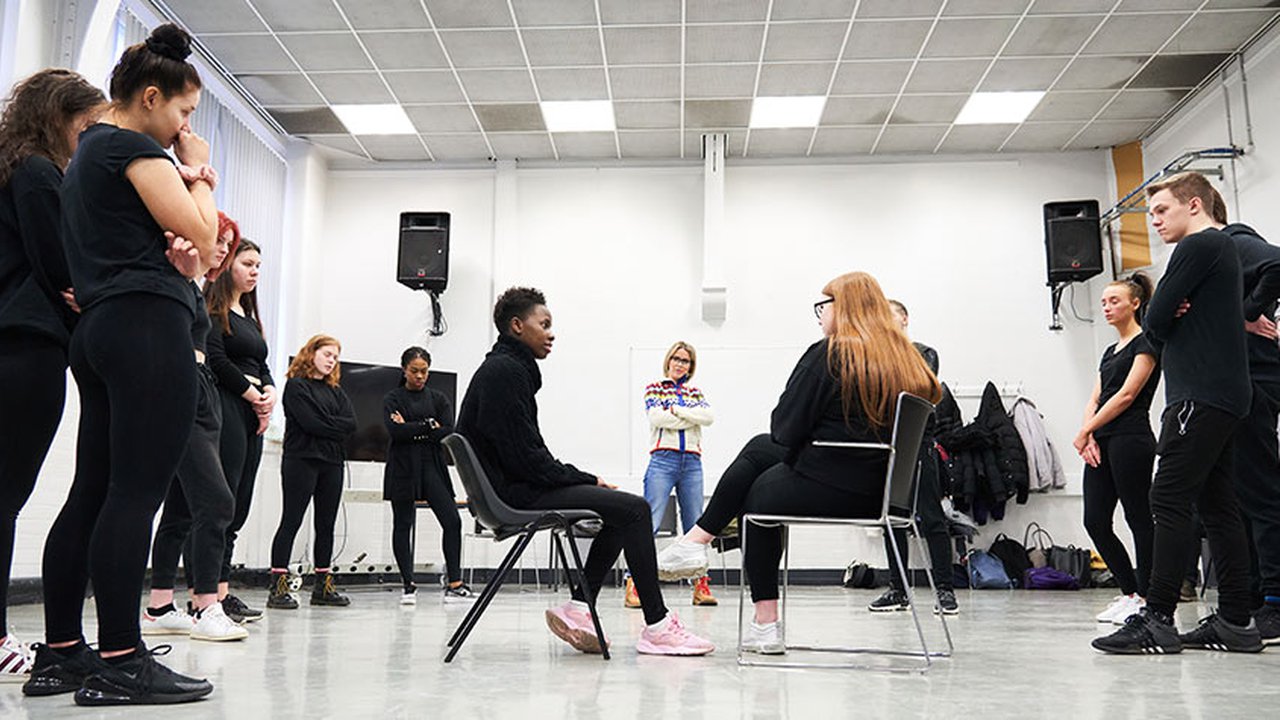 Acting students prepare for auditions with Coronation Street star
Level 3 Acting students at Shena Simon campus partake in audition workshops with Coronation Street's Sally Carman.
The Manchester Colleges Performing Arts Patron and Coronation Street actress Sally Carman, visited Level 3, Extended Diploma Acting students at Shena Simon campus this week to work on technique and provide them with industry insight.
The students, who are studying in their second year, are currently working on monologues and characterisation for their mid-term assessments, with many of them already beginning the audition process to get into acting schools across the country.
Sally Carman, commented: "I'm here to help the students work on their audition technique, on their monologues, on their connection and focus and energy; pulling from them real emotions to give them that edge that will set them aside from the competition."
Level 3, Acting student Jack Hindle said, "I've learnt how to portray my character more and actually become the role through doing challenging activities and warm up exercises that take us out of our heads. It's really helped me, and I've had such a good day."
Level 3, Acting Student Brandon Tyrell received amazing feedback from Sally, who said she saw huge potential in him. Brandon said, "Sally told me that had I been auditioning for a role then she would hire me, I just need to get my head down and focus more and so I'm going to really work on learning my lines in future."
The students also participated in an hour-long Q+A opportunity where they asked Sally for advice when approaching future employers, how to produce good quality audition tapes and also managing career expectations.
Sally said: "The industry can open many doors, from theatre to on screen, voice overs or even behind the camera directing and producing. I have been very lucky; I've worked very hard, but I am the exception.
"I've come to realise the only thing that tends to hold you back is yourself. But if you put in the work and commit, knowing the sacrifices that comes with the industry culture, then there's really nothing you can't do."
View the Performing Arts subject area online for more information on the range of courses available. Alternatively, you can see how the students got on during their workshops with Sally on Twitter, Facebook and Instagram.