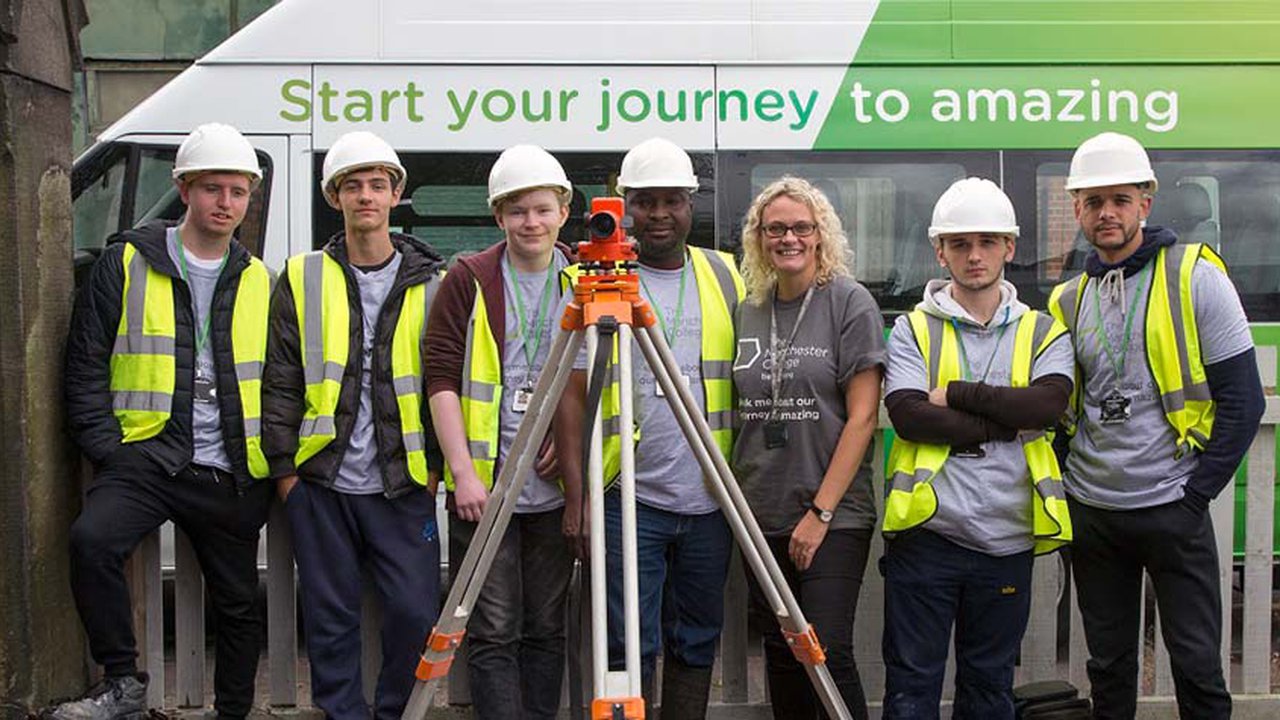 Building links with the local community
Bricklaying students from the college's Welcombe Street site boarded the Be Amazing bus on day two of Be Amazing Manchester Week to visit local charity Mens Shed Manchester.
Mens Shed Manchester runs a project in Lower Openshaw which brings socially isolated local people together to work on a community garden. The college and Mens Shed have worked together on a number of small projects, with the college providing materials for the project to use and offering skills training to the community.
The bricklaying students will demolish and rebuild a derelict wall along one side of the project's community garden and work on the demolition started when the students visited Mens Shed this week. The finished wall will be plastered by the plastering students so that the local community can create a lasting mural along it.
This is a great opportunity to help the community and local people
Jordan Dwyer who is currently studying his Level 2 Bricklaying, is one of the students who is taking part in the project. Jordan said: "It's good to get different experiences and I'm excited to be part of this project. This is a great opportunity to help the community and local people. If there are people in the community who need support, as a community we should always help, we can help to make them feel better."
The Manchester College Principal Lisa O'Loughlin joined the students for the day to see what they are doing as part of the college's Be Amazing Manchester week. "This is the perfect opportunity for our students to gain valuable volunteering experience, whilst giving something back to the people of Manchester. Be Amazing Manchester will take place each year, we want to create a lasting legacy across the city that benefits both the local residents and our students."