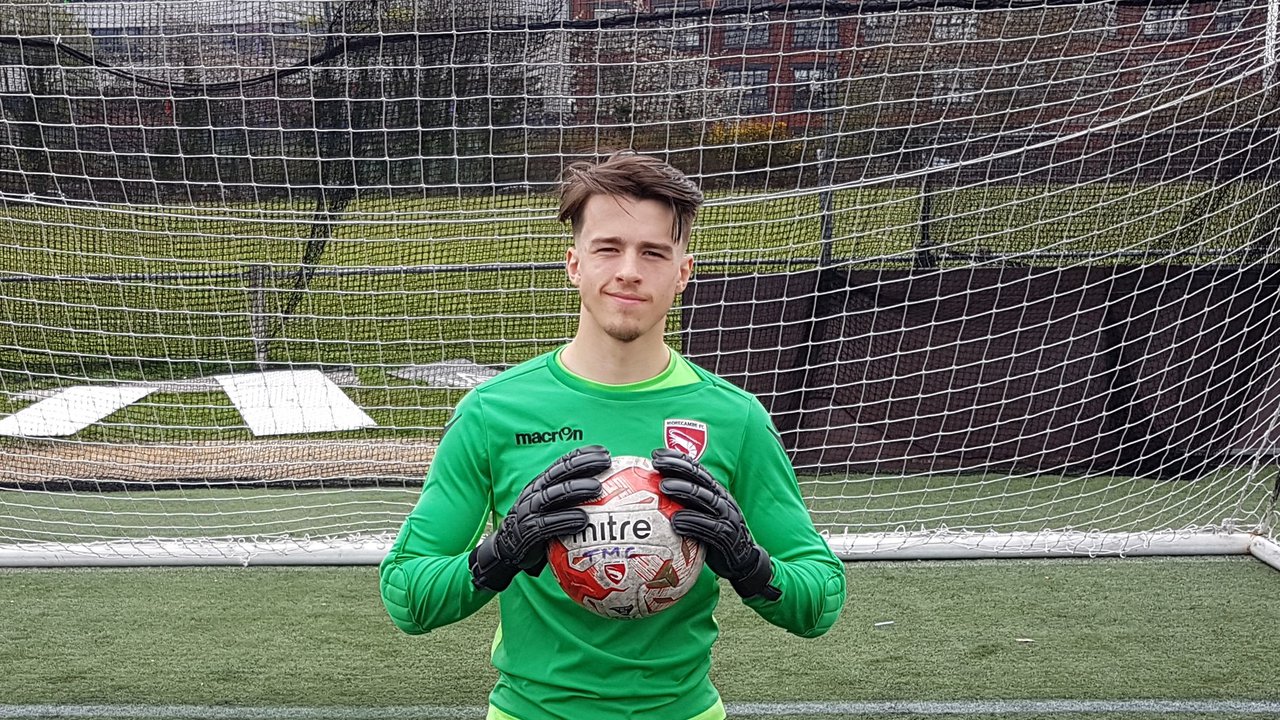 College sports academy is leagues ahead
The Manchester College Sports Academy, based at our Nicholls Campus, is enjoying a winning streak.
Not only is this year's football team heading to the finals of the Manchester Cup this month, the leading youth football tournament, as existing trophy holders, but they are close to topping the Association of College's (AoC) North West Championship B league in May, which they are running for the second year.
We spoke to first team goalkeeper and rising star Joel Fletcher, currently studying NVQ Level 2 Football at The Manchester College, about his time at the academy and future career goals.
Why did you come to The Manchester College?
"I went to secondary school in Bury and was playing at the NPL Academy in Radcliffe. I played semi-professionally for Atherton in the North West Counties League but damaged my Achilles. It was Bill (the football centre manager) who encouraged me to come here."
What are your career aims?
"My goal is to become a professional footballer and hopefully, better than Jordan Pickford! But if not, I'd love to work in the sports industry or personal training.
"I've been in talks about developing a Sports Rep role for the Students' Union, in partnership with the personal trainer course at the college.
"As well as that, next year I'll be playing on the shadow squad for Morecambe FC's development centre as part of a group of players being coached here by Morecambe's coaches."
What is it like at The Manchester College?
I love it at The Manchester College. The tutors and support staff really show that they care.
"I know that if I want to start early or use the facilities late, I'll be allowed and supported. They are really flexible."
Visit The Manchester College's website to find out more about the Nicholls Community Football Centre of Excellence or to browse our range of Sport courses.