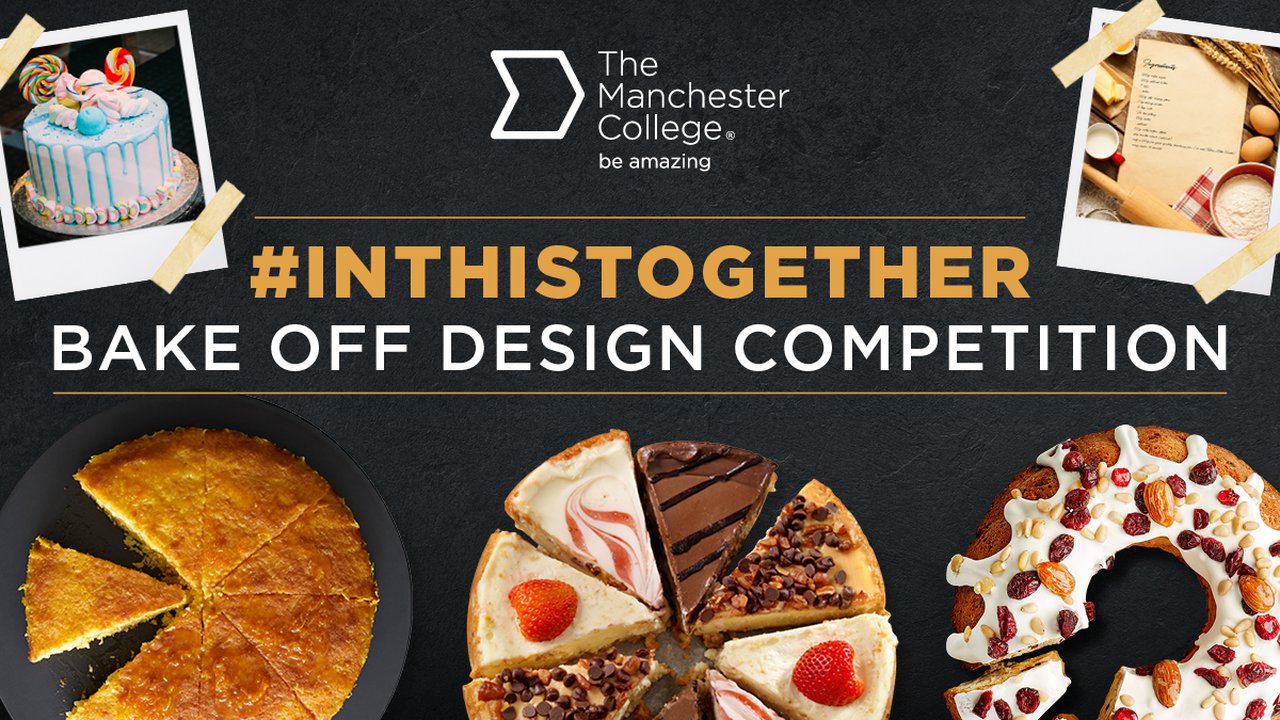 Design a cake to say thank you to key workers
We're challenging Year 10's and Year 11's across Greater Manchester to design an amazing cake or baked treat to show how you would thank NHS staff and key workers for the incredible work they do.
Entries to our #InThisTogether Bake Off Design competition should be designed and decorated in the theme of "Thank you key workers" and should include either #InThisTogether or #ThankYouKeyWorkers.
The designer of the best cake decoration will win a place for them and their parent or guardian on one of our fantastic evening bakery short courses - where they can learn about Cake Decoration, Vegan Baking and much more.
Plus, the winner will also get to see their design turned into a spectacular showstopper by our expert Patisserie and Bakery Tutor Mark Cooper – who will bake and decorate the victorious cake or treat according to the winning recipe and design and deliver it to local key workers as a thank you for all the work they're doing.
Want to get involved? Here's what you need to do:
Design the decoration of your cake or baked treat in the theme of "Thank you, key workers". Don't forget to include #InThisTogether or #ThankYouKeyWorkers as part of your design.
Put together a recommended ingredient list and suggested recipe required to create your showstopper.
Send us your amazing design, ingredient list and recipe to marketing@tmc.ac.uk before Friday 29 May.
It's as simple as that! So what are you waiting for? Get your chefs thinking hat on and get designing!
---
For more information about the competition, email marketing@tmc.ac.uk .
To find out more about our courses and apply, visit our Hospitality and Catering departments.