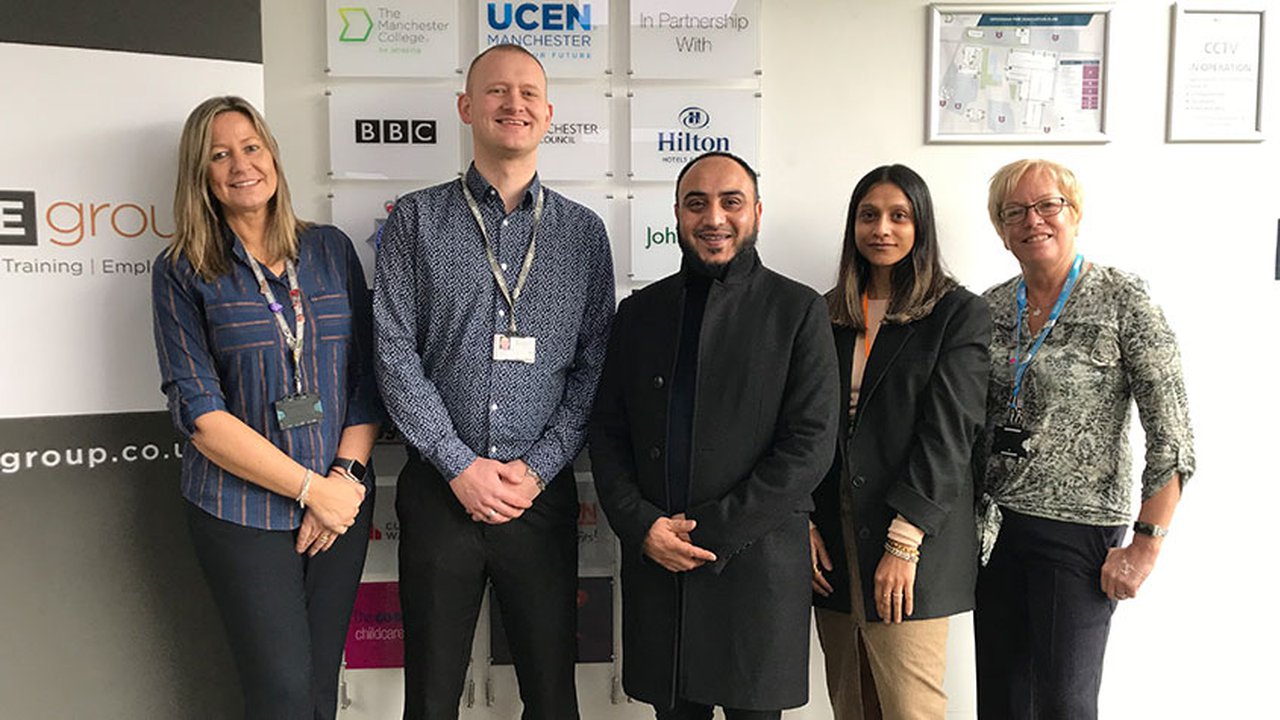 Digital Marketing Agency makes getting into industry easy as pie!
The Manchester College are proud to announce a new partnership with Pie Analysis, a full-service agency specialising in Digital Marketing, Influencer Marketing and Ecommerce.
The partnership will see the Manchester based agency work hands-on, with the college's team of creative and digital Media tutors to co-create two courses that will offer upskill opportunities in digital marketing and content creation for social media, as well as graphic design and media buying.
The two-year courses aim to be the first of their kind at the college, with the focus being on social media platforms. Business students can expect to learn about social media marketing & how influencers are changing the face of marketing & TV & Film students will be learning how to create content & videos for use on platforms such as YouTube. 
Those students that elect to study on one of these courses will benefit from combined classroom theory, practical projects built to the agencies live briefs and an industry work placement where they will build the knowledge, experience and technical industry skills needed for their future career.
Commenting on the partnership Carol Whitworth, Assistant Principal, Business Computing and Creative Digital Industries at The Manchester College said: "We have been working with Pie Analysis for a number of years to provide students with work placements and we are now expanding this partnership.
"It ensures students are given the hands-on guidance and expertise they receive during a work placement, right the way through the lifetime of their course. With the digital sector continuing to grow rapidly and digital marketing becoming the most popular tool for most marketing campaigns, the demand for highly skilled professionals grows along with it and this partnership will help ensure our students are able to meet it."
Pie Analysis and it's Managing Director, Umar Ali, will join the College as a Platinum Employer within the Colleges' Industry Excellence Academy. The academy works to provide students with not just the best possible qualifications but also the latest industry standard skills and understanding of software and procedures. Umar Ali said: 
Young people, especially in a creative city like Manchester, have a way of shaping the future of the industry and so it's incredibly important to allow students to apply their skills in a professional environment.
"Having worked in the College in the past, I know how important it is for the students that we create these opportunities. The Manchester College has an excellent provision that will help the city solve its digital skills gap and I am delighted to be supporting them to do this."
Umar and his team at Pie Analysis already host a work placement with one of the Colleges Level 3, Extended Diploma in Creative Media Production & Technology students, Ali Afsham, who is working on a web development brief for Umar's current clients. He said:
Working with Pie Analysis has been an amazing experience and it's really opened my eyes to the different opportunities that there are in digital.
"It has helped me to visualise my career going forward and almost connect the dots when it comes to taking what you learn in the classroom and actually working with consumers and businesses 'in real life'."
Lisa O'Loughlin, Principal The Manchester College said:
"The working relationships we build with local employers is critical to the development of the College's vocational provision. They play an integral role in ensuring that our students develop the key skills and the confidence that will secure them employment on completion of their course."
I am so pleased to be once again working with Umar and his fantastic team at Pie Analysis, to provide our students with unparalleled learning experiences in the digital sector.
Get more information on the wide range of Creative and Digital media courses, or Apply now.