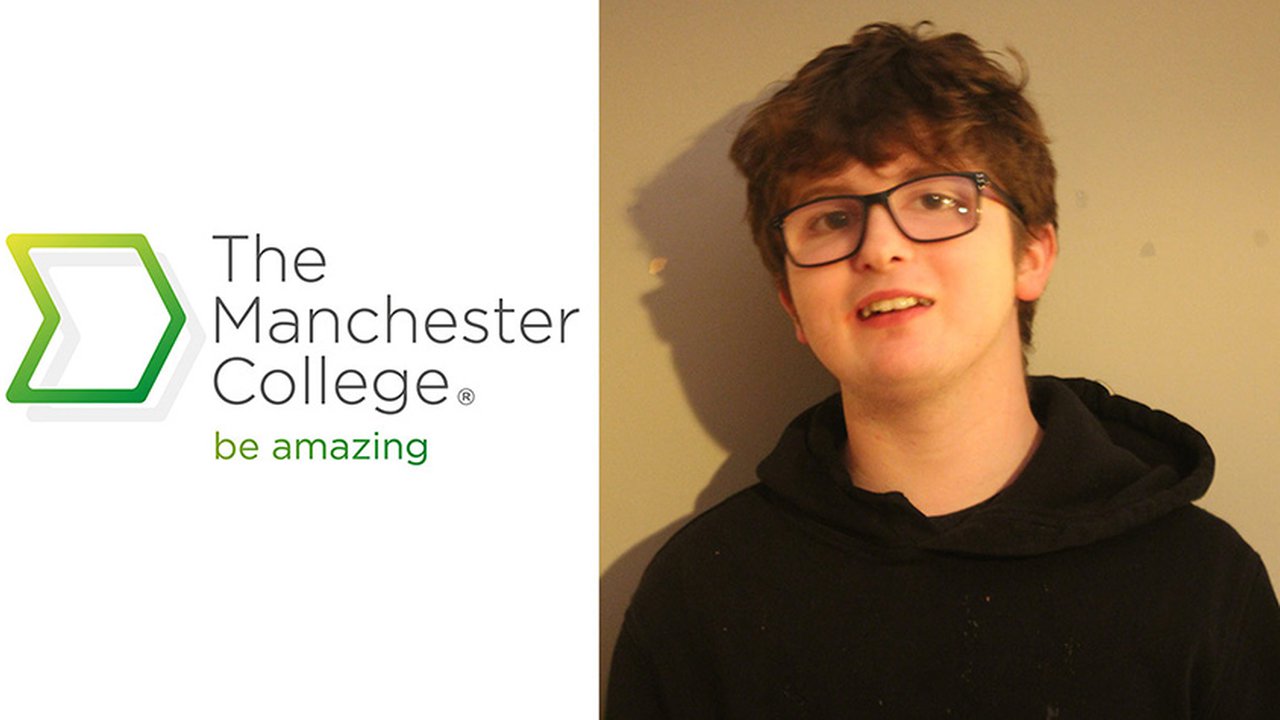 HOME is where the art is for filmmaker Oliver
A student from The Manchester College's Industry Excellence Academy for Creative and Digital Media has secured a place in the HOME BFI Film Academy.
For the second year running a student from The Manchester College has secured a place in the prestigious HOME BFI Film Academy.
Oliver Chadwick, who's studying a Level 3 Extended Diploma in Creative Media started the two-month course with the British Film Institute earlier this month.
The BFI Film Academy takes place at HOME in Manchester each year and is a bespoke programme that prepares aspiring young filmmakers aged 16-19 for work in the industry.
Since opening in 2015, HOME has become one of Manchester's best-loved art venues, hosting independent films, theatre and dance shows and art exhibitions, as well as housing a bookshop and café.
Attending the Academy on Wednesday evenings and Saturday alongside his College course, Oliver has been learning about pre-production and film theory. Over half-term, Oliver will be part of a team shooting their own film on location, before working on the editing, post-production, programming and promotion, as well as achieving his BBFC Certification.
Speaking about the opportunity, HOME's Head of Engagement Marisa Draper said, "The course is led by industry professionals and includes participants working together on a short film production, as well as undertaking lectures and masterclasses that cover the history of cinema, an introduction to world cinema and British film plus film certification, programming and how to make steps into employment.
"Films made on the course have been screened nationally and have won awards. The course has run for nine years and has seen alumni go on to gain university places, training at the National Film and Television School, securing successful funding grants to create their own work and employment on international blockbusters including Star Wars and Wonder Woman."
The BFI Film Academy at HOME is highly competitive, with just 18 young people chosen from 49 applicants. Oliver is the second College student in a row to take part, after Jessica Cande helped produced her own film with the Academy last year.
Tutor Conor Hanifian said: "This is second consecutive year that a student from my class has successfully attained a place with the BFI. HOME Mcr is a beacon in the city centre for artists and it is an absolute honour to know that another creative media student is gaining additional skills to assist with their future career in media".
Find out more about our Industry Excellence Academy for Creative and Digital Media and enrol today.