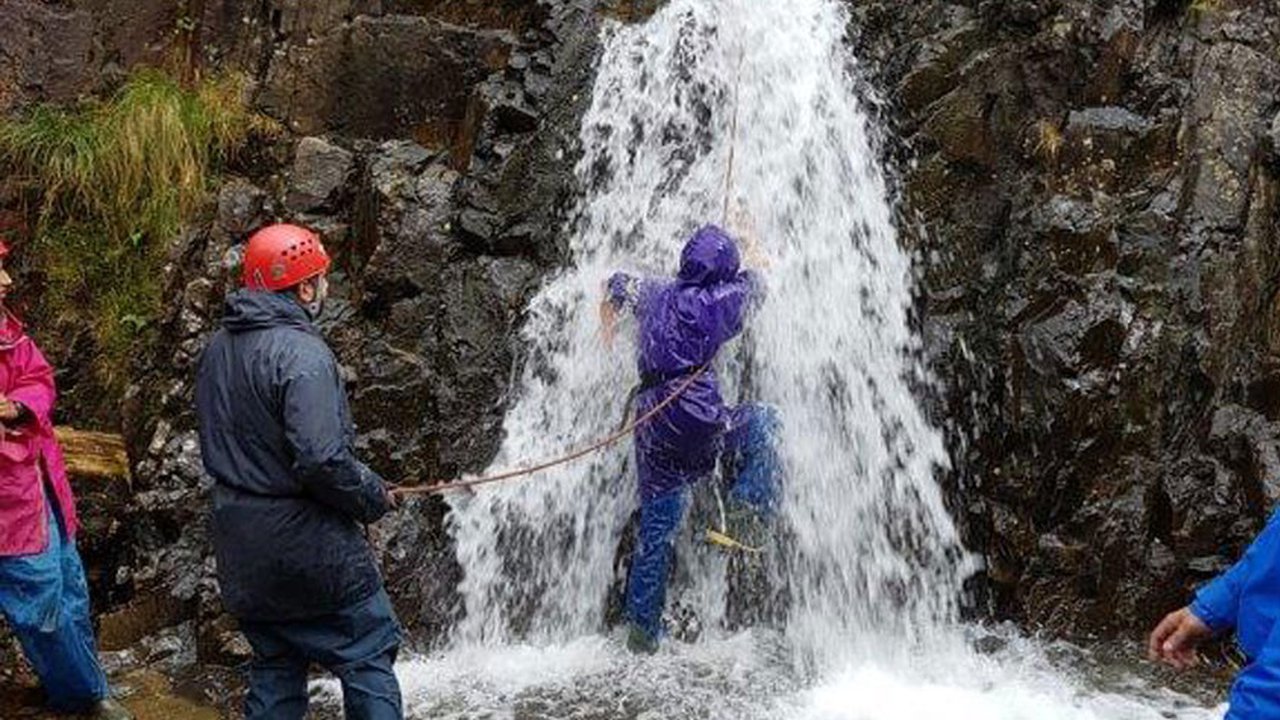 Lessons for learners in the great outdoors
Learning at The Manchester College is not just confined to the classroom – it can happen halfway down a rock face for automotive students who sign up to the department's annual residential trip.
Every year, students leave the workshop behind for a four day foray into the wilds to take part in a range of outdoor pursuits, including rock climbing and waterfall walks, where team building and communication skills are essential.
Last year saw an intrepid team test their limits at an outdoor pursuit centre based in the Lake District, while this year's group will head to the stunning Welsh countryside to take on the challenges of Snowdonia National Park.
Not only does the residential improve relationships between students, it also boosts student engagement and even improves attendance and achievement levels.
Chris Wright, Assistant Principal, Automotive Construction Engineering and Logistics, said the residential helps to break down barriers between students, helps them bond with classmates, and supports new students entering a College learning environment.
He said: "Our residential students range from entry level to Level 3 and have never met each other before. The group build relationships and support each other during the residential, something that continues once they are back at College. This in turn creates a supportive environment where students help each other in terms of attendance, which then impacts on retention levels.
"The Manchester College provides experiences both inside and outside the classroom to ensure students are fully supported and become the best they can be. Last year, we took 45 of our Level 3 motor vehicle learners to the College graduation ceremony at the Bridgewater Hall, six of whom have progressed into Higher Education, which is great."   
Ryan Royle, a motor vehicle student who attended last year's residential, said: "I loved the whole experience. I gained skills I didn't believe I had and it has definitely helped with my team building skills and confidence.
"I loved the different range of activities and learned how important it is to trust each other in new situations and help become successful as a team, which made me feel happy.
"I liked the evenings where we had BBQ meals in a tepee and talked about our future in College. I realised there are many possibilities I have with The Manchester College to help me achieve my qualifications and move up to the next level.
If I could do it again I would definitely go, and I'd highly recommend this to anyone who chooses to start with The Manchester College.
Visit The Manchester College website for more details on our Logistics and Automotive courses.