Look around you – almost everything you can see has only reached you thanks to logistics, from your phone at the side of you and the chair you're sitting on, to the clothes you're wearing, and the food in your fridge.
There are a huge number of careers in logistics, many of which involve working as part of a close-knit team in a fast-paced, dynamic environment. In fact, one in 12 adults is employed by the logistics industry!
Why study logistics at The Manchester College?
The Manchester College's Logistics department has been nominated for a prestigious industry award due to its proven track record of collaboration with the Department of Work and Pensions (DWP) in getting people back into work, particularly in developing the LGV drivers and taxi drivers of tomorrow.
Whether you fancy a career with Eddie Stobart, Royal Mail, DHL, Amazon or any one of the other thousands of companies working in this sector, a Logistics qualification at The Manchester College – the No.1 College in Greater Manchester for achievement* - can help you to get there. We offer logistics training and courses in a variety of subject areas, including warehousing, driving, procurement, supply and many more!
*As per the National Achievement Rates Tables 21/22
Apply Now
Looking for an amazing place to study this year? We've got you!
With start dates throughout the year there's no better time to #MakeItWork
Aged 19+? Apply now, start dates throughout the year
Want to apply to join us in 2023? We've got you.
View our range of Logistics courses and apply to study at the No.1 College in Greater Manchester online today.
Our Logistics Courses
At The Manchester College we offer a wide range of logistics courses for adults aged 19+ designed to allow you to upskill, start a new career or progress your career. We offer logistics courses in areas such as warehousing, taxi driving, LGV and forklift / reach truck driving, shunter awareness, procurement and supply.
LGV Courses
We offer a selection of LGV courses to help you prepare to drive Large Goods Vehicles. 
Warehouse Courses
Warehouses are an essential part of the logistics industry – we have course to help you secure employment in a variety of key warehousing roles. 
Specialist Driver Courses
Looking for shunter awareness or The Knowledge for a taxi career? We have a range of specialist driver courses to help you progress in your career. 
Our Tutors
When you study a logistics course at The Manchester College, you'll learn from experienced tutors who have worked out in the sector. So, you'll know that you're learning the actual skills that real employers are looking for. 
Get to know some of our logistics department:
John Cleary - Tutor
John joined The Manchester College in 2006, bringing with him an abundance of experience in logistics, primarily in the taxi sector. Highlights of his career include playing an instrumental role in overhauling the taxi knowledge process for Manchester City Council. 
His 30+ years of experience make John a real asset to the department, and he's supported thousands of students to pass their taxi knowledge exam. John has a degree in Business Studies, as well as a PGCE teaching qualification. 
Howard Thorp -Tutor
Howard has been with The Manchester College since 2010. He has more than 30 years' experience in logistics, including working as a self-employed taxi driver. Howard partnered with John Cleary to update the taxi knowledge exam for Manchester City Council. Howard now helps people to get started in their own career, by preparing them to pass the taxi knowledge exam that he helped to shape. 
Darren O'Leary- Tutor
Darren has been at The Manchester College for six years and now teaches numerous courses, including Freight Forwarding. He worked as a private hire driver for almost 30 years, and also spent time as a prison counsellor, and drug and alcohol worker for the NHS. 
Darren's experiences mean that he particularly enjoys supporting students who have previously struggled to find lawful employment. Every single person that Darren has helped to obtain an LGV licence has gone on to achieve a fulltime job. 
Steven Whitehead- Tutor
Steven worked as an LGV driver for a number of large companies, including the Stobart Group. He worked in general haulage, container transport and store deliveries. So he's well placed to help our students to pass their own LGV exams. 
Simon Kerfoot - Tutor
Simon has more than 30 years' experience in the transport and distribution sector, and has held a variety of roles, including transport manager and company director. He now enjoys sharing his extensive industry knowledge with students at The Manchester College. Simon specialises in teaching LGV and forklift truck courses. He holds several recognised qualifications and certifications, as well as being a member of the Chartered Institute of Logistics and Transport (CILT).
Our Facilities and Location
We believe practical experience is crucial when it comes to learning about logistics. 
So, when you enrol on one of our Logistics courses, you'll benefit from industry-standard training vehicles, specialist software and other sector-specific tools. You'll also be learning in state-of-the-art modern facilities at our Wythenshawe campus.
Part time logistics courses
Balance your studies with your existing work and commitments with a short course or part-time course in logistics specialisms that will help you develop the skills you need to progress in your career. 
Go further with our Centre of Excellence for Adult Education and study a 19+ adult course starting throughout 2023! 
Browse our wide range of courses and apply today.
Top Careers Opportunities
Large goods vehicle drivers
Average Salary £33,280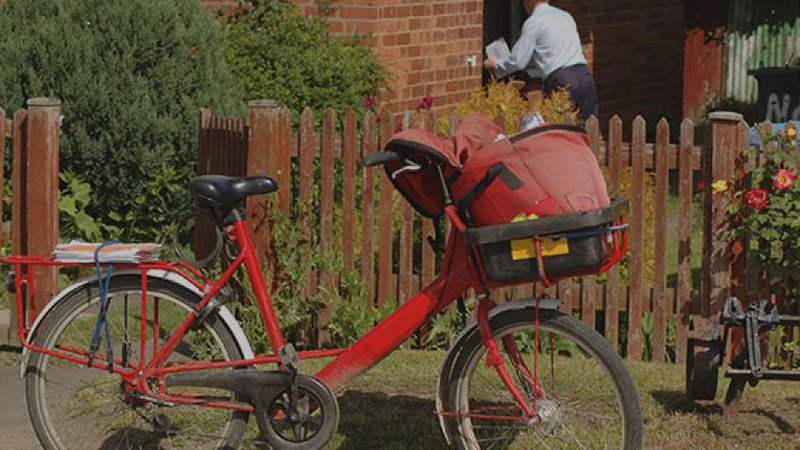 Postal workers, mail sorters, messengers and couriers
Average Salary £25,480

Delivering this type of training to a national organisation like Ainscough Crane Hire with the number of depots and engineers has its challenges, both with organisation and logistics, however the team at The Manchester College achieve this to an excellent standard.
Graham Weights, Ainscough • Mobile crane (carrier) inspection and maintenance course

The training I received from The Manchester College was expertly delivered and provided a solid base for me to begin my own journey as a Professional PCV Driving Instructor.
Paul Jarratt • Edexcel NVQ Level 3 Diploma in PCV Driving Instructor
Related News
Related Events