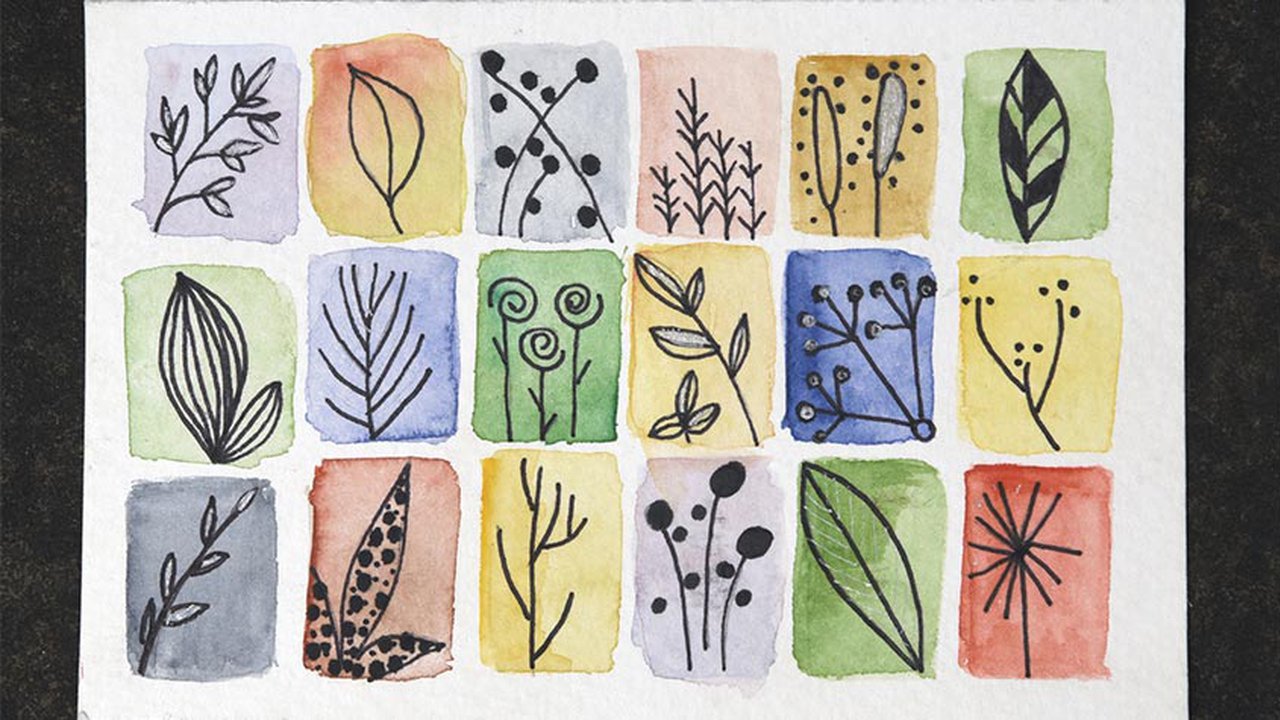 Postcard project portrays life in lockdown
Students from The Manchester College have developed a creative project to help them navigate lockdown.
'Postcards from the Edge' was created by students on the Level 3 Art and Design Diploma and their tutor, Eve Robinson. 
The project began with students expressing their lockdown feelings through art created on a postcard, which was then extended to friends, family and the community aged between four to 86. 
Tutor Eve Robinson said: "The contextual information around the 'Lockdown Art Postcards from the Edge' project started in the first week of March in response to the government's lockdown rules and regulations. I knew from conversations with my students that they were finding it tough and were showing signs of anxiety which worsened as the lockdown period went on. I set the project to enable them to deal with some of the negative issues they were dealing with.
Students said the project helped them to work through the many issues they were experiencing and that the act of researching, designing and creating a visual response to these issues helped them to come to terms with how they were feeling.
First year student Jeshul Solanki said: "The postcards helped me to express how I was feeling during the whole pandemic. They allowed me to say what I wanted to say without using words, and it was a real relief to be able to communicate visually as well as furthering my abilities to use different mediums." 
Each participant was assigned a personal card to form a thread of dialogue and all the postcards were returned by post to revive the joy of receiving something personal and handwritten.
Different themes were set across the 18-week project including confinement and escapism, families and friends and Black Lives Matter. 'Postcards from the Edge' is now being displayed online as part of the students' end of year show. 
Student Shawayne Sangster said: "During such an unpredictable time in quarantine, designing postcards created a sense of certainty for me each week. I could look forward to recording something mundane that happened that day and share it with someone. This helped to ease my anxiety."
Anyone interested in joining the project should email erobinson@tmc.ac.uk.  
Find out more about our Centre of Excellence for Design and Visual Arts and apply today.