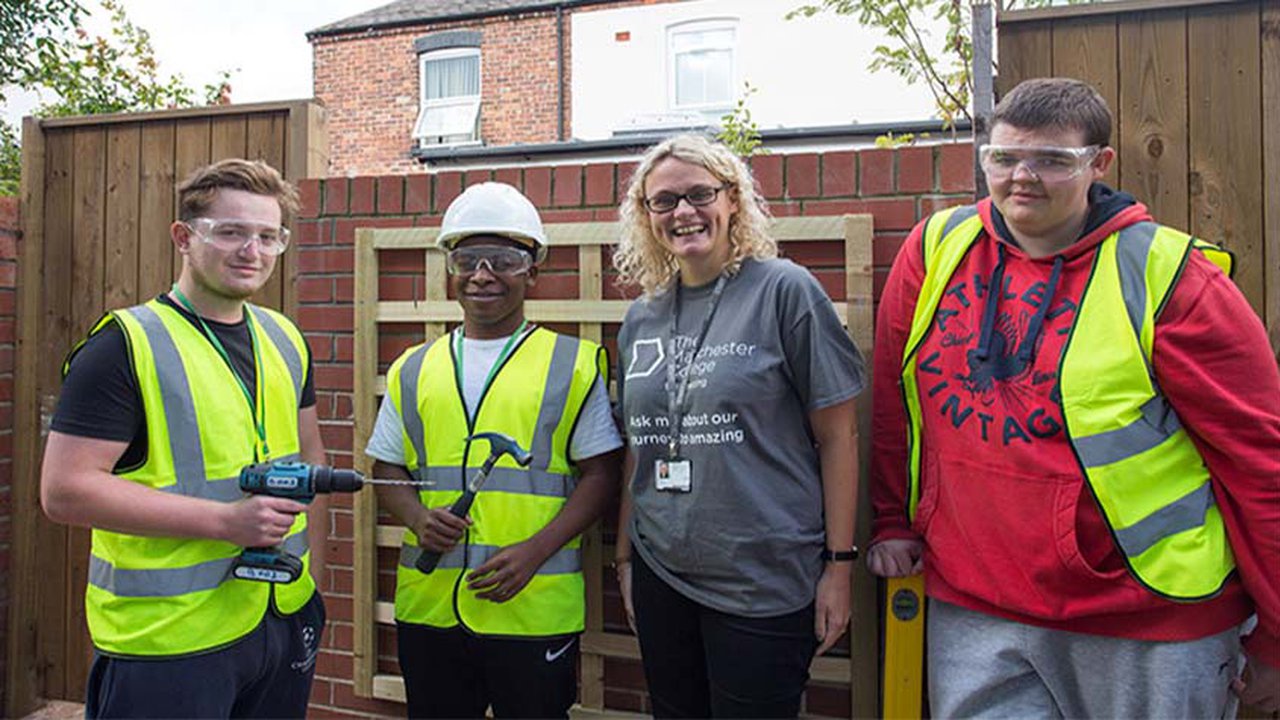 Students revisit army veterans' project to start work on next phase
Nearly a year after Manchester came together to work with the DIY SOS Big Build team and Princes William and Harry to rejuvenate a street of houses, turning them into homes for army veterans, students from The Manchester College have returned to start work on the next phase of the project.
As part of Be Amazing Manchester Week, construction students boarded the Be Amazing bus and returned to the site in Newton Heath to start work refurbishing the communal outside area.
Carpentry and joinery students have built benches and made trellising and bird boxes for the walls. Painting and decorating students are measuring up to paint the wall of a factory which the residents look out on to, with plans for a mural underway.
Jardel Cochrane one of the students on the Level 2 carpentry and joinery course who are working on the project: "I found it interesting. I like the practical side and I really enjoyed doing it."
It's great to see the students involved, they are able to develop their skills and gain real work experience.
Gary Lamb is the North West Operations Manager for Walking with the Wounded and runs the project on Canada Street: "The residents have been involved from the start, it's given people pride in where they live. There is a real sense of community with the veterans and the local residents, I come into work and now see the kids playing in the street.
"It's great to see the students involved, they are able to develop their skills and gain real work experience."