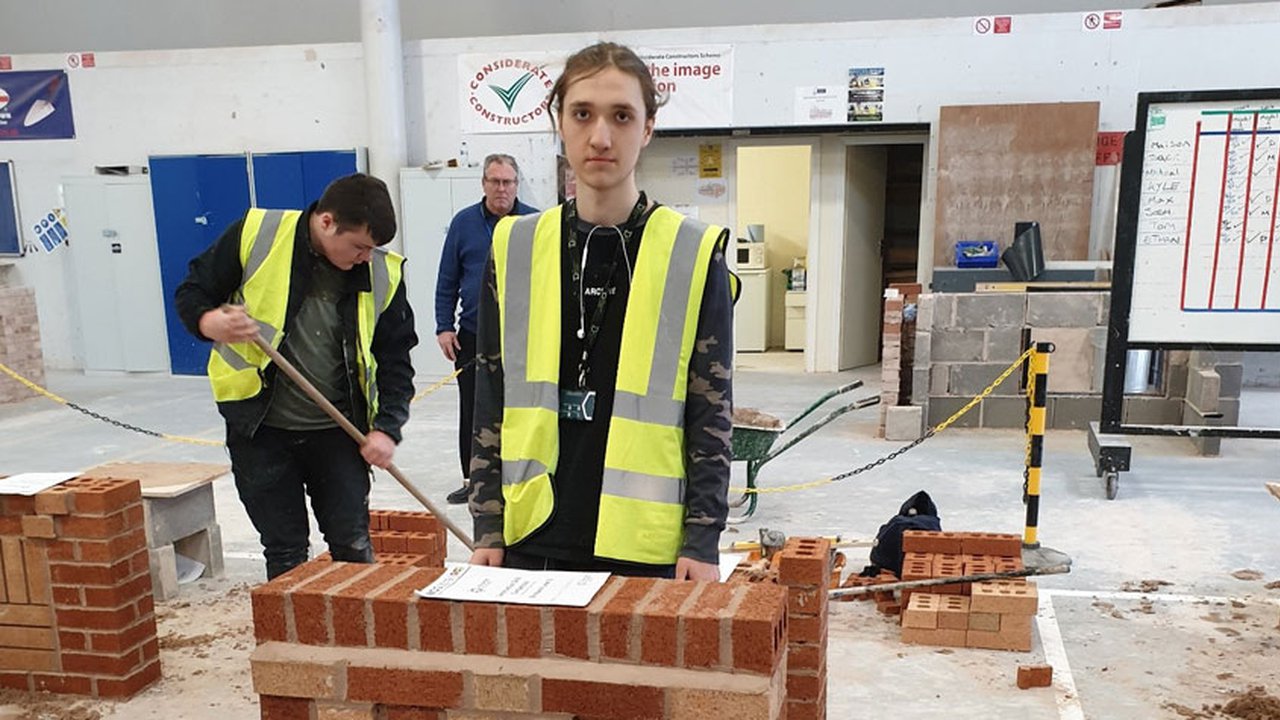 Talented students take top spot in skills competition
Students from The Manchester College showcased top vocational talent to bring home the medals during the Greater Manchester Colleges Group (GMCG) skills competition 2019.
The annual event comprises of a series of competitions at 10 colleges across the region, with students competing in a number of career based challenges.
Brickwork, painting and decorating, plastering, carpentry and joinery, and electrical skills were put to the test during the Construction competition, held at Stockport College on 28 March.
Our students showcased their amazing abilities, with Jack Waites taking first place in Painting and Decorating, and Thomas Kristoffersen awarded second place in Carpentry and Joinery.
In addition, Daniel Klosowski was crowned the Senior Greater Manchester College Brickwork competition winner for 2019, beating competitors from across the North West for the third consecutive year.
Paul Statham, brickwork tutor, said: "Daniel has shown the highest standard of professionalism throughout his time at The Manchester College and demonstrated a great enthusiasm for all construction related subjects. He is an inspiration for his peers and has set a standard for the present and future brickwork trainees."
He added: "The GMCG skills competition was a great day for the students and staff from all the colleges. The staff and management at Stockport College made all the visitors feel welcome and demonstrated a very friendly attitude.
Congratulations to all the competitors, especially Daniel, Jack and Thomas.
The GMCG competition is one of the region's biggest skills contest and aims to improve student skills while giving them experience to enter the regional heats of the WorldSkills UK competitions.
Picture shows Daniel Klosowski.
Find out more about our wide range of Construction and Engineering courses.