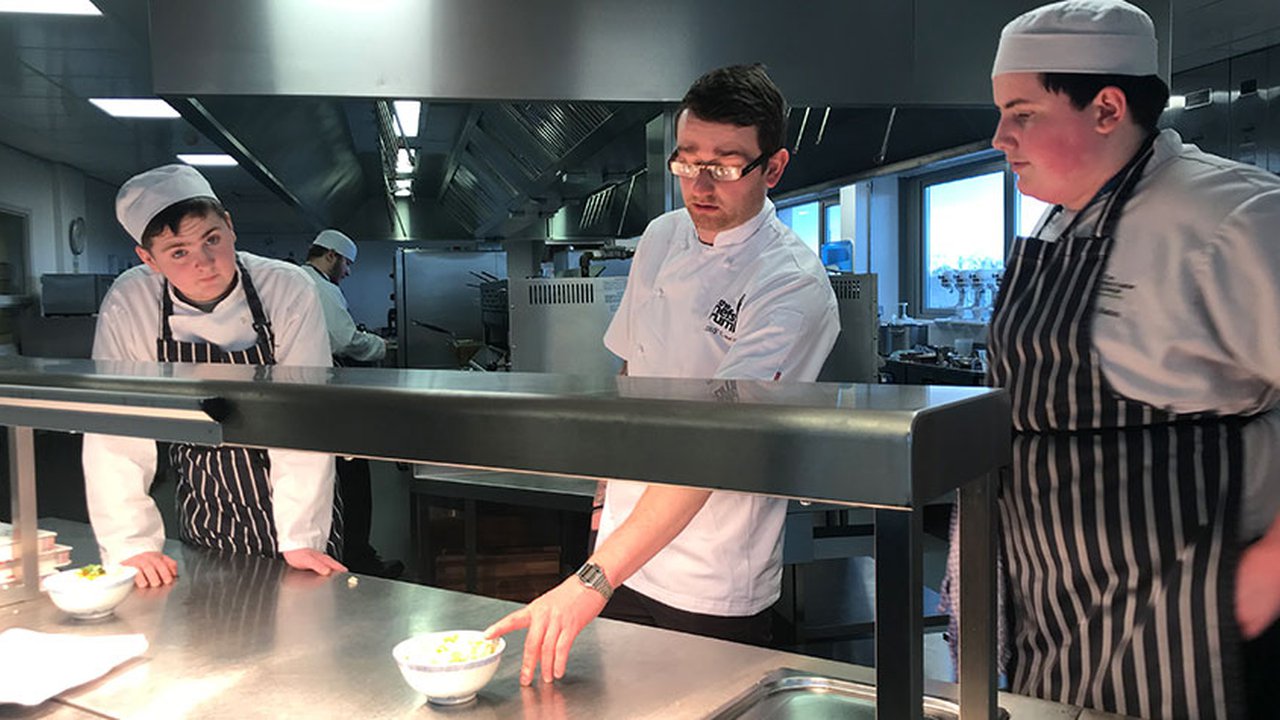 Three Little words: I love food
Head Chef at Deansgate's latest hot spot teaches students how to fall in love with cooking.
The Manchester College's Hospitality and Catering students were transported to Southeast Asia when Head Chef Jimmy Carr delivered the latest The Chefs' Forum workshop.
The Level 1 Professional Culinary Skills students were shown how to cook with tofu and vegan ingredients by Jimmy, who is head chef at city centre restaurant Three Little Words.
Famous for its complex flavours derived from herbs and spices, the students explored Southeast Asian cuisine by preparing a traditional Noodle Laksa.
Jimmy, who has been in the industry for almost 19 years, encouraged the students to see everyday as a learning opportunity.
He said: "While I'm with the students, I know that I will learn something new and I think in today's economy, that's what's important. The hospitality sector is so important to Manchester, but chefs are a dying breed.
We need to keep students interested and help them to try new things, to step out of their comfort zones, so that we can ensure that the industry will continue to grow along with them.
Jimmy knows the importance of education in an area you can be passionate about. Having attended College to study Law, Jimmy realised only to soon that life seemed to have other plans.
Jimmy started his professional career as a part time pot washer in a small Italian restaurant while studying Law at college and it was there that he 'fell in love with food' and was moved by the power of food to bring people together.
Although his current Deansgate restaurant serves delicious traditional English dishes, he still has a love and passion for cooking Asian and fusion foods and said he hopes to pass this on to the students in the workshop.
Jimmy said: "The students were engaged and eager to learn – they were focused and respectful during the demonstration, but it was fantastic to see them come to life when it came to them putting their new skills to the test."
For more information about the range of relevant courses available at The Manchester College, visit our Hospitality and Catering page.