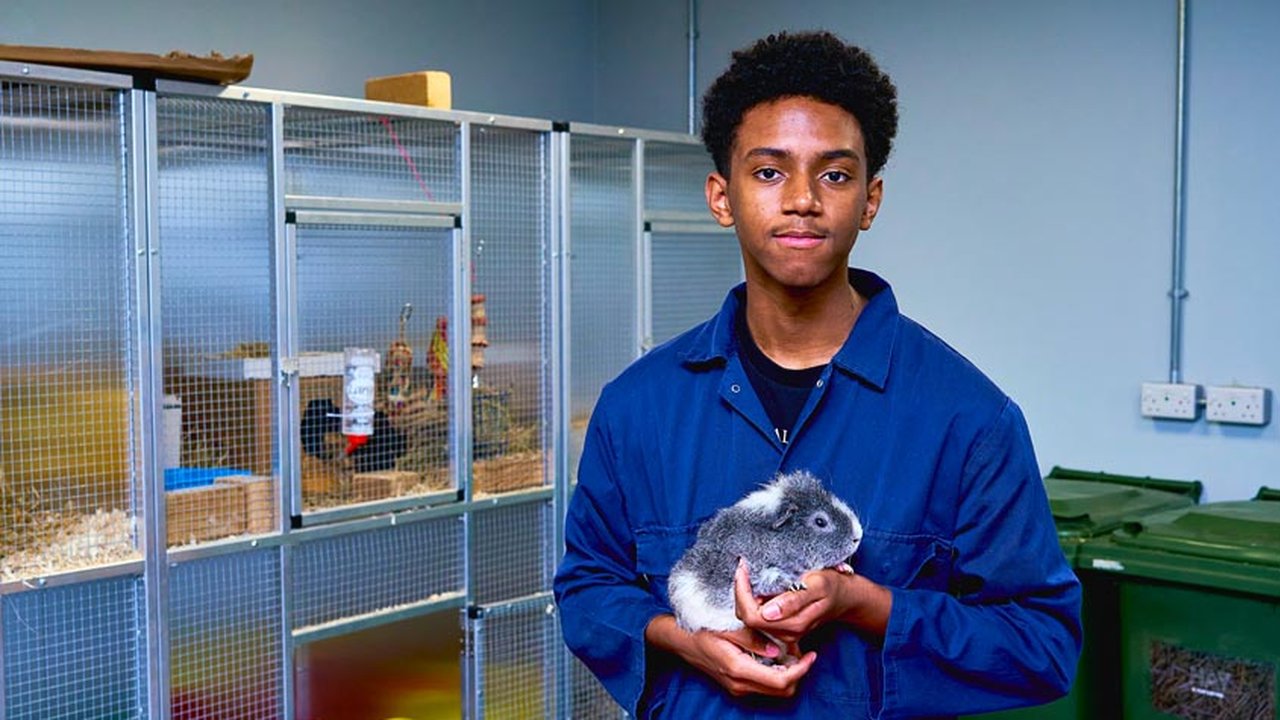 What is an Animal Management Course?
If you're an animal lover and have ever dreamed of turning your passion into a career, an Animal Management course could be your gateway to a fulfilling future. 
In this guide you'll find everything you need to know about the world of animal care and management, helping you understand what working in the field entails, why it's important, and how The Manchester College is here to set you up for success on your journey. 
What is animal management? 
Animal management is centred around the responsible care and management of animals; it requires a high degree of knowledge and skill, to ensure the wellbeing of any critters under your care. 
From understanding behaviour and health, to establishing enriching environments; animal management professionals play a vital role in maintaining the health and happiness of animals across a range of roles and industries. 
What is an animal management course?
To embark on a successful career in the field of animal management, you'll need the right qualifications first and foremost. Whether you're starting from scratch or want to enhance your existing knowledge, an animal management course can equip you with the expertise needed to progress. 
What does an animal management course involve?
Animal management courses can cover a range of topics and areas, from animal health and welfare to behaviour and conservation. These courses typically blend theory with practical, hands-on training, guaranteeing that you develop the skills and expertise needed to tackle real-world workplace situations. 
Why responsible animal care matters
Reliable, accountable care is what animal care courses are all about. Primarily, you'll learn how to provide a high standard of care for animals - whether in domestic or natural, wild environments.
This responsibility extends beyond just the animals themselves; it also involves safeguarding their habitats and preserving biodiversity. 
Choosing TMC for Animal Care Education 
If you're ready to begin your journey to becoming a professional in the field of animal care and management, The Manchester College's Industry Excellence Academy for Animal Management equips learners with the essential skills and expertise to turn your passion for animals into a successful career. 
Animal management course levels and types 
TMC offers a variety of animal care and management courses tailored to your goals and experience level. Whether you're just starting out or seeking a new challenge at an advanced level; there's a course for you. 
Our comprehensive programmes are designed to prepare you for your future career, nurturing your specialist skills at both Level 2 and Level 3. You have the opportunity to study for diplomas and BTEC qualifications, acquiring scientific and theoretical knowledge, as well as practical experiences which are vital for working in your chosen field. 
Why study Animal Management with The Manchester College?
TMC focus on hands-on learning means your learning won't be restricted to the classroom; you'll benefit from courses which are developed and delivered in partnership with employers so you know you learning the latest skills. You'll also benefit from our outstanding facilities, tutors, and placement opportunities. Our learners experience the advantage of working hands-on with animals in authentic scenarios - including working at Wythenshawe Campus, at our brand new facilities for Animal Management. 
Next steps: careers in animal management
The Manchester College offers a diverse selection of courses which are meticulously designed to prepare learners for a career in animal management. 
Working in our Industry Excellence Academy for Animal Care, you'll develop your understanding of the sector and have the opportunity to undertake work experience with industry leaders. 
An animal management course will unlock a world of rewarding job opportunities in the field of animal care and management. From animal care technicians, zoo keepers, and animal behaviourists, to veterinarians, petcare, and animal sanctuary caretakers; the possibilities are endless, and will only depend on your level of qualification, specialisation, and personal interest. 
Animal Management: FAQs
What are some essential skills for success in animal management?
Key skills will include animal handling, communication, empathy, and a strong understanding of animal behaviour and biology.
What is the earning potential for animal management positions?
Earnings will depend on a number of factors including your role, location, qualification, and experience, but entry-level salaries are typically competitive.
Should I have a particular kind of animal in mind for a career in animal management?
While knowing exactly which kinds of animals and environments you'd like to work with can be helpful, it's not a necessity. Your career can focus on domesticated animals, wildlife, or aquatic species - depending on your interests. 
Is there demand for animal management professionals?
Yes! There is consistent demand for qualified professionals in animal management, providing an affirming sense of job security within the field. 
---
Interested in a career in animal care? Click here to explore our Animal Management courses and apply today!