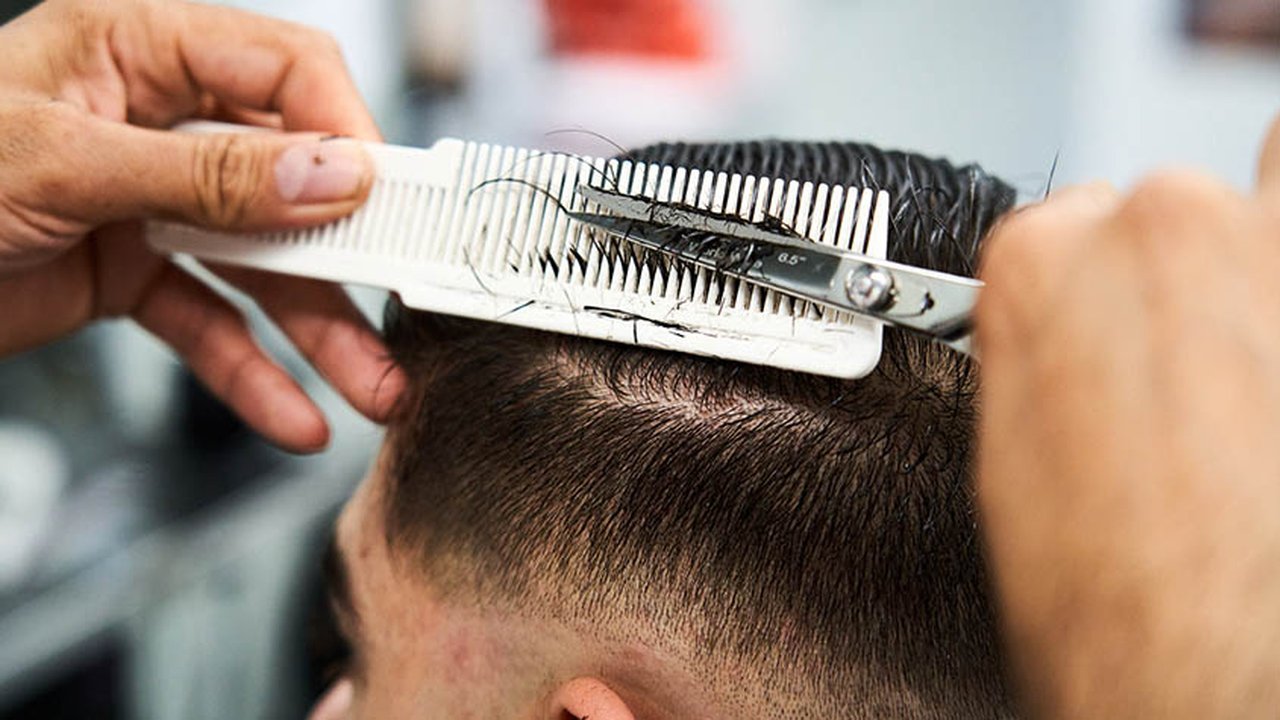 What Do You Learn in a Hair and Beauty Course?
The make-up and hair industry has seen exponential growth in the past decade, and is expected to grow at a rate of 6.85% each year from 2022 to 2026.
Now is the perfect time to get your foot in the door of the booming industry and figure out which specialist avenue you want to take.
This is a comprehensive guide to helping you choose the right course for the career you want, and explains the course contents of each of the hair and beauty training courses we offer, so you can figure out which one is best suited for you!
Beauty Therapy courses
Level 1 Introduction to Beauty Therapy course
Want to kickstart your career in the beauty industry? Our Level 1 Introduction to Beauty Therapy course will give you the opportunity to learn:
Make-up application 
Nail art application
Basic manicures
Pedicure treatments
Plaiting and twisting hair
Facial treatments 
Reception duties 
Health and safety practices.
This Level 1 beauty therapist course is the perfect way for you to dive into the fabulous world of beauty therapy. It is the ideal stepping stone for you to develop your skills in beauty therapy, and secure job roles in a salon environment.
Level 2 Beauty Therapy course
Want to take your career to the next level? The Technical Level 2 Beauty Therapy Diploma enhances your knowledge in beauty therapy and refines your skills, so you can be the perfect salon specialist! 
You'll develop a deeper knowledge and understanding of:
Health and safety practices 
Client consultation skills
Facials
Skin type analysis
Manicures
Pedicures
Waxing
Eyelash/eyebrow treatments
Make-up application
Customer service skills
Environmental sustainability
Commercial skills.
This course will give you access to higher roles in salons, with added responsibility and higher salaries.
Hairdressing courses
Level 2 Hairdressing course
The Level 2 Hairdressing course will give you the skills and knowledge you need to begin your career in hairdressing. You will learn:
Client consultations
Cut and blow-dry
Colour and lighten hair
Ladies hair styling
Health, safety and hygiene legislation and best practices
Set and dress hair
Shampoo and conditioning
Hair treatments 
Straightening and curling
Customer service skills.
Level 3 Hairdressing course
Get ready to "brush" up on your hairdressing skills, the Level 3 Hairdressing course will make you a "cut" above the rest. The course refines your skills so you can gain employment at higher positions! You will learn: 
Creative cut and styling
Creative colouring
Refined customer service skills
Client consultations.
Optional units will include some of the following:
Hair colour correction services
Hair extension services
Contribute to the planning, implementation and evaluation of promotional activities.
Nail Technology course
Ready to "polish" your skills and nail the art of perfection? The Level 3 Nail Technology course will help you develop a wide range of skills in the colourful world of manicure and pedicure treatments. On this nail course, you will learn:
Airbrush designs for nails
Enhancing nails using electrical files
Application and design of nail art
How to display retail stock to promote sales
How to promote both products and services to salon clients
How to do acrylic and gel nails.
Five optional units will include some of the following:
Effective running of a business
Spray tanning
Working with colleagues in the beauty related industry
How to set up and run a new business
Salon reception duties and managing a commercial column.
Salon Management Course 
Want to refine your salon skills to secure managerial roles? The Level 4 Salon Management course will give you the following skills and knowledge: 
Management of health, safety and security in the salon
Quality management of client care in the hair and beauty sector
Sales management in the hair and beauty sector
Public relations in the hair and beauty sector
Salon management.
You will also have the opportunity to undertake two additional units:
Research in the hair and beauty sector
Human resource management.
Qualified in Level 3 Beauty Therapy? You can choose to take two alternative additional units, which are:
Laser and light treatments for hair removal
Laser and light treatments for skin rejuvenation.
Barbering courses
Level 2 Barbering course
Want to get your "cut" of the booming barbering industry? Our Level 2 Barbering course is the perfect stepping stone for you to learn all about gent haircuts. This course will give you the following knowledge and skills:
Health and safety
Client consultations
Shampoo and conditioning
Basic barbering techniques
Face shapes and appropriate hairstyles
Dry and finish men's hair
Create basic patterns in hair
Hair colouring
Promote additional services or products to customers.
Level 3 Barbering course
Want to make your mark and leave a "hair-raising" impression. The Level 3 Barbering course will take your skills to the next level and help you unlock higher career opportunities.
You will learn a more advanced level of the skills and knowledge budding barbers learn in the Level 2 programme, including: 
Refine your hairdressing consultation services
Advanced barbering techniques 
Design and create a range of facial hair shapes 
Advanced selling techniques to promote additional services or products to clients.
Optional units will include some of the following:
Shaving techniques 
Complex designs and hair patterns
Colour hair using a variety of techniques
Perming techniques.
Now that you know the contents of each course, we hope you've figured out which course you want to enrol on to reach your dream career. You can be sure that our expert tutors can give you the relevant skills, knowledge and work experience to make you a pro at what you do!
Find out more about our hair, beauty and barbering courses and apply today.