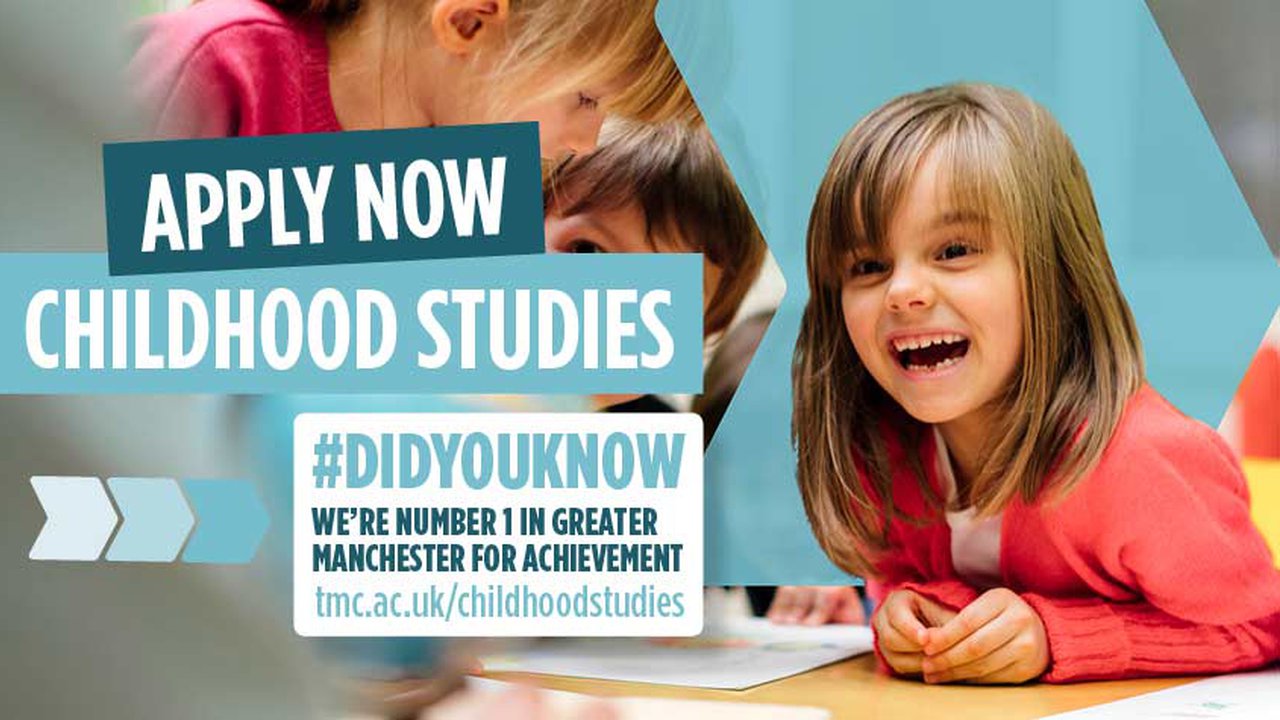 Why you should choose Childhood Studies at The Manchester College
We spoke to our Childhood Studies tutors and students during the #didyouknow Childcare takeover on the 17 and 18 June about why you should pick The Manchester College. Here's what they had to say.
Nicola Dillon, Tutor
"Having industry experience means you can empathise with students. You understand what it's like for them and what they need to do to improve. I want to share my knowledge and experience to empower students to become the next generation of childhood studies practitioners.
"The theoretical and practical preparation from the course, along with industry placements, really supports our students and prepares them to go into employment.
"You get to learn the academic side but also the practical elements from your placements, which is really important because although you can teach, it might not make sense until you put it into practice."
Summer Hogan, Childhood Studies student
"My cousin has learning difficulties and when we take her out to places, I'm her special person. She feels like she can open up to me and talk to me about anything, and that's something that makes me really proud.
"My motivation is don't judge people, we're all unique in our own way, just because someone looks different it doesn't mean that they are different.
The course has given me a lot more information about how to help other people. I now know different ways to talk to people with learning difficulties. It has brought us a lot closer together.
"Going forward I would like to go on to the second year of this course, progress on to university and then I would like to go in to teaching children with learning difficulties in the future."
Find out more in our Childhood Studies hub and come along to our school leaver open day on Tuesday 9 July to speak to the tutors.