There are few things more rewarding than watching a child blossom because of your actions. Whether you're helping them to take their very first steps, watching them master their ABCs, or supporting them to tackle their fears, every development is a sign of a job well done.
You'll have a lot of responsibility and you may find yourself with aching feet and hair full of glitter by the end of the day, but if you want job satisfaction, studying for a career working with children in nurseries and early years settings or as a primary school teacher could be just what you're looking for. 
And where better to embark on a successful, fulfilling career in childcare than at The Manchester College – the No.1 College in Greater Manchester for achievement*.
Our Childhood Studies courses are offered at our Openshaw (Level 1 - Level 3 courses), Harpurhey (Level 1 courses) and Wythenshawe (Level 1 courses) campuses.
*As per the National Achievement Rates Tables 21/22
Apply Now
Can you reach your potential in Childhood Studies? You can with us!
Make it possible today, view our range of Childhood Studies courses and apply to study at the No.1 College in Greater Manchester.
Our Childhood Studies Courses
If you have the passion, we can help you to gain the skills you need for a successful career working with children and young people.
If you're 16-18 and you've obtained the entry requirements, you'll have the opportunity to join our Industry Excellence Academy for Childhood Studies and could study our brand new T Level in Education and Early Years. This new two-year qualification is worth the equivalent of three A Levels and has been co-developed with industry partners to allow you to benefit from a 59 day industry placement and much more.
If you'd like to progress onto our T Level but don't currently have the entry requirements then you'll be able to do this by first choosing to study our Level 2 T Level Transition programme Education and Early Years. 
Alternatively, through our Centre of Excellence for Childhood Studies we offer childcare courses for all abilities - from Level 1 to Level 3 - to help you reach your ultimate goal in childcare.
By studying Childhood Studies with us, you'll not just develop the knowledge and skills required for a successful career. You'll also gain vital practical experience, whether it's in a private childcare facility, a primary school or a nursery.
Our Tutors
Our Childhood Studies tutors have extensive experience, both out in the sector and of teaching students. They also have valuable links to employers, so can help you to gain a greater insight into different careers and to decide which path is right for you. 
Emma Rutter - Head of Department
Emma joined the College as a nursery officer in our on-site nurseries back in 1999. She then moved to the teaching side in 2004, and progressed into the management team in 2013. Emma also does a lot of charity work. She used to be the safeguarding co-ordinator for a charitable organisation, and has been a lead volunteer for a youth organisation for the last 21 years. 
Nicola Dillon - Tutor
Nicola started at the College in 2018. She has more than 20 years' experience working in a range of different early years settings, educational establishments and out in local communities. Prior to becoming a tutor, Nicola was a children's centre district lead, which saw her managing a number of centres, and working with families and children under five years old.
Gillian Taylor - Tutor
Gillian joined the college in 1997 as a tutor/assessor. Prior to becoming a tutor, she has many years experience working in a range of different settings as a teaching assistant and early years practitioner and as an assistant manager. 
Angela Mahon - Tutor
Angela joined the College in 2014 as a Tutor and First Aid Trainer for the Childhood Studies Department and became Department Team Leader in 2014. Angela has a wealth of experience in early years settings across England, as both a practitioner and a manager.
Our Location
Our Childhood Studies courses are offered at campuses across Manchester in Harpurhey, Openshaw and Wythenshawe - all of which are well served by public transport. 
Our Industry Excellence Academy for Childhood Studies is based at our newly re-developed Openshaw campus, where you'll learn in a state-of-the-art, fully-functioning teaching and training nursery space and baby room, providing you with all the practical experience you will need to succeed.
19+ adult Childhood Studies courses starting in 2023/24

Shape the futures of the next generation
Explore our degrees in Childhood Studies.
Top Careers Opportunities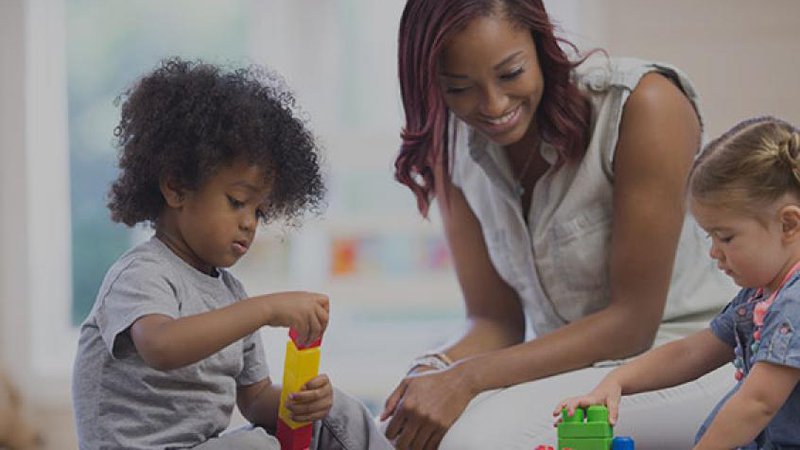 Playworkers
Average Salary £18,200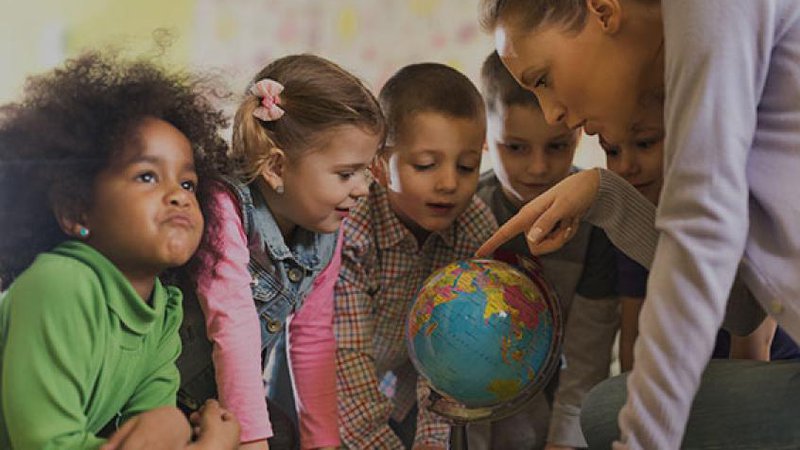 Primary and nursery education teaching professionals
Average Salary £40,560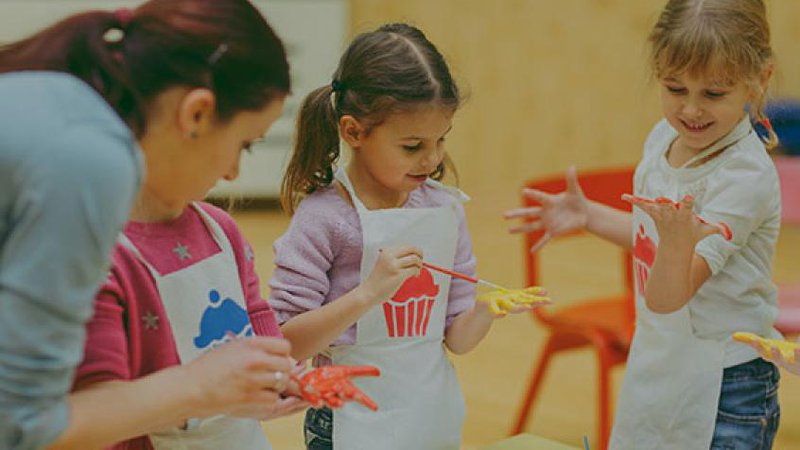 Teaching assistants
Average Salary £20,800

I have gained confidence and identified my skills and best abilities. My tutors have helped me with so much, from my career research and assignments, to work placement support. They've helped us to see all the possibilities of what we can do when we leave.
Taylor-Kay Folks • Level 3 Childhood Studies and Education

As the class size is small, my tutors are able to give me extra support. They encourage us to get our work in on time and ensure it is completed to a high standard by giving us advice on how to improve it. I would recommend The Manchester College, I'm so proud of what I have achieved here.
Hanan Omar • Level 3 Childhood Studies and Education

In one of The Manchester College's 19 Centres of Excellence you'll develop the skills and gain the qualifications that you need to take the next steps towards your dream career.
Learn more

In our unique Industry Excellence Academy you'll benefit from a programme of study that has been co-developed, and is co-delivered, with one of our industry partners.
Learn more