Air Conditioning – Refrigerant Handler
Course Details
---
Qualification

Other

Subject Area

Automotive

Level

Not Applicable

Age Group

19+
Locations

Openshaw Campus
(Short Course - 1 day)

Leaflet Code

L8255
Course Gallery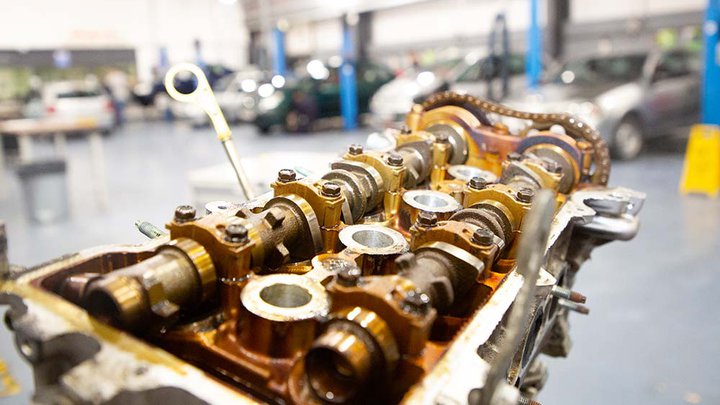 The Air Conditioning route is intended for technicians whose job role involves the maintenance and repair or accident repair (MET role or similar) of light vehicles and will have contact with the vehicle Air Conditioning system during their work activities. This course will cover a range of areas including refrigerant and refrigerant cylinder handling. This course requires some familiarity with the legislation surrounding the use of refrigerants used in the automotive industry.
The technician must be able to work unsupervised and should be in full time employment with at least three months experience in the industry to ensure they are familiar with the skills, knowledge and techniques required to recover and recharge vehicle Air Conditioning systems.
This course will be assessed through online multiple-choice questionnaires as well as ongoing practical assessments.
Upon successful completion of this qualification, learners will receive a certificate for employers and can expect career progression within the automotive industry. This course will prepare you for various roles in the industry such as fitting air conditioning, making cosmetic repairs or broader managerial positions.
Careers page
Do you have a burning question about this course, or would you like to know more about the qualification you'll receive and how it will help your career?
Our course enquiries team is on hand to help you understand any details and answer any questions – whether it's about applying for the course or finding out about finance. Just get in touch here!

Make an enquiry
Get Started...
Use our online form to complete your application.
Remember: you can start now, and save it for completing later.
Level 2 IMI Accreditation Resistance Spot Welding (BS1140) MAG Welding (BS4872) AOM009
Level Not Applicable
View course
Automotive
If you love tinkering with cars and are never happier than when you're wearing overalls and figuring out how things work, a career in the automotive industry could be just around the corner.