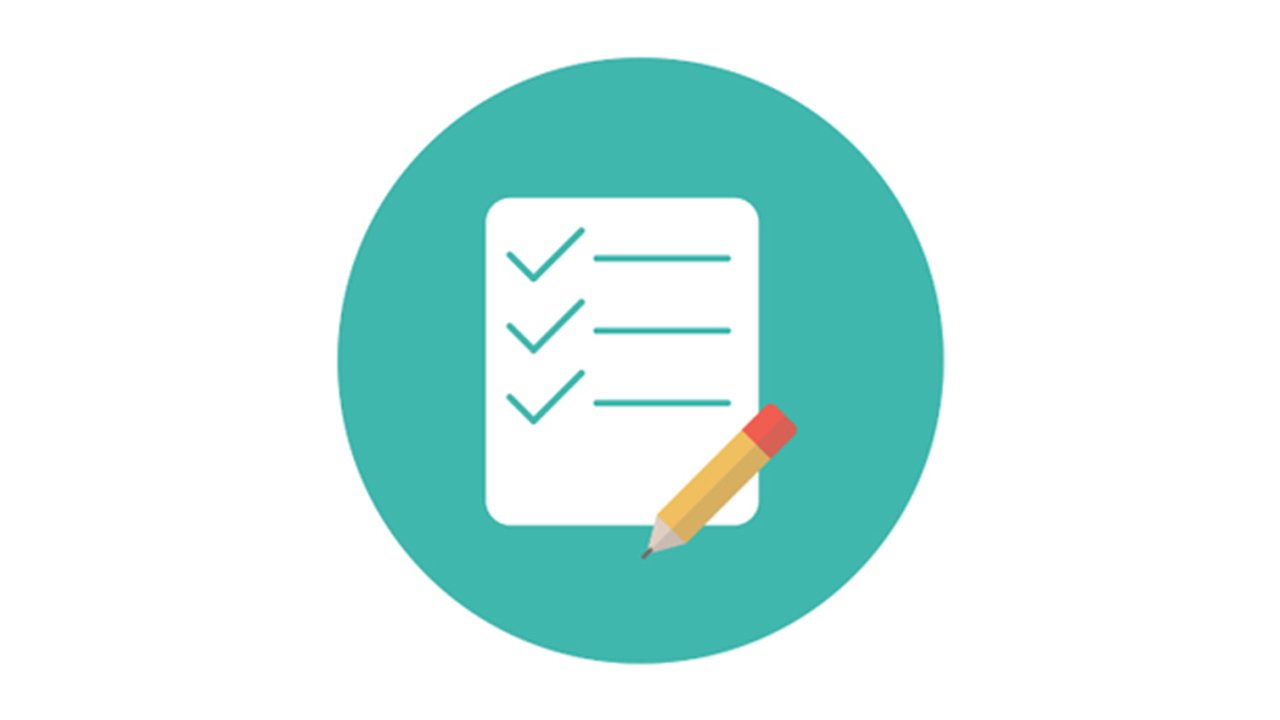 Employability Survival Checklist
It's that time of year where our students may be looking to find employment, you may be starting out in your career or looking for a summer job, or maybe you're looking for an Apprenticeship. 
If that's the case, then there are some key things you'll need to consider to make sure you secure that job.
Make sure your CV is up to date
A CV is a short summary of your skills, achievements, and experience relevant to the job role you are applying for. It's usually the first thing you will use in a job application.
This is your first opportunity to make a good impression. A good CV will get you an interview. You can use it to apply for advertised jobs, or as a speculative application as an introduction to employers you want to work for. You never know, they may have job openings you don't know about.
There are lots of online tools to help you build a CV.
Find out how to write a cover letter
This is what you send out with your CV, and it tells an employer:
Who you are and what you have done previously.
Why you want the job.
That you've researched their company.
Whether you're the right person they are looking for.
It only needs to be 3-5 paragraphs and is formatted the same as a letter. You can find lots of examples online.
Check out our The Do's and Dont's of Effective Cover Letters blog for more advice on striking a positive first impression.
Filling in an application form
Completing an application form can seem like an off-putting experience when there are lots of questions to answer. However, this is an opportunity to go into more detail about your experience, achievements, and skills to demonstrate that you are the right person for the job.
If your CV is up to date, have this to hand as you can transfer a lot of information across, such as education, work experience and personal details.
Make sure you refer to all the points listed in the job advert or person specification and use practical examples to demonstrate how you meet the requirements for the job.
Make sure you're interview ready
An interview is your chance to make a really good impression. To have got to this stage you have already demonstrated you have the right skills, experience and attributes for the job, so now the employer wants to find out more. It is the their chance to further assess you to see if you are the right person for the job, but it is also your opportunity to assess the employer to determine if this is the right fit for you.
Preparation is key to doing well in an interview and there are lots of resources online to help you prepare. Some employers may offer you a virtual interview. Check out our Practical Tips for Preparing for a Video Interview blog.
Create a Linked In profile
Linked In is a great way to develop your online professional profile to build networks and increase your job search. It's a free, professional social networking site where you can connect with professionals, follow employers, learn more about what's going on in the industry and search for job opportunities. It's essentially your online CV. 
To find out more and for advice on building your profile check out How Do I Create a Good LinkedIn Profile?
How to search for jobs
There are many ways you can search for jobs these days. Here are some examples:
Online.
On social media.
In newspapers.
Some jobs may advertise in their windows – particularly small shops or café's.
Through word of mouth.
Current students at The Manchester College can also attend the job clubs delivered by our Careers & Welfare team. 
Make the most of career's fairs
Career fairs can be a great way to meet and connect with employers from a range of industries. Most fairs are held in person, but some events may be held online. Search online for careers fair going on in your local area through sites such as Eventbrite, Youth Employment UK, The Job Fairs and The UK Careers Fair.
Being prepared is key to making the most of the opportunities available.
Set yourself a goal – what type of employers do you want to connect with? What questions will you ask them?
Take your CV – have copies printed, but also make sure you have it ready to email them.
Brush up on your networking skills – check out our How to Network Face-to-Face blog for more advice.
Follow up on your new connections – thank them for their time, apply for any jobs you have discussed and follow them on social media.
FOR OUR CURRENT STUDENTS ONLY
Job Club 
As the summer break approaches, we know that some students will be looking at working over the summer to help with finances. There are many summer, seasonal and temporary jobs on offer in the Greater Manchester area and all over the UK. The majority can be found in the tourism, hospitality and retail industries. Summer jobs include working at summer or holiday camps, at outdoor adventure and water sport parks, on campsites and at a number of UK festivals.
Two sources of information are:
The Careers & Welfare team run Job Clubs on every site. If you are a current student at the Manchester College and need advice on looking for work, CV's or if you just need to talk through some ideas on what work you are looking for drop-in and see us. 
One of the best types of summer work will be one that relates to the subject you will be progressing onto next year, whether this is moving to the next level or if you are moving up to higher education.
Don't forget we also have our own Jobshop, which current students and past alumni can use to look for work. 
Contact the Careers & Welfare team at careers&welfare@tmc.ac.uk for further advice, or through our Twitter @CareersTMC or our Linked In page Careers TMC.