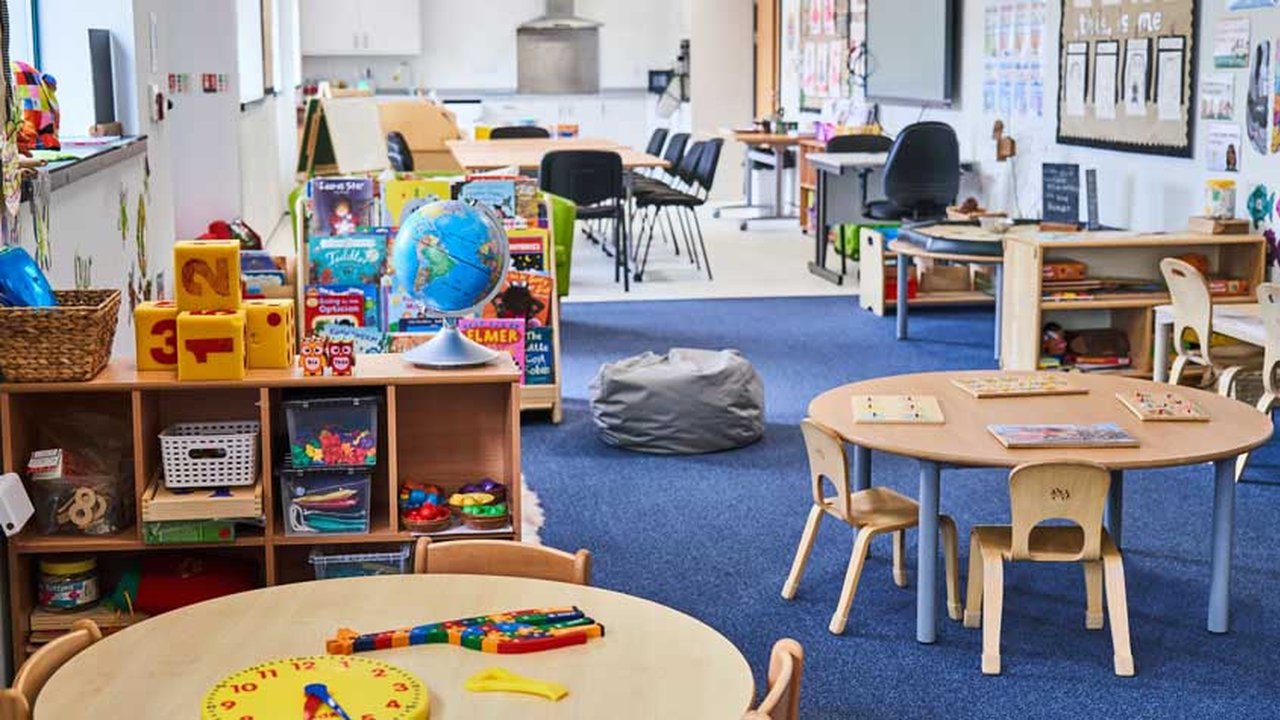 An Essential Guide to Childcare Courses
When children start their education, they embark on a journey that will shape their minds, personalities, and futures. 
As such, the first steps into learning and development are critical for children and young people, and those who work in the early years and childcare sector play a vital role in helping children put in place the first building blocks for their future success.
A highly sought-after field, the early education and childcare industry offers promising career potential. The Manchester College (TMC) offers a selection of childcare courses each with curriculums that are designed to support you to take the next step in your  journey to become a childcare professional. 

Beginning your Childhood Studies 

The Manchester College provides a selection of courses designed to offer a comprehensive knowledge of childhood development, early education, and welfare, which will equip you with a broad skill set that can be used in a variety of different career paths. 
Our focus on practical learning and commitment to your development (both academic and personal) makes studying with us the best way to start your learning journey, preparing you to enter a real-life childcare environment with transferable expertise and experience.
With courses and diplomas ranging from Level 1 to Level 5, we cater to students of all qualification levels and career ambitions. Discover the boundless potential of a Childhood Studies qualification in our Industry Excellence Academy - explore our courses to learn more. 
Which skills will I gain from a Childcare course?

No matter which programme you choose, embarking on a Childhood Studies course with The Manchester College will see you develop a skill toolkit which reaches beyond the classroom.
Fundamentally, a Childcare course will equip you with strengths in child development, engaging with children and guardians in effective communication, curriculum planning, monitoring development, and child safety and wellbeing - to name just a few.
On a wider scale, you will learn to approach challenges with flexibility, balance responsibilities, and collaborate with interdisciplinary teams and faculties to promote development and attainment for the children in your care. 
Additionally, you will develop an understanding of cultural sensitivity, valuing diversity, and how you can establish an environment which is inclusive and respectful of children and families from a wide range of backgrounds and experiences - making every child's early learning and social experiences positive and encouraging. 

What is a career in Childcare like?

While children and their development are at the heart of the childcare sector, it certainly does not mean that a Childhood Studies qualification can't lead you into a variety of roles and environments.
In fact, there are a range of diverse employment routes within early education and childcare; and the transferable skills you will develop with a TMC Childhood Studies qualification will allow you to specialise and choose a career in the field which inspires you most.
Whether you are passionate about early years education in a school or nursery, encouraging child development through play, or supporting and mentoring young people - entering the childcare sector promises a career which is not only rewarding, but also expansive and professionally fulfilling. 

Why work in Childcare and Early Education?

Choosing a career in childcare and early education opens the door to a diverse choice of profoundly rewarding career opportunities. 
At The Manchester College, we appreciate the immense benefits - both professional and personal - which come with facilitating child development, so we're proud to offer courses that will help you develop both a comprehensive knowledge and the skills you'll need to qualify for a role in the childcare sector. 
With a consistent demand for childcare professionals, you will benefit from an expansive job market that is rich with opportunities for continuous learning, challenge, and growth. As a practitioner, educator, or mentor within this sector, you will play a significant role in influencing the next generation - whether you are nurturing infants, encouraging growth in young children, or supporting young people living in uncertain conditions. 
Studying with TMC prepares you not just to enter but to thrive in a childcare career. Explore our Childhood Studies programmes and take your first step into one of the most rewarding careers there is.