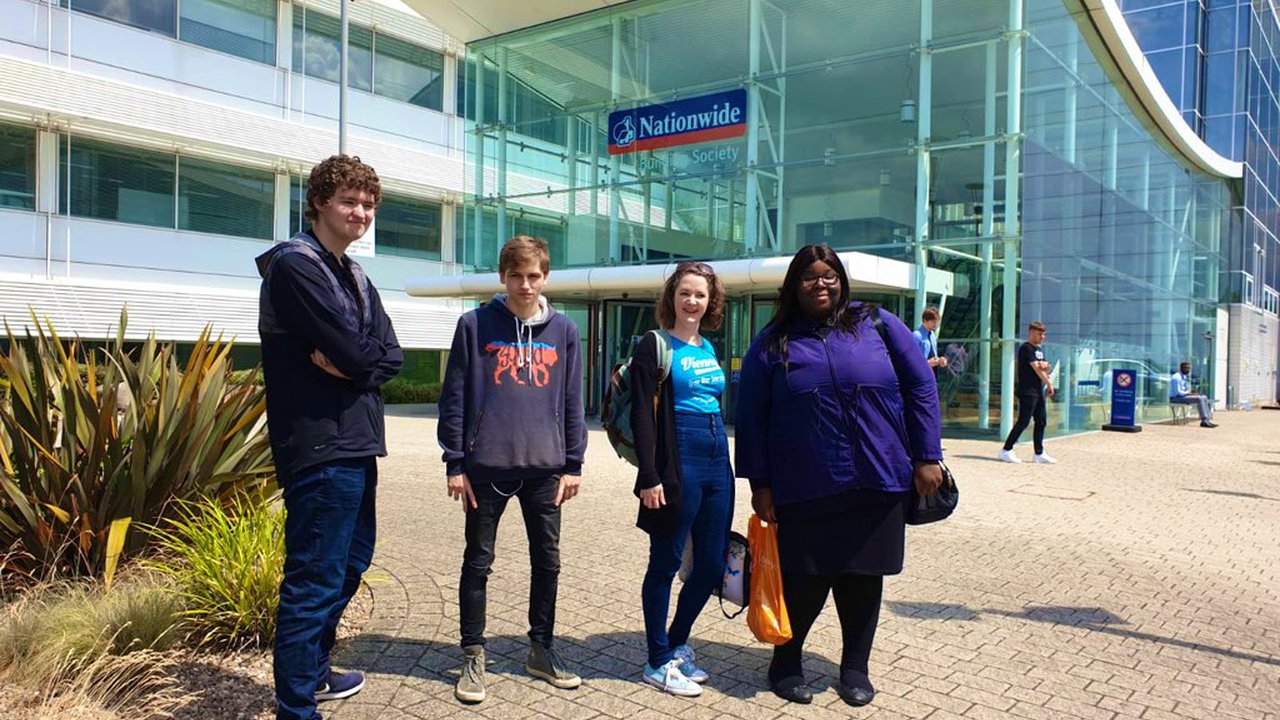 First Nationwide, next stop Global Domination!
Back in April, Level 2 and 3 Business and Animation students from The Manchester College attended an advertising competition in London thanks to our industry links with the Ideas Foundation (IF).
Our fantastic students won and the team from Nationwide were so impressed with the winning pitch, the students were invited to present the idea again at the Head Office in Swindon.
We caught up with the marvellous lot to find out how it felt to showcase their ideas to expert industry practitioners and found that the experience proved thought provoking around their futures.
Venus Ubah, our Business Computing and Creative Digital Industries student and Overall College Student of the Year at The Student Excellence Awards, said: "Going to Nationwide was quite nerve wrecking but when I got there I felt more at ease because the environment was so welcoming.
"As we were practicing the pitch I was really scared because I just wanted it to be perfect, but when we eventually got to pitch to the industry professionals, I felt at ease and able to deliver.
The whole experience made me realise that I should aim higher career wise as I underestimate myself quite a lot.
The Manchester College has a number of amazing employer partners which enable our students to gain first-hand experience and understanding of industry like this.
To find out more about our partnerships with local, regional and national employers visit our website or keep an eye on our social channels throughout July and August.