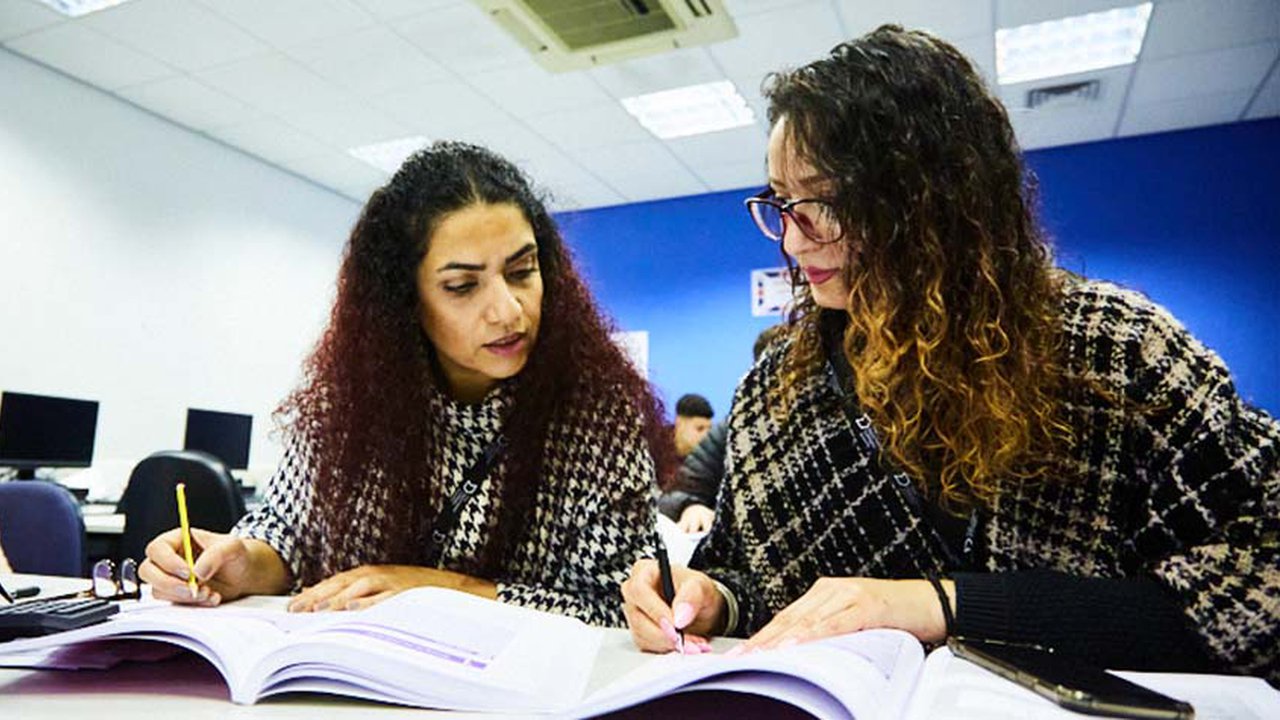 Is it worth doing an AAT course?
Are you leaving school and looking to get into accounting? Do you want to avoid the debt associated with higher education? Or perhaps you are already working and looking for a career change? Whatever your circumstance, an AAT course is a great option and could open the door to a rewarding career.
Three great reasons why an AAT course is perfect for you...
What are AAT courses?
Before we get ahead of ourselves, just what is an AAT course?
The AAT is the Association of Accounting Technicians, a globally-recognised professional membership body.  AAT courses are skills-based, giving you the knowledge that employers want and need.
The Manchester College runs several AAT courses:
AAT Business Skills (Level 1)
The AAT Bookkeeping and AAT Business Skills programmes are short courses and an excellent introduction to the world of accounting that prepare you for the AAT Accounting course, which takes a year to complete.
If you already have good English and Maths skills and a basic understanding of accounting principles, then you can jump straight into the AAT Accounting course.  This course is part-time (daytime or evening courses are available) and upon successful completion you will have developed your skills and knowledge in preparation for a career as an:
Assistant Accountant
Finance Assistant
Data Entry Clerk
Finance Analyst.
Okay, time to look at those three reasons…
1. AAT courses are a great way to kick-start your career in accounting
There are no entry requirements to the AAT Accounting course so, if you have good English and Maths skills and understand basic accounting principles, you can jump right in.  Alternatively, if you don't feel confident enough to start at Level 2 you can enrol on one of the AAT Bookkeeping or AAT Business Skills courses.
2. You can study an AAT course while you work
The courses are part-time, so you can continue to work while you study.  There are several benefits to this.  Firstly, you'll still be able to bring in money while you're learning.  Secondly, you can build your work experience while gaining a qualification, making you a more attractive candidate to employers.
In addition, if you're planning to study an AAT course instead of pursuing higher education, you'll avoid incurring the debt usually associated with going to university.
3. AAT courses are as flexible as you need them to be
In addition to being part-time, there are three different levels to the AAT Accounting qualification: Foundation, Advanced and Professional.
Do you want to be an Assistant Accountant?  Great, study the Foundation course.  Want to advance all the way to Financial Controller?  Carry on studying to gain the Advanced and Professional qualifications.  How far you go is up to you.
Furthermore, you do not have to do all of your studying in one go; if, after a year or two as an Assistant Accountant you decide you want to advance, you can return to your studies – you're in control.