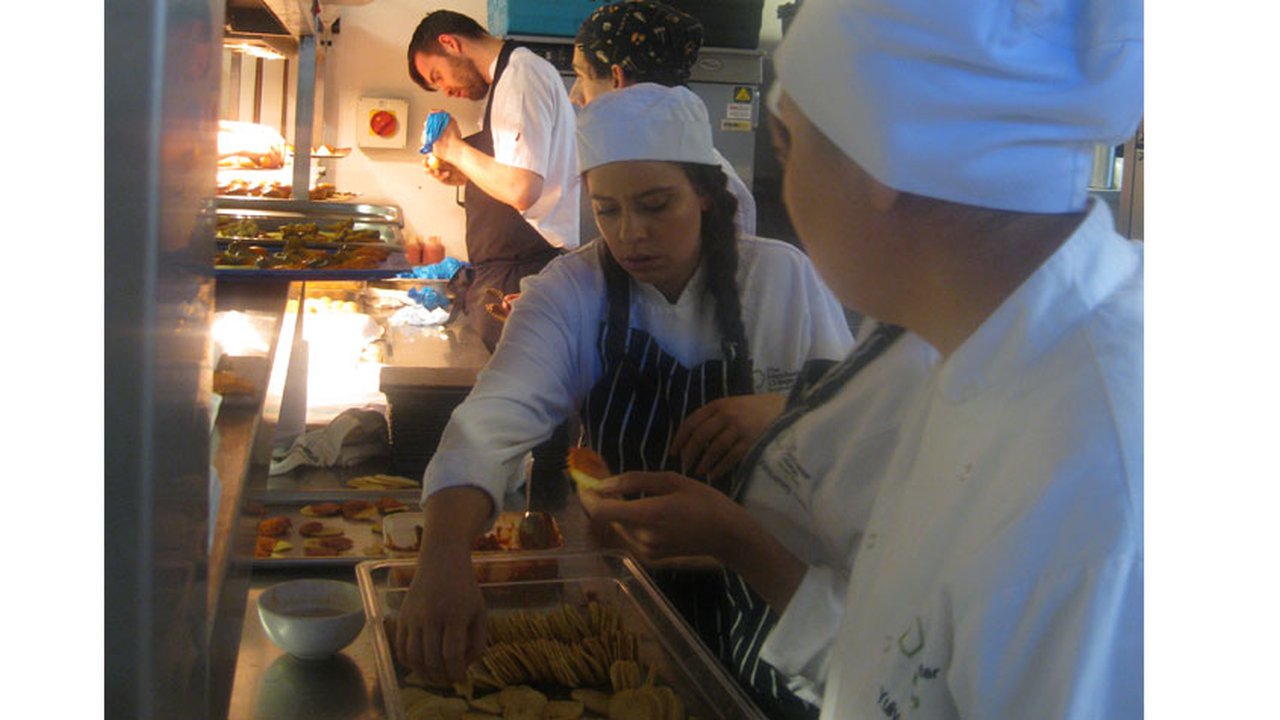 Students cook up a treat for Mary Berry
Students from The Manchester College rose to the challenge of serving queen of cakes Mary Berry a gourmet three course meal during a fundraising event at The Monastery in Gorton.
Level 1 and Level 2 Hospitality and Catering and Travel and Tourism students worked in both front of house and kitchen staff roles at the YesChef event, where Mary Berry was guest speaker for the evening.
The team of 20 arrived in the afternoon and helped to set up 25 tables before greeting guests and serving drinks and canapes.
They also proved their kitchen credentials by working with three top North West chefs – Simon Shaw, Adam Reid and Andrew Green – to produce a menu which included a starter of handpicked white crabmeat with advocado and gazpacho, lemon yoghurt and lavash bread, and dessert of white chocolate mousse, shortbread, honeycomb and rhubarb gel.
Held at three locations simultaneously, the YesChef fundraiser gave guests a first class culinary experience in a bid to raise money for The Lakeside Project, a YMCA activity camp for disadvantaged young people in the Lake District.
The Manchester College students worked from 3pm to 11pm, with one student even managing to get a selfie with Mary Berry herself.
Hospitality tutor Andrew Foster said the College was approached by the event organisers and asked to take part.
He said: "It was hard work and the students worked solidly, but it was a fantastic event and they did really well.
"It gave them real life experience of catering for a large number of guests in a very formal environment where there are high expectations of the catering team.
"The guests appreciated that they were students, and we've had a thank you letter from the organisers praising our students for their great work on the night.
"This is a great example of The Manchester College's excellent industry links and we look forward to working with Gorton Monastery again."
Learn more about our courses here.