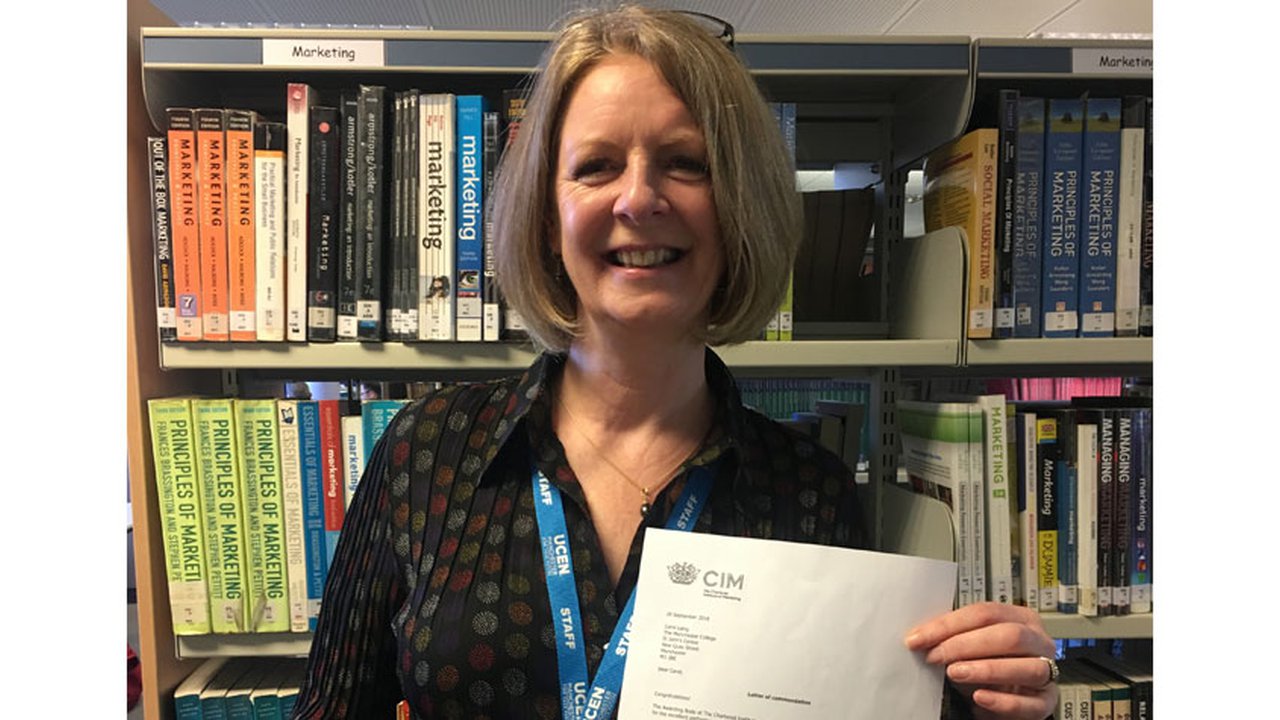 Top of the class for marketing students
Marketing students at The Manchester College and UCEN Manchester are top of the class after receiveing exam congratulations from awarding body the Chartered Institute of Marketing (CIM).
Following their "excellent performance" in the July 2018 assessments, the professional body officially congratulated students at both establishments and praised their results.
All of the College's Level 3 students sitting the Digital Essentials module of the Foundation Certificate in Marketing , at St John's campus, passed with the highest possible mark of a Distinction.
And eight UCEN Manchester's Level 4 students were placed above the national average in terms of results, after sitting the notoriously difficult Integrated Communications module of the Certificate of Professional Marketing.
Tutor and Programme Lead for the CIM, Carol Laing, said: "Receiving a letter of commendation from the CIM is really quite rare. You have to work very hard and I'm so thrilled that our students received this.
The Integrated Communications course is really tough to pass as it's quite complex and covers both internal and external communications, how to integrate them both and dealing with stakeholders.
Alongside teaching, Carol also runs her own marketing agency Indigo and regularly provides real life marketing and communications examples for her students to learn from.
She said: "I practice what I preach! My students love the fact that I still work in the industry as they know I'm not just teaching them theory out of a book.
"We're the only weekly face-to-face provider of CIM qualifications in Greater Manchester, and our students really enjoy the interaction they get with their peers. It's a great, fun atmosphere, and they really want to learn and gain this professional qualification." 
Find out more about the wide range of Business, Professional and Trade Union Education courses at The Manchester College.