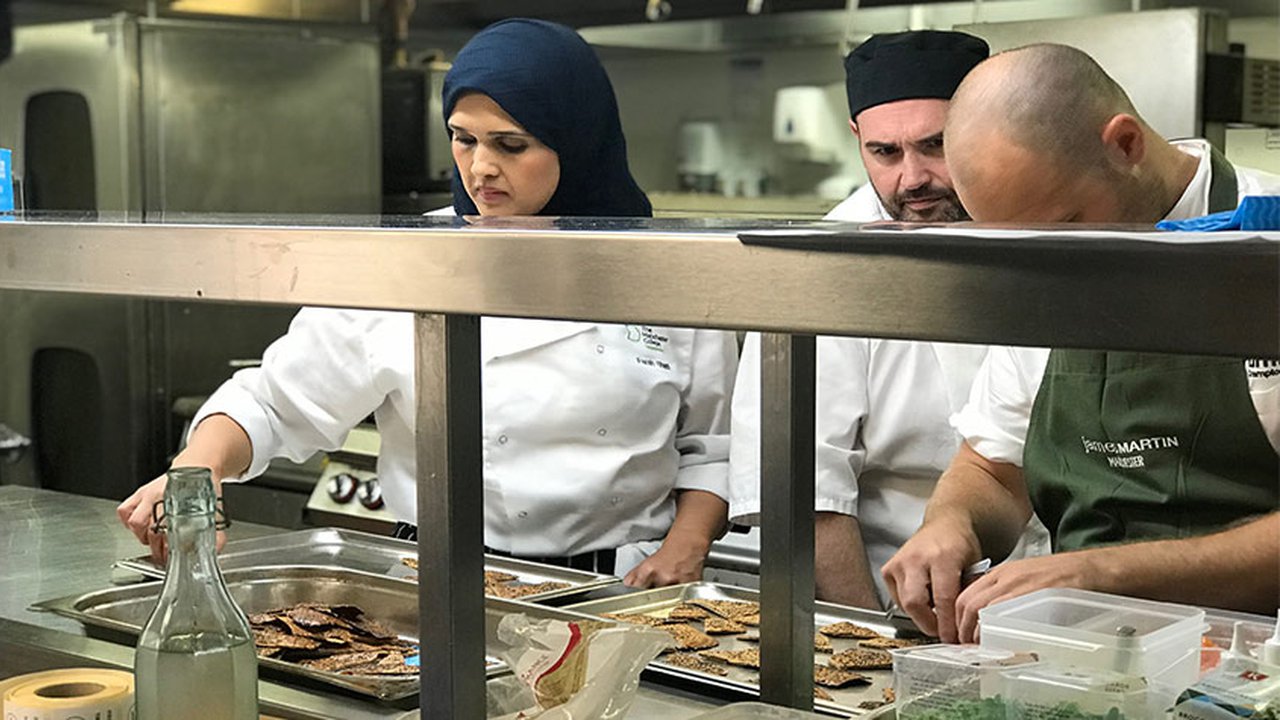 The launch of The Chefs' Forum Academy
The Manchester College will host an exclusive lunch, launching the new Chefs' Forum Academy for 2020.
To celebrate the great success of The Manchester College's Chefs' Forum Academy sessions, there will be a celebratory 'demo and dine' taking place at the Openshaw Campus on 20 January.
In partnership with The Chefs' Forum, the event will see the industry's most respected chefs and restaurateurs assist our  catering students  prepare an exquisite five course lunch. The line-up includes:
Rory Lumsden, Head Chef at Randall & Aubin Manchester preparing Amuse-bouche
Sam Fazackerley Head Chef at Rosso Restaurant preparing the starter
Doug Crampton, Head Chef at James Martin Manchester preparing the fish course
Lisa Goodwin-Allen and Danny Young of Northcote Manchester preparing the meat course
Exose Grant Lopo-Ndinga of Masterchef 2019 Finalist serving dessert
Local vendors, restaurateurs and celebrity chefs alike have been invited to this exclusive event to witness first-hand the incredible results of the Academy sessions.
Due to the Academy, catering and hospitality students studying level 2 and 3 Technical Skills, have experienced industry standard mentoring and received expert advice and education about the catering sector.
The launch event will not only showcase the College's new Academy, but also help young people in the industry, with all the proceeds raised going directly to The Chefs' Forum Educational Foundation.
The College's previous event raised over £3,000 for The Chefs' Forum Educational Foundation CIC and resulted in work placements in prestigious kitchens for some  students.
For more information regarding The Chefs' Forum visit our social media channels:
Twitter: @themcrcollege
Facebook: TheManchestercollege
Instagram: @themcrcollege