In October 2022 we completed our brand new facilities for Animal Care at our Wythenshawe campus in South Manchester.
These new facilities are the home of our Industry Excellence Academy and Centre of Excellence for Animal Management.
Industry-standard facilities that have been developed specifically for your course, include:
Bespoke reptile and small animal care rooms
 Fantastic new outdoor animal pens 
 Industry-standard food preparation area
These amazing new facilities will provide you with access to everything you will see once you enter the workforce, giving you the best possible chance to prepare for a future career.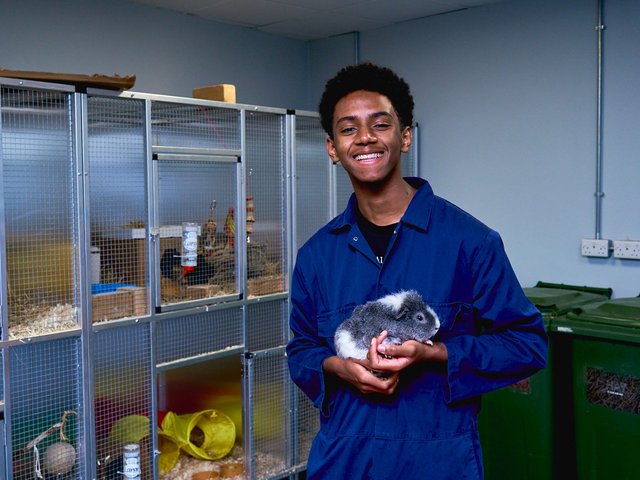 How to get to campus
Our Wythenshawe site is located on Brownley Road. It is easy to get to via public transport, with main bus stops on the roads that surround the site, and with Benchill Metro Station on the doorstep. You can find out how to get there from your home address using the Transport for Greater Manchester route planner: Plan a journey | Transport for Greater Manchester (tfgm.com)
We also have secure bike storage facilities on site so, with showers on campus, you also have the option to cycle to College.
Additionally, if you are aged 16-18 and live in Greater Manchester, you are entitled to free bus travel across the region seven days a week with 'Our Pass'.