Law, Politics and Crime
Access to Higher Education Diploma
Humanities & Social Sciences
Course Details
---
Qualification

Access to Higher Education Diploma

Subject Area

Humanities & Social Sciences

Level

3

Age Group

19+
Locations

External Buildings
(Full Time - 1 year)

Shena Simon Campus
(Full Time - 1 year)

Leaflet Code

L6819
Course Gallery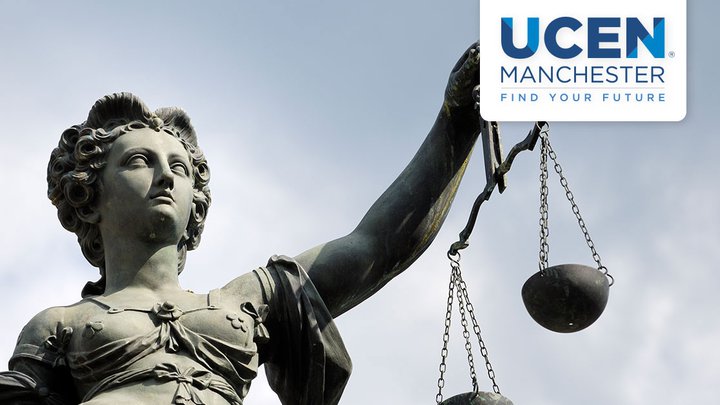 If you have been out of education for a while but have always wanted to complete a law degree, this Access To Higher Education Diploma has been designed specifically to give you the skills, experience and qualification you need to successfully apply to university.
This course covers three main modules: Law, Politics and Sociology. You'll take a closer look at the legal profession and learn all about jury systems, alongside issues like police powers and homicide. You'll also focus on sociological issues within modern Britain including poverty and beliefs alongside politics post - WWll and the rise and fall of the west in World Politics
Each unit will prepare you for university, with an emphasis on developing skills like critical analysis, target setting and reflective practice. These will all help you succeed with a law degree and follow a rewarding career path in the industry.
GCSEs at grade C/4 in both Maths and English. You can study a Maths GCSE alongside this diploma, if you do not have the grades needed. Prospective students should check the entry requirements of their preferred university to ensure the best possible opportunity for progression
Each unit in this diploma is assessed in a different way, with assignments taking place throughout the year. These could include written essays and reports, the creation of academic posters and leaflets, timed exams, and personal presentations.
With this Level 3 Diploma, you'll have the qualification needed to apply for university degree courses in both Law and Criminology, as well as Business and History.
From here, you'll be on a career path in the legal profession, working towards becoming a successful barrister, solicitor, probabation officer, or even a teacher in this field!

Careers page
There are a number of funding and finance options to help you afford the tuition fees for this course and any other costs associated with studying at college. These include special grants and bursaries, as well as dedicated loans just for education.
Fees, finance and funding page
Our course enquiries team is on-hand to answer any questions you might have about this qualification, the application process, enrolment, or anything else about life at The Manchester College.
Make an enquiry
Get Started...
Use our online form to complete your application.
Remember: you can start now, and save it for completing later.
Humanities & Social Sciences
If you're fascinated by the way the world works and amazed at how the human mind functions, then any one of our courses in humanities and social sciences is likely to interest you and lead you to a number of exciting and extremely varied career opportunities.