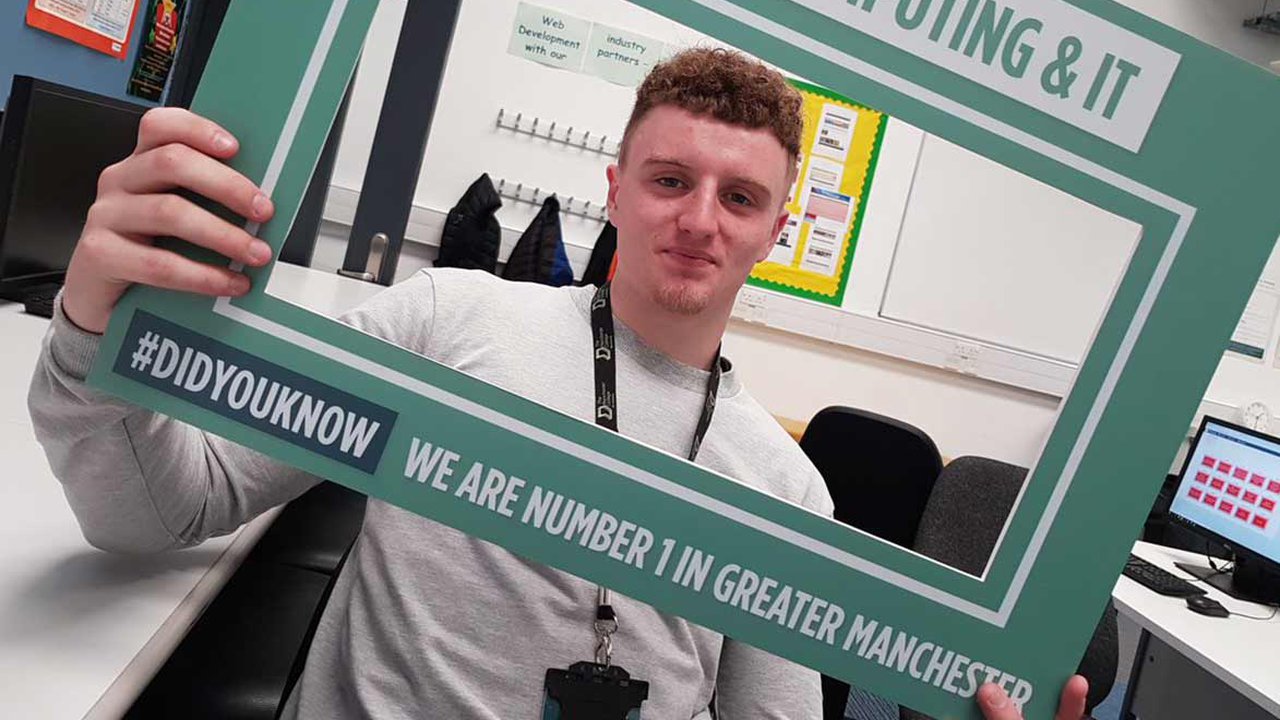 Five fantastic #didyouknow weeks
Following our five week focus on different departments, we've discovered so much more about our many amazing subject areas, tutors and students at The Manchester College.
The #didyouknow takeover weeks launched in spectacular style with a visit from Coronation Street star and Shena Simon alumni Brooke Vincent, who toured her former campus during #PerformingArts week and gave industry advice to current students. Actors Vicky McClure, from Line of Duty, and Sally Carman, from Shameless and Coronation Street, also backed the campaign, while Manchester City Councillor Luthfur Rahman spoke out in support of our arts and creative courses.
During #VisualArts week, we explored the many artistic courses available at The Manchester College including painting, photography, fashion and digital art. Zara Kahlique, former student and founder of fashion brand Keep It Bright, gave one to one advice to students about being a self-made entrepreneur, and explained why cutting edge creatives should choose the College for their study.
Our third week started with a focus on #Childcare, which included an interactive messy play session, a discussion with students about their career goals, and social media posts from tutors about their professional experience and industry links. We then swapped to #AnimalCare where we met Casper the coati and Mango the chameleon, discovered that tutor Debbie Stevens worked as a marine biologist in Australia's Great Barrier Reef, and explored the many career paths that an animal care course could lead to.
The fourth week turned distinctly digital with our #Computing and It takeover, where we held the first ever #HighSchoolHack for secondary schools at our Openshaw campus. We also spoke to students heading into careers in social media and cyber security, and to tutors who explained why The Manchester College is THE place to study computing.      
We ended with #Hair and Beauty, where we featured a live beauty tutorial on Twitter, revisited our catch up with Real Housewife Dawn Ward, who spoke to our Beauty students at Harpurhey campus, and spoke with our expert tutors about why the world is your oyster with a hair and beauty qualification.
Sign up to our school leaver Open Day tomorrow Tuesday 9 July to find out more about all our amazing subjects areas, our fantastic facilities and talented tutors. And read even more stories in our news section.