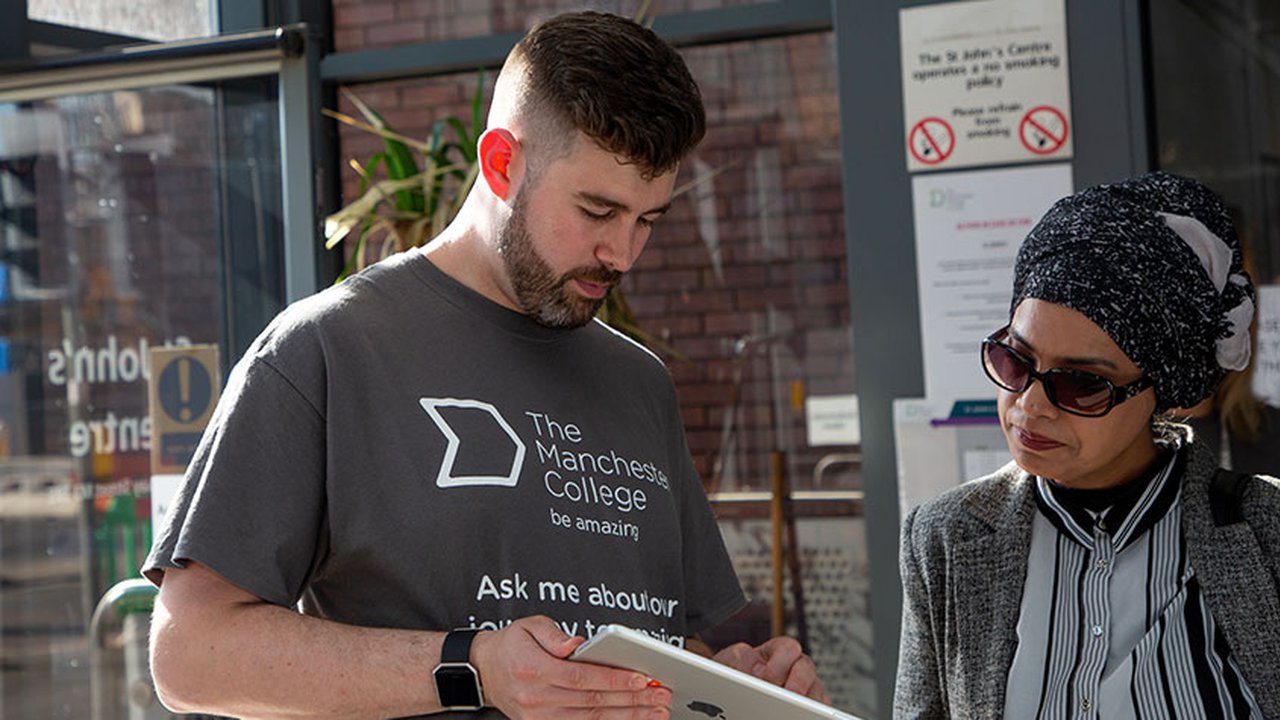 Gain a FREE Level 3 qualification at The Manchester College
Explore our wide range of courses and apply today. 
Did you know that as part of the Greater Manchester and National Skills Funds, you could achieve a FREE Level 3 qualification with The Manchester College?
As the economy, both locally and nationally, recovers from the Covid-19 pandemic, now is the perfect opportunity to launch your dream career and boost your earning potential.
Any eligible adult who has not previously achieved a first or second* full Level 3 qualification can access our range of free courses, allowing you to meet new people, develop new skills and improve your career prospects.
Examples of a Level 3 qualification include:
A or AS Level
T Level
Advanced apprenticeship
Access to Higher Education diploma
Level 3 awards, diplomas and certificates
Level 3 NVQ
Level 3 ESOL
International Baccalaureate diploma
Applied general
Music grades 6, 7 and 8.
*GMSF only.
Greater Manchester Skills Fund
The Greater Manchester Skills Fund supports tens of thousands of local residents every year to develop the skills they need for life and work, while also ensuring that employers and businesses can access the skilled workforce they need for Greater Manchester's economy to grow and thrive.
To be eligible for Greater Manchester Skills Fund courses, you must be aged 19 or over and be applying for your first or second Level 3 qualification.
Click here to explore eligible Greater Manchester Skills Fund courses.
The National Skills Fund
The National Skills Fund has been launched to support adults to train and gain the valuable skills they need to improve their job prospects, and supports the immediate economic recovery by boosting the supply of skills that employers require.
The National Skills Fund is available to anyone aged 24 or over, and who is applying for their first Level 3 qualification.
The Manchester College are proud to be offering eligible courses in the following subject areas:
Automotive
Business and Professional
Childhood Studies
Computing and Digital
Construction and Engineering
Hospitality and Catering
Logistics
Teacher Education
Travel, Tourism and Aviation
For more information and to apply, visit our website today and hear what our adult learners have to say about life at The Manchester College. If you have any further questions, you can contact us on 03333 222 444 or enquiries@tmc.ac.uk.